Our Tom Howley Bespoke Kitchen Collections: Butler
Every Tom Howley kitchen is beautifully bespoke. Each collection is designed, crafted and built to meet the specification and personal taste of individual clients; so no two kitchens are ever the same. Our stylish Butler collection is no exception. This bespoke kitchen design is inspired by the details and features that have proven so successful in our Hartford and Harrington collections. By taking the best and most popular elements from each range, we have created a unique style that is a modern update on the classic kitchen.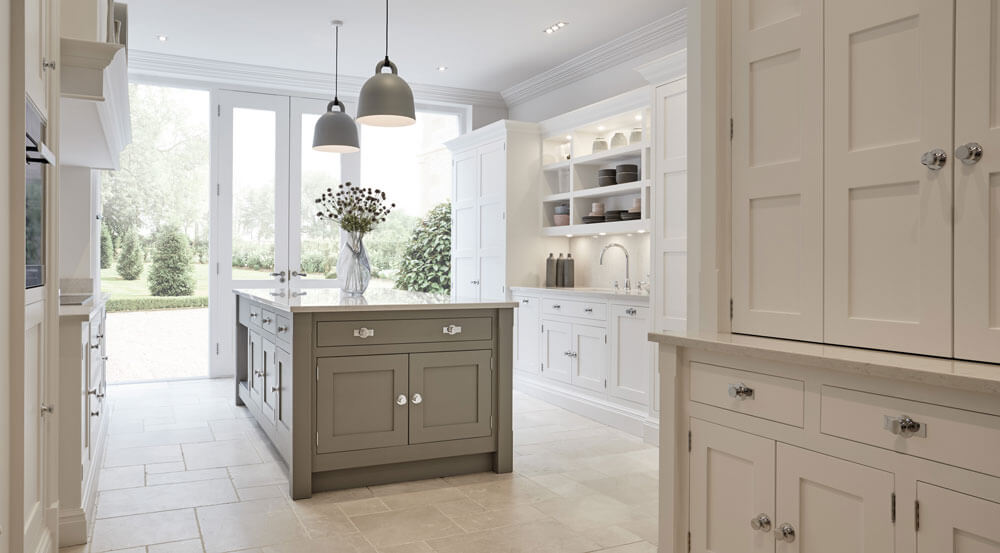 With its strong, clean lines, the Butler design is a sophisticated interpretation of a traditional kitchen. Square framed drawers and cabinetry are softened and by delicate detailing on the cornices and plinths, creating a unique collection that is truly timeless. If you want cool and contemporary without compromising on warmth and charm, the bespoke Butler design is an ideal choice.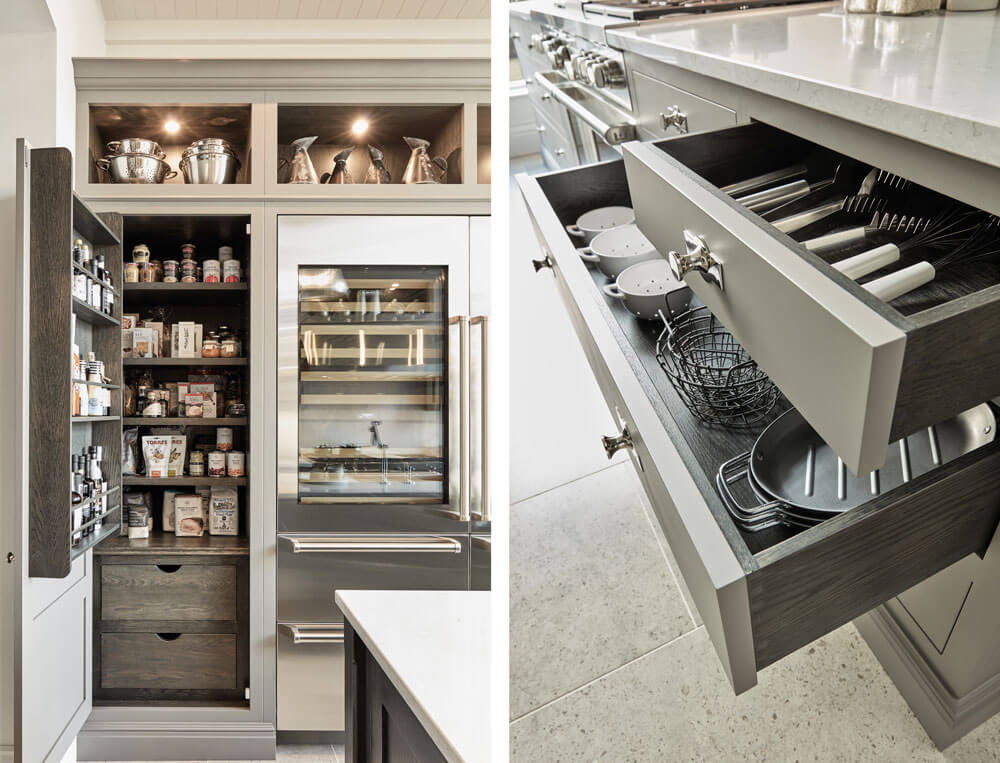 Design Details
Carefully considered details complete the look and improve the functionality of every one of our beautifully designed kitchens. We take care of finer details that can often be overlooked, such as the placement of handles on cabinetry and drawers. If these essential parts aren't positioned or aligned correctly, this can disrupt the balance of the whole kitchen.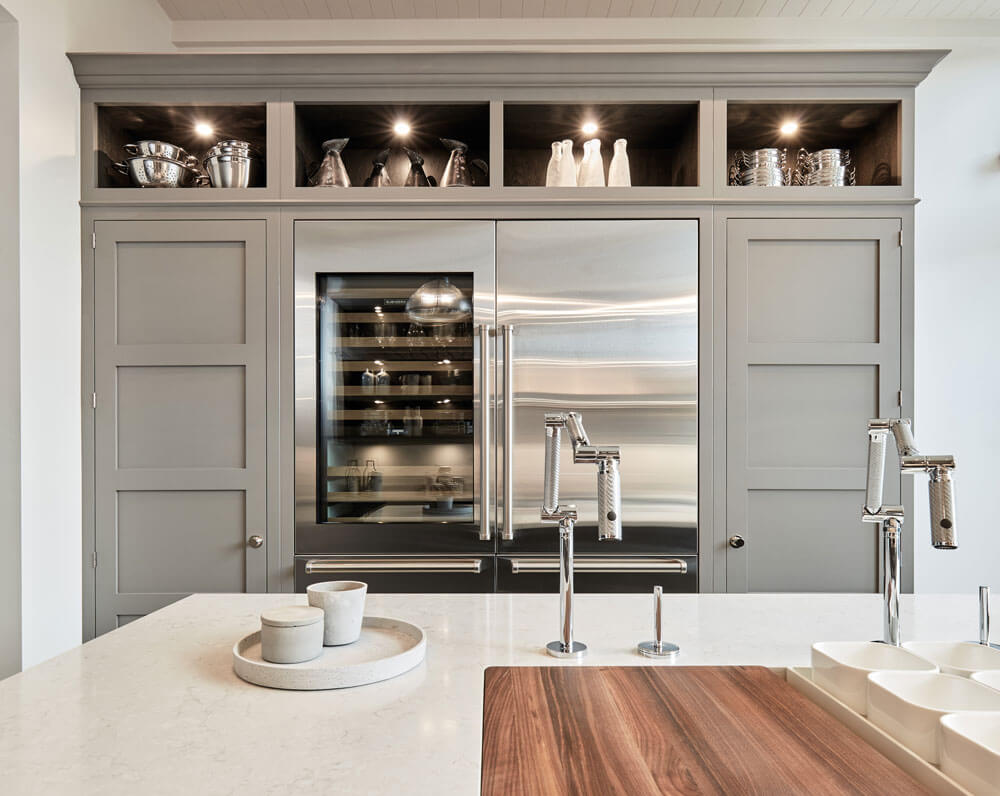 Perfectly Painted
All of the cabinetry on our Butler kitchens benefit from a hand-painted finish. The Butler range looks perfect when finished in either dramatic dark colours or timeless neutrals. You can even choose a couple of paint colours to add character and depth to your kitchen. Your designer will work with you to help select a palette that creates something truly unique to you. Whether you go for a statement colour or a more muted tone, a painted kitchen will help to inject personality into your space.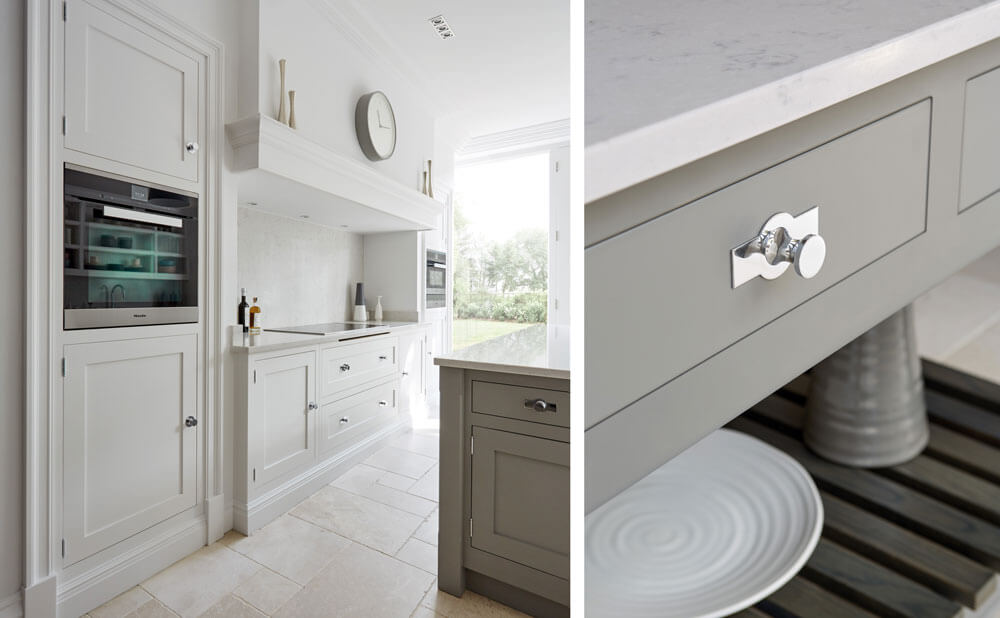 Our Modern Grey Kitchen
Located in our Islington showroom this modern grey kitchen is a perfect example of how a classic style can be used to create a modern industrial look. With a plethora of colours to choose from, grey kitchens continue to top the wish-list for many style-conscious homeowners. This industrial-style design blends our classic grey paint colour Marjoram with Smoked Oak veneer on the kitchen island to create a stunning industrial look.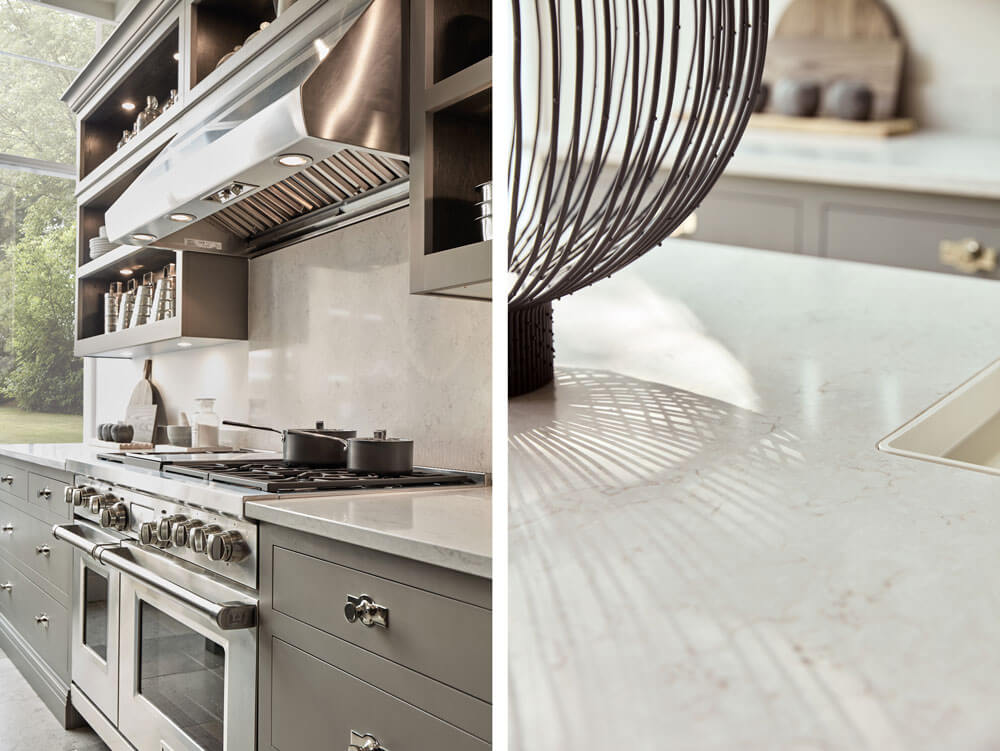 The room has enormous windows that let plenty of light flood into the space, so walls were painted pure white to increase the sense of space and to lighten up dark corners. Snowy Silestone worktops add to the clean, contemporary effect and allow the grey shades to punctuate without overpowering the space.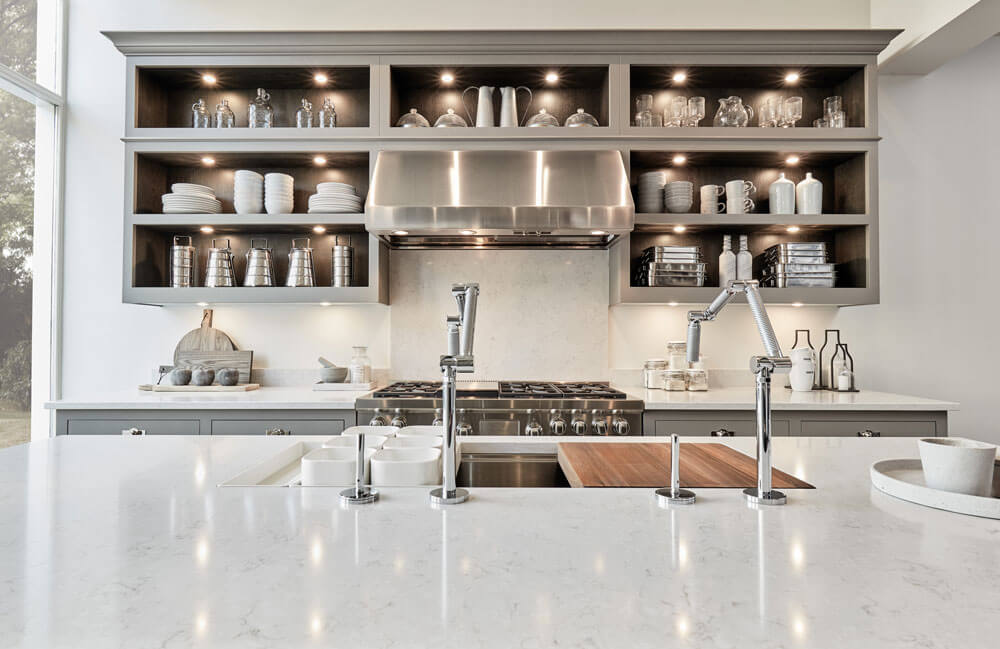 Opting for generous open shelving can add a touch of personality and style into any environment. Both functional and stylish, this feature is making a massive comeback this year. Creating much needed extra storage in the kitchen, open shelves are the perfect solution for displaying dishware, mason jars, books and beautiful essential kitchenware. Task lighting illuminates these open shelves and the workspace also doubling as mood lighting after dark.
Want to find out more? Why not explore our Butler design and chat with our designers in your nearest showroom.