Galton's Kitchen Staples
With so many products on the market, it's hard to know what kitchen staples you need. Even if you're a budding home chef, high quality tools can make the difference between a successful dish and a kitchen disaster. To help improve the quality of your home cooking, Galton Blackiston shares his favourite kitchen staples that'll take you from amateur to professional chef in no time.
1. Good Quality Knives
Quality knives are always at the top of a chefs kitchen essentials list. It's a good idea to have a few different types that are sharp and heavier than your basic starter set. Victorinox knives are incredibly sharp and beautifully balanced. The Victorinox serrated bread knife with a wooden handle is a fantastic all-rounder. As well as serrated knives, a good Chef's knife that has a uniform cut is essential.
2. Non-stick Frying Pan
Induction is highly popular with both home cooks and serious professionals, so investing in induction friendly pans is necessary. Generally the heavier the pan, the better. Pans like these can absorb heat quicker and distribute the temperature evenly to ensure perfect cooking. The non-stick range from Le Creuset is a sleek and versatile option ideal for everyday use.
3. A Corkscrew
Although a corkscrew is not essential in cooking, it does prove useful when you want to pair the food cooked with a delicate glass of red. Depending on what I'm eating a favourite wine of mine would be a French red, especially Pinot Noir.
4. Peppermill
The humble peppermill is a staple in my kitchen. Choose a sturdy peppermill that will stand up to everyday use and maintain its sharpness. You can also purchase fully adjustable versions for a finer or coarser grind.
5. Microplane Grater
When it comes to kitchen staples one must have for me is a Microplane grater. This small tool makes grating citrus, spices, ginger and garlic effortless. I use for all sorts of things from zesting to shaving parmesan.
6. A Wooden Chopping Board
To go with sharp knives, you need a good quality chopping board. Wooden chopping boards not only look good in your kitchen, if they are sturdy, they also last for years too. Remember to get a few different sizes keeping your raw meat and vegetables separate.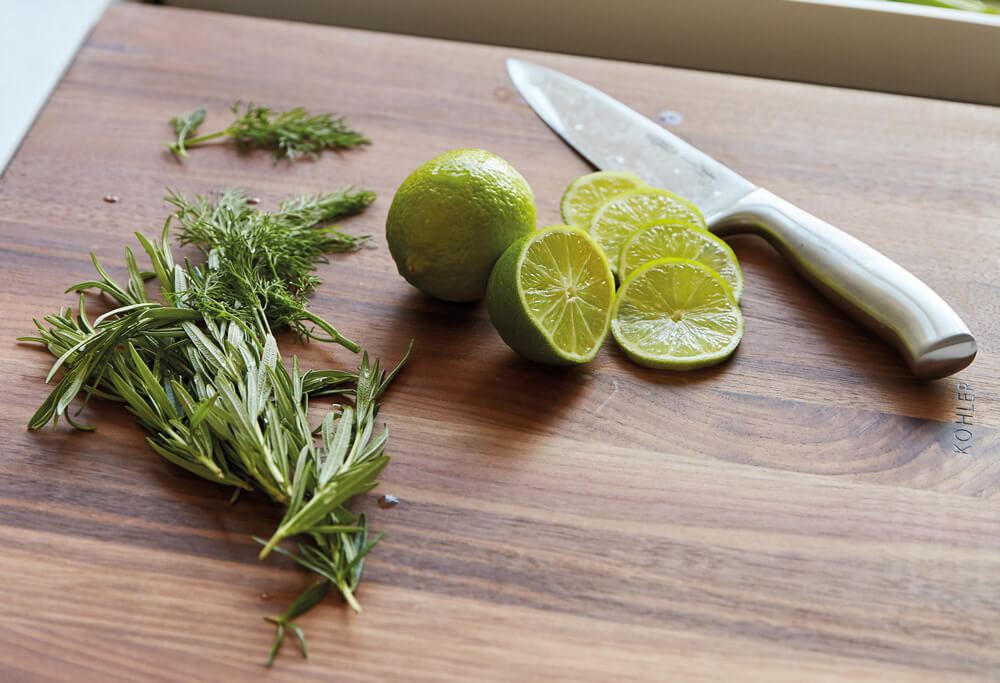 These simple kitchen staple investments are bound to help up your cooking skills. Learn more about our Brand Ambassador Chef Galton Blackiston on our blog or put your skills to the test by following Galton's pan-fried scallop recipe.