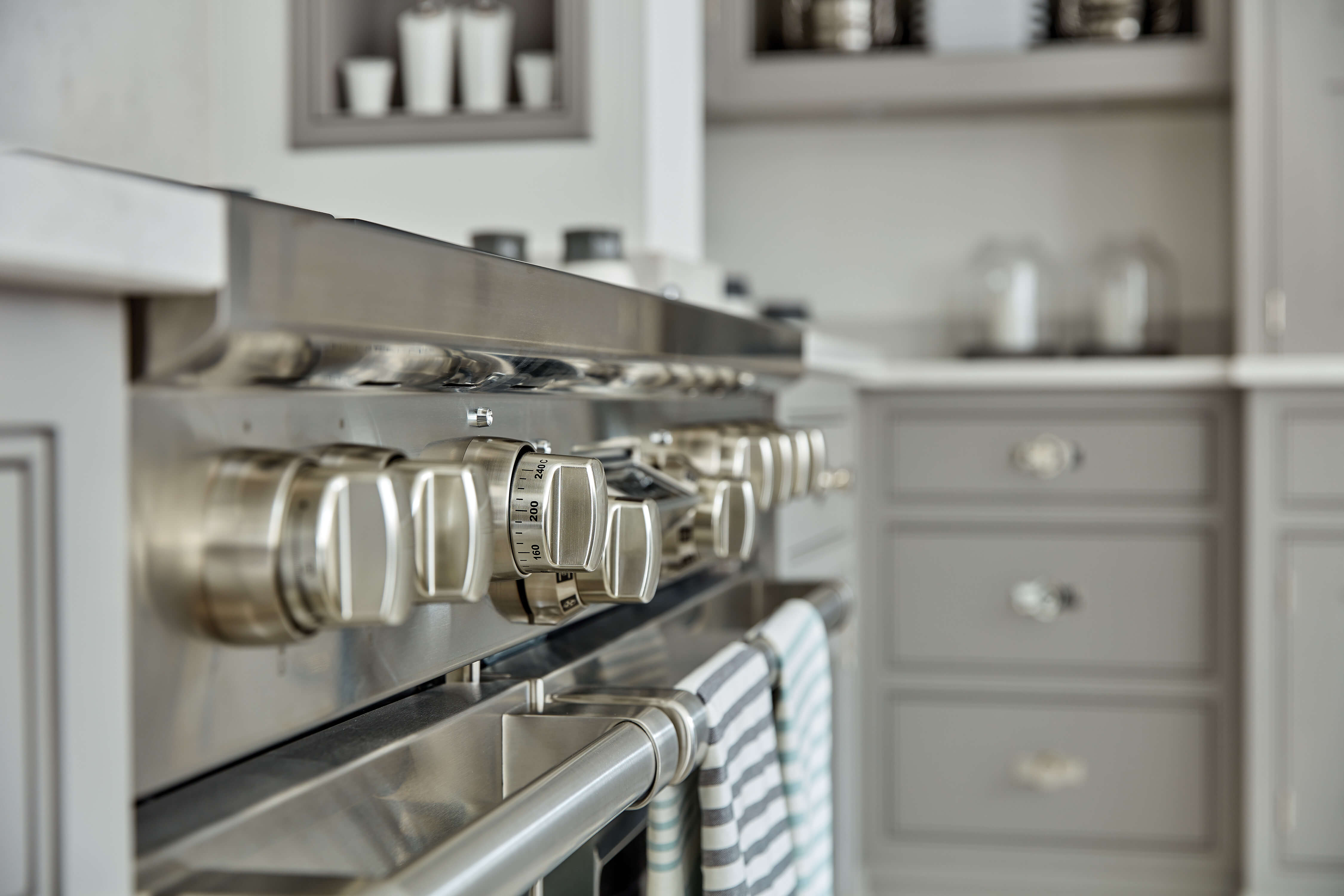 When we think of Easter, hot cross buns are one of the first things that come to mind. There's nothing better than baking a fresh tray over a weekend, filling the kitchen with sweet spicy scents. They're perfect for breakfasts and quick treats throughout the day.
There are so many recipes to choose from, from chocolate orange, citrus, marzipan and more. At Tom Howley we still prefer to keep our Easter baking traditional. Hot cross buns we once only reserved for Good Friday, however they're too tempting to just be enjoyed for one day alone. Here is our delicious hot cross bun recipe to be enjoyed throughout Easter and beyond.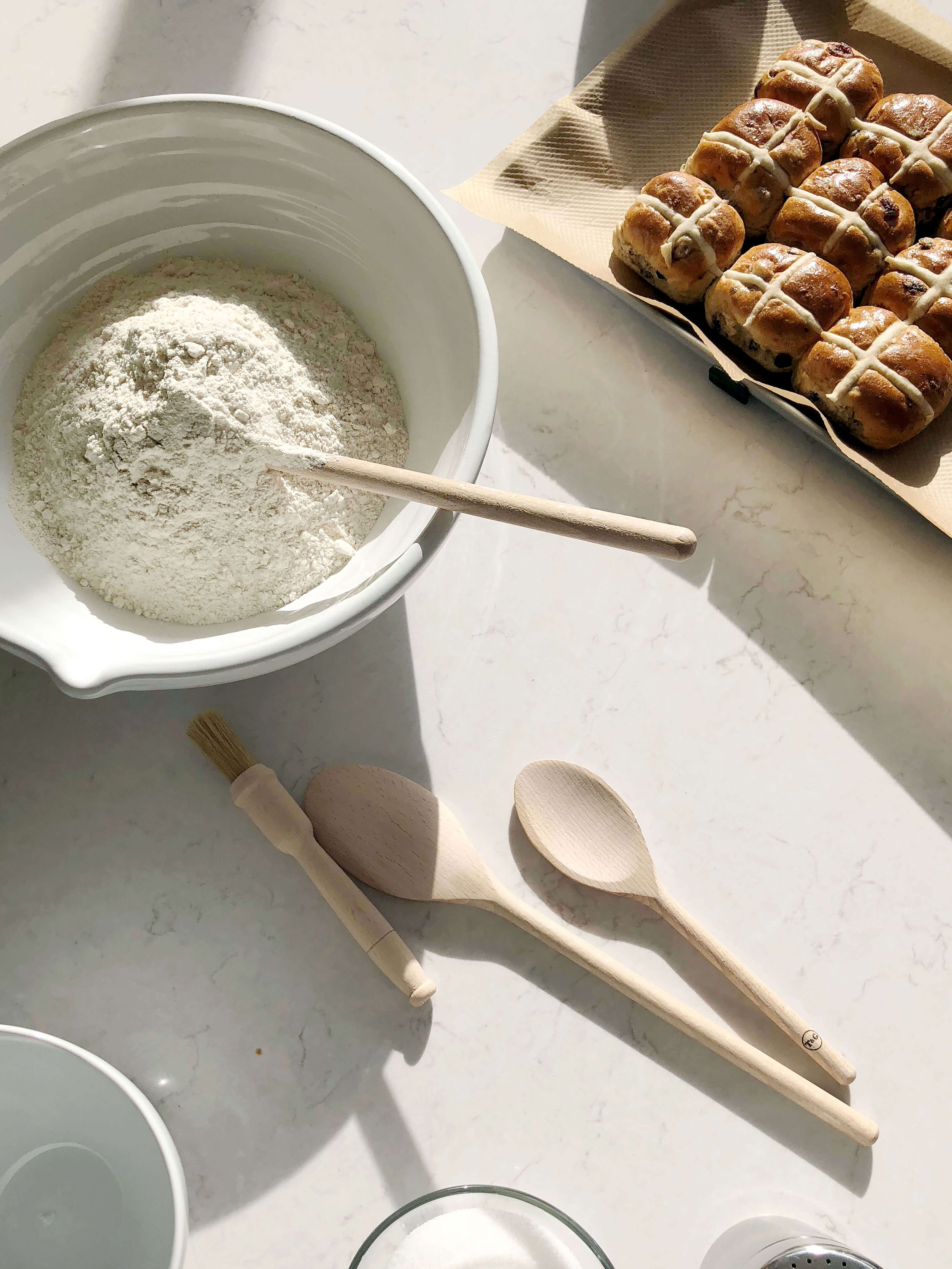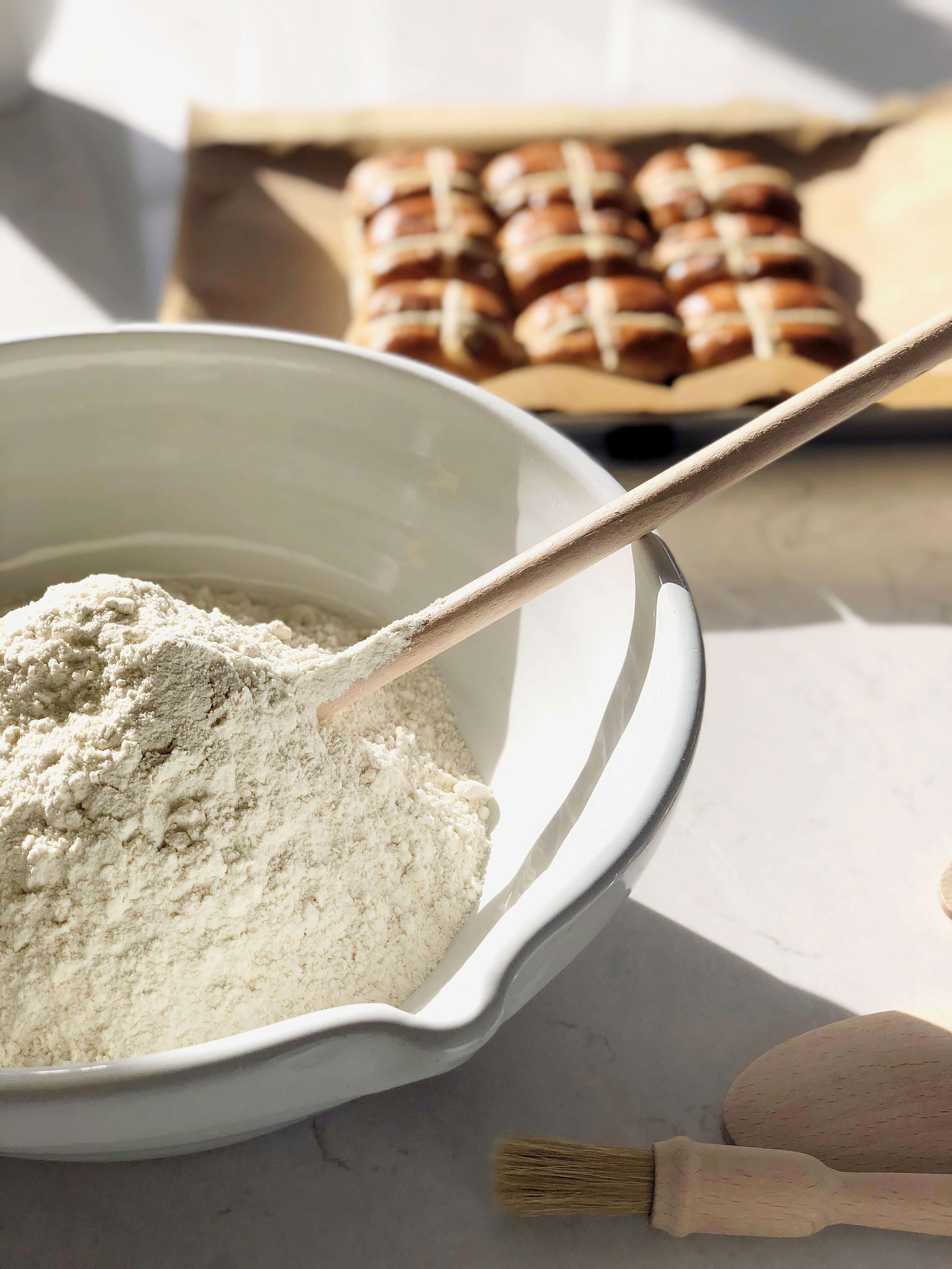 Traditional Hot Cross Bun Recipe
Ingredients
550g Strong white bread flour
7g sachet of dried yeast
1 ½ tsp of salt
80g caster sugar
315ml milk
50g unsalted butter
1 medium egg
150g dried fruit (sultanas or raisins)
Zest of one small orange
2tsp ground cinnamon or mixed spice
Piping
50g plain flower for the cross
4tbsp water
Glaze
4 tbsp water
2 tbsp caster sugar
Instructions
Add your milk into a pan and place over a low heat until slightly warm. Take off the heat and add the butter.
Once the milk mixture has reached room temperature stir in the yeast.
When mixed through, sift in your flour (don't skip this step) add the salt, spices, orange zest and sugar. At this point you can add in any additional flavourings such as nutmeg or ginger to taste.
Beat the egg with a whisk, create a well in your flour mixture and gently add it into the centre. Stir with a fork until you make a soft dough (if your mixture feels too wet add a little flour)
Dust your work surface with flour so it doesn't stick and knead the dough for no longer than 10 minutes until soft and springy.
Transfer your dough back to a large flour dusted bowl, cover with cling film and leave in a warm place to rise for an hour.
Once risen place your dough back onto a floured surface and knead in the dried fruit. Try not to overwork your dough, kneading for 1 – 2 minutes should be enough.
Once combined split your dough up into 14 equal pieces and roll into balls, flattening them slightly onto a tray lined with parchment. Make sure you leave enough room for them to expand in the oven. Leave them for an additional 30 minutes to rise.
Pre-heat oven to 220c (200c fan) gas mark 7.
Mix together your flour and water, the consistency should be smooth and easy to pipe. Carefully trace over the buns with a piping bag or spoon to create the cross.
Place the buns into the preheated oven for 15 – 20 minutes turning occasionally until golden brown.
Mix together your caster sugar and boiling water to create a glaze. As soon as the buns come out of the oven brush over the glaze to create a shine. You can also use a honey glaze or sticky apricot jam to achieve the same effect.
Wait for the buns to cool and enjoy.
You may have already enjoyed the traditional hot cross bun on the run up to Easter, why not try adding a few additional ingredients to taste, choose from:
Marzipan
Cherry & Almond
Cranberries
Chocolate and orange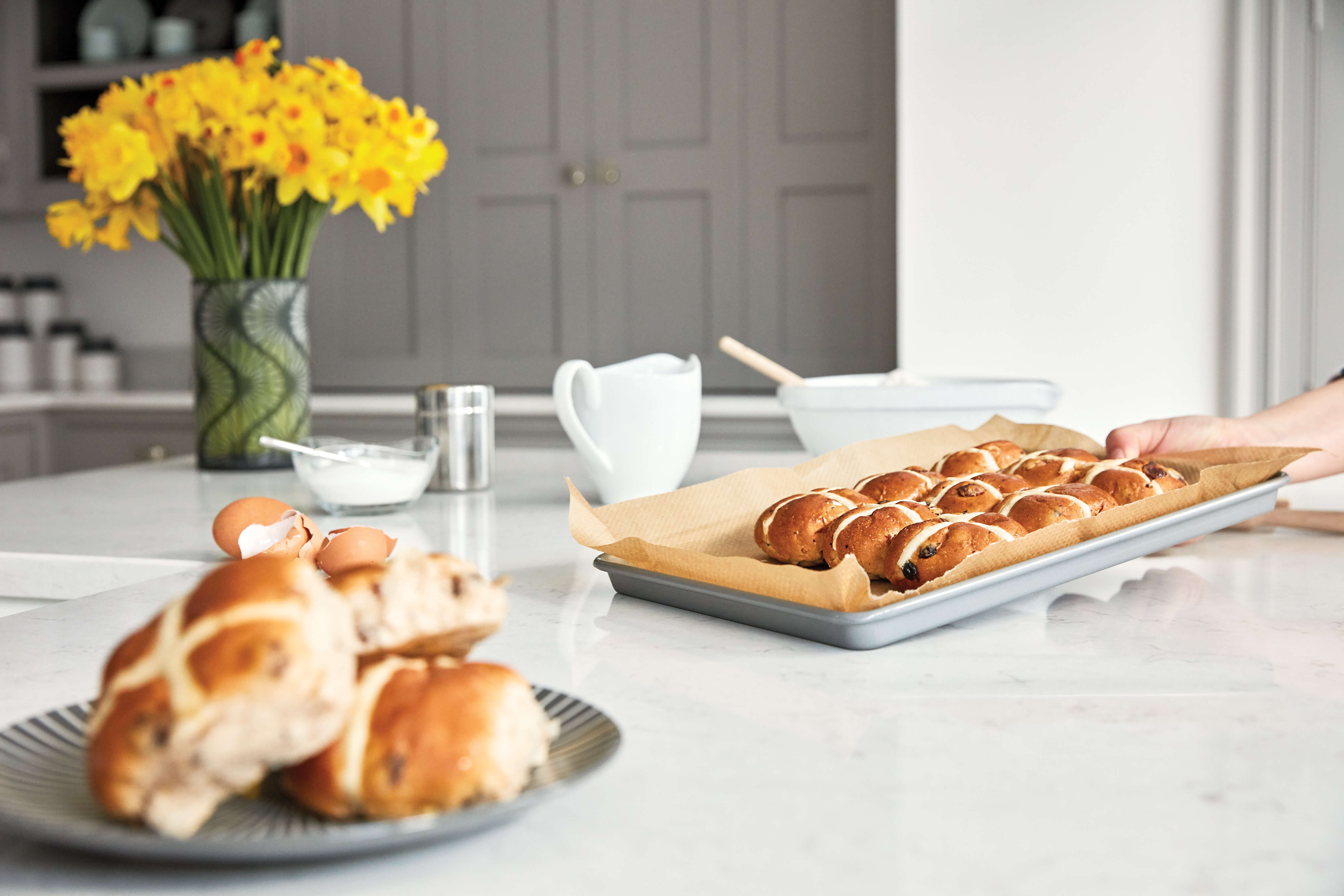 For more Easter recipes visit our Pinterest page where you can discover delicious inspiration for the whole weekend.