Full of history, rugged, picturesque landscapes and alluring cobbled alleys ready to be explored; Edinburgh is known to be one of the most beautiful cities in Europe. The perfect location for a new Tom Howley showroom, a place full of creativity and inspiration. To celebrate in true Scottish style, we've invited one of the country's finest Michelin-starred chefs Tom Kitchin who will be demonstrating two recipes from his new book 'Fish and Shellfish'.
Situated in the heart of Edinburgh our exclusive launch will give guests a unique chance to delve into the mind of Tom Kitchin. Immerse yourself in our new showroom – explore our impressive Kavanagh design, be driven by the expertise of our talented designers and indulge in delicious canapes as you discover what Tom Howley is all about.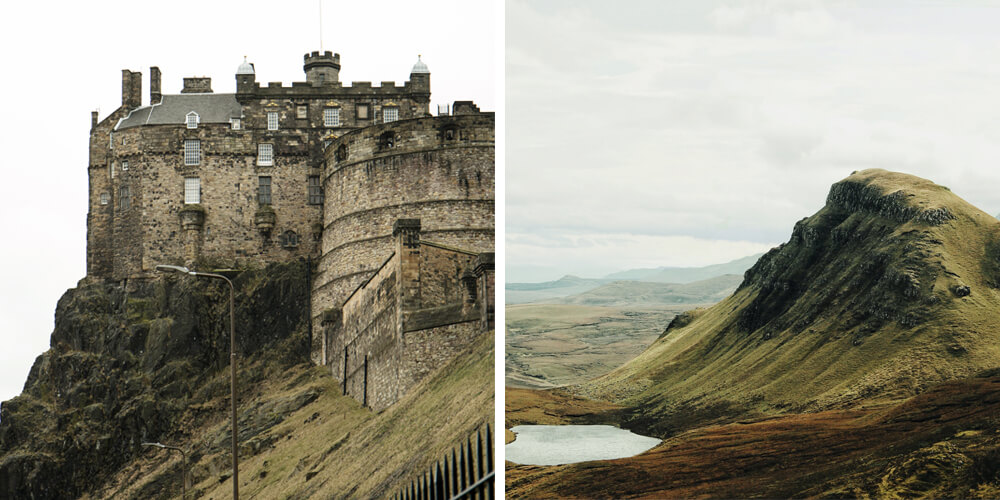 Fuelled with passion and a well-known face on the likes of BBC's The Great British Menu, Masterchef and Saturday Kitchen, Tom Kitchin lives and works in Edinburgh. Chef Proprietor of award-winning restaurants The Kitchin and Scran & Scallie, Tom's first class-training under culinary experts, Pierre Koffmann and Alain Ducasse, ignited his passion for creative, local and seasonal cooking. The philosophy 'From Nature to Plate' also the name of his first book formed the basis of his restaurant The Kitchin, where he became Scotland's youngest Michelin-starred chef.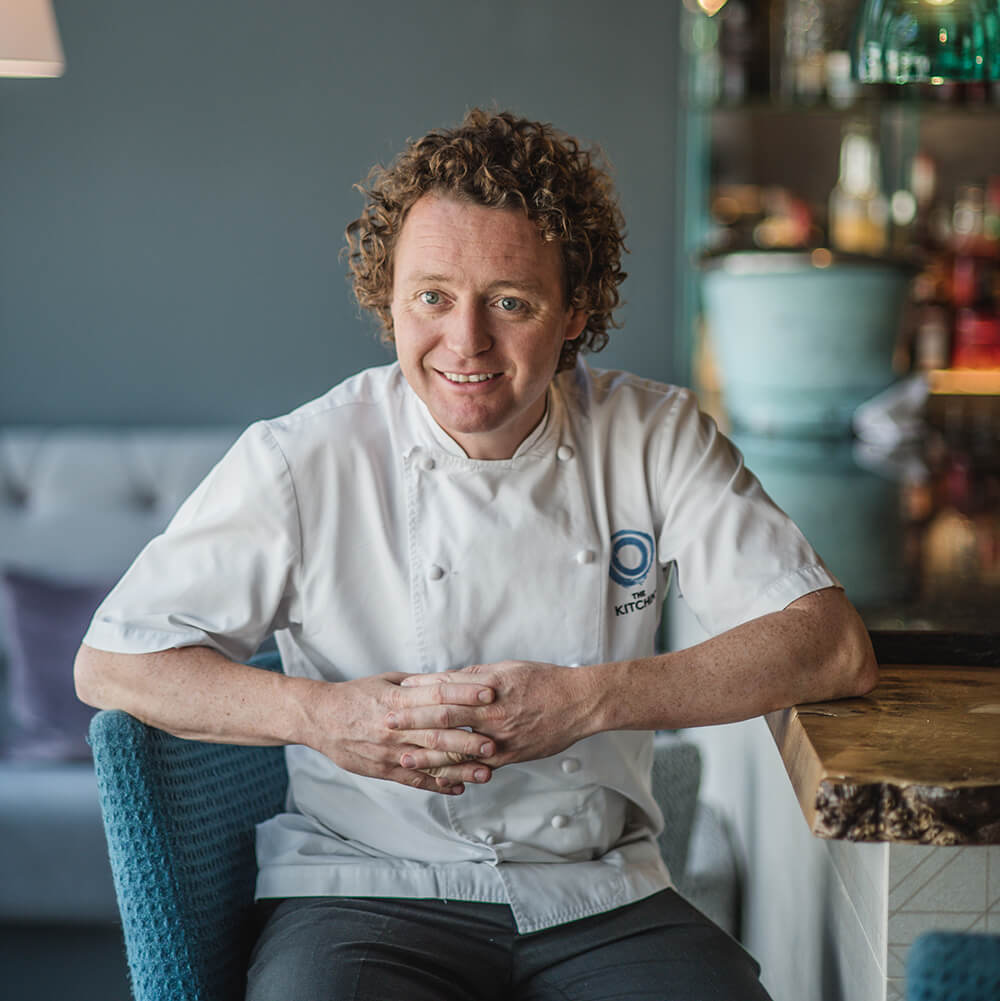 We caught up with Tom before our launch to find out more about his cooking influences, intriguing new book 'Fish and Shellfish' and his favourite spots in Edinburgh.
How would you describe your style of cooking?

My style of cooking is continuously evolving, and I always try to push myself as a chef. I am fanatical about working with the seasons, and only use the best of Scotland's produce. My philosophy 'From nature to plate' is something I apply to all the restaurants. I use a lot of French techniques in my cooking, but I always allow for the produce to be the very best it can be.
We know you love to use seasonal Scottish produce, what's your favourite season and why?

My favourite season in the kitchen is definitely autumn time. I love the game season. I am passionate about hearty food, and I love working with all the different game produce, from grouse to teal and woodcock at the restaurant, The Kitchin. At our gastro pub The Scran & Scallie we're all about game, stews and soups in autumn time and there is something really warming about that.
Do you have a favourite recipe from your new book Fish and Shellfish?

One of my favourite recipes is the Cajun-spiced haddock with potato mousseline. It's so simple but incredibly tasty. You don't have to batter or fry the fillets which make it less fiddly. All you have to do is sprinkle over some spice, put them on a tray, grill them and serve with mash. The whole family loves this recipe, and it's so accessible to anyone reading the book.
Where would you say your favourite spot to eat is in Scotland?

My wife and I enjoy the new restaurant The Little Chartroom on Leith walk. The owners Roberta and Shaun used to work with us and left us to pursue their own ambitions. They've created a great wee neighbourhood restaurant in Edinburgh which is well worth a visit.
Our showroom launch event with Tom Kitchin is now sold out. From Saturday the 15th September, our Edinburgh showroom will be open Monday-Saturday 9.30am-5.30pm and Sunday 11am-3pm. Find us at 15 North West Circus Place, Stockbridge, Edinburgh, EH3 6SX, or call the showroom direct to book a design appointment on 0131 226 1747.
You can find out more information about Tom Kitchin here.