As a town recognised for its style and good taste, Tunbridge Wells is the perfect place to visit if you're shopping for a new kitchen. Our stunning Tunbridge Wells showroom can be found in the centre, close to the famous Pantiles, a Georgian colonnade that leads to the well that gave the town its name.
Some towns simply capture the imagination and the delightful spa town of Tunbridge Wells is one such place. With its exciting mix of upmarket boutiques and high street shops; trendy coffee houses, and a choice of excellent restaurants and wine bars, Royal Tunbridge Wells is a town that has something for everyone, the perfect location for a Tom Howley showroom.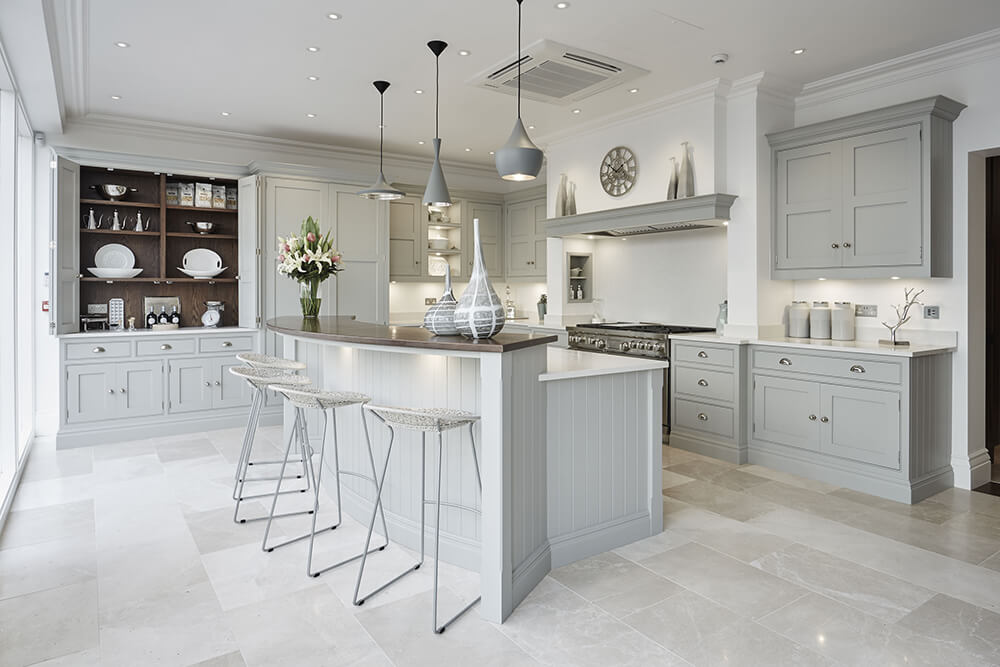 Inside our showroom, you'll see beautiful examples of our latest collections, including the stylish Hartford and the luxurious Devine. The bespoke designs in our showroom introduce you to the quality and expert craftsmanship that has given Tom Howley its excellent reputation. Our kitchens are individually made to the exact dimensions of your space. If your home has an unusual layout, sloping or high ceilings or quirky alcoves, our designers will embrace these as opportunities to create the storage you need, or as features that can be enhanced or disguised in an exquisite design unique to your home.
However you use your kitchen, you'll find a range that's perfect for you. Our Hartford Grey kitchen is designed for families, putting a statement island at the heart of the action. This stunning Hartford design has a wonderful sweeping breakfast bar, curved finishes and statement lighting to create an environment that will exceed your expectations.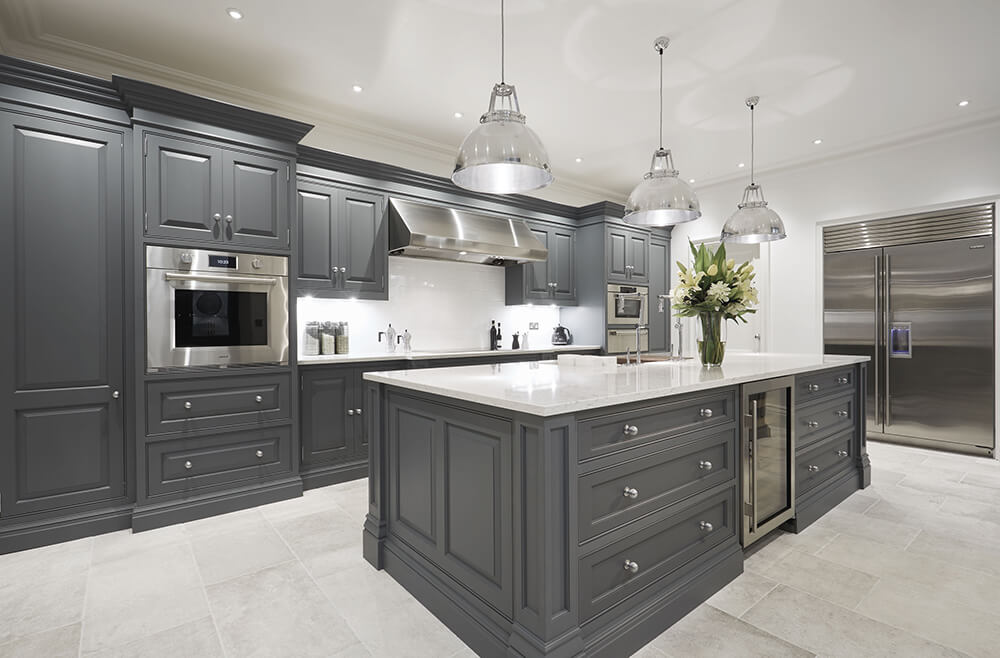 The Devine kitchen brings opulence into the 21st century; from exquisite cornices to corner pillars, every detail combines to create a bold, classic statement. Finished in our unique paint colour, Dewberry, this rich grey shade is contrasted with pale Silestone Lyra work surfaces for a striking effect. Each of our kitchen ranges is available with the very latest appliances such as a steam oven, built-in oven, induction hob and extractor.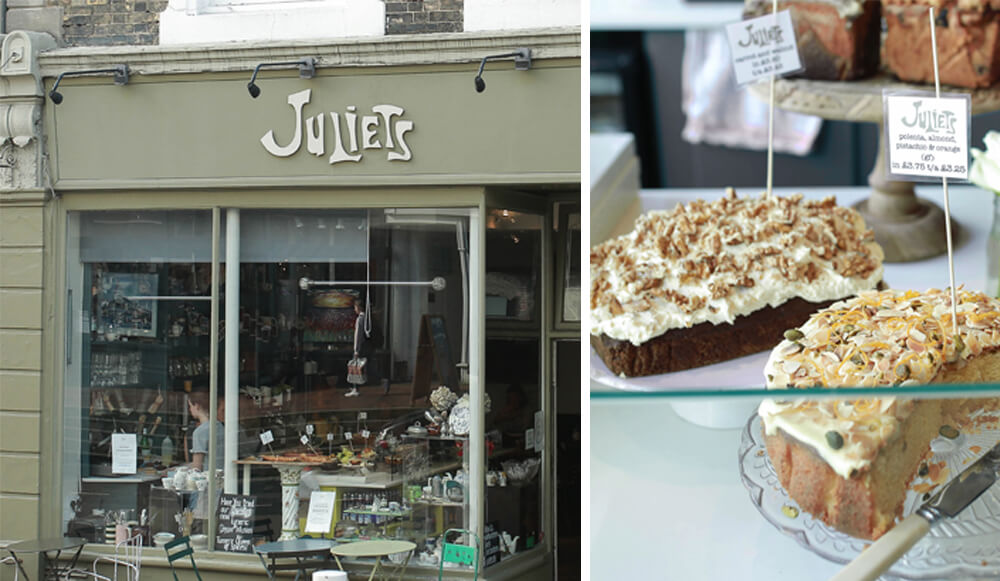 If you want to turn your visit to our Tunbridge Wells showroom into a memorable day out, there are plenty of places to see in the surrounding neighbourhood. One of our favourite spots for lunch or a slice of cake is Juliet's, a delicious café that's located opposite our showroom. The Pantiles is just around the corner, and on summer days it plays host to live Jazz bands.
The 'Jazz on the Pantiles' summer festival has been running for more than 20 years and continues until the end of September. For more shopping, take a stroll along Chapple Place, a cute, cobbled road that's full of interesting little shops; Peter Speight has the most delicious pies and eye-catching seasonal window displays, Harrington Books is a quaint bookshop that will have you hooked! And Le Petit Jardin is a great shop for inspirational homeware. The whole road is a must-see and gives you a sense of the history of the town too.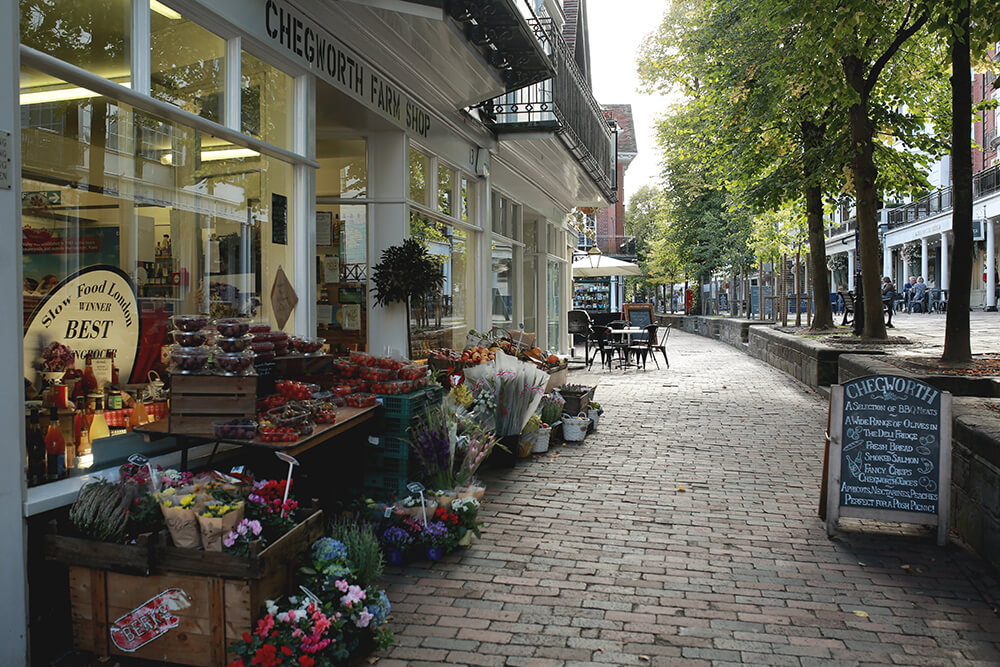 If shopping isn't your thing' pay a visit to Chalybeate Spring, one of the reasons Tunbridge Wells became a tourist hotspot for the rich and famous all those years ago. Pashley Manor Gardens is a great place to spend a few hours on a lovely summer day, and we're sure you'll find plenty of inspiration here for your own gardens at home.
Our Tom Howley showrooms aim to create environments that inspire and amaze, making you feel at home as soon as you walk in, and giving you an unforgettable experience. Follow this link to discover more about our kitchens, Tunbridge Wells showroom and where to find others around the UK.