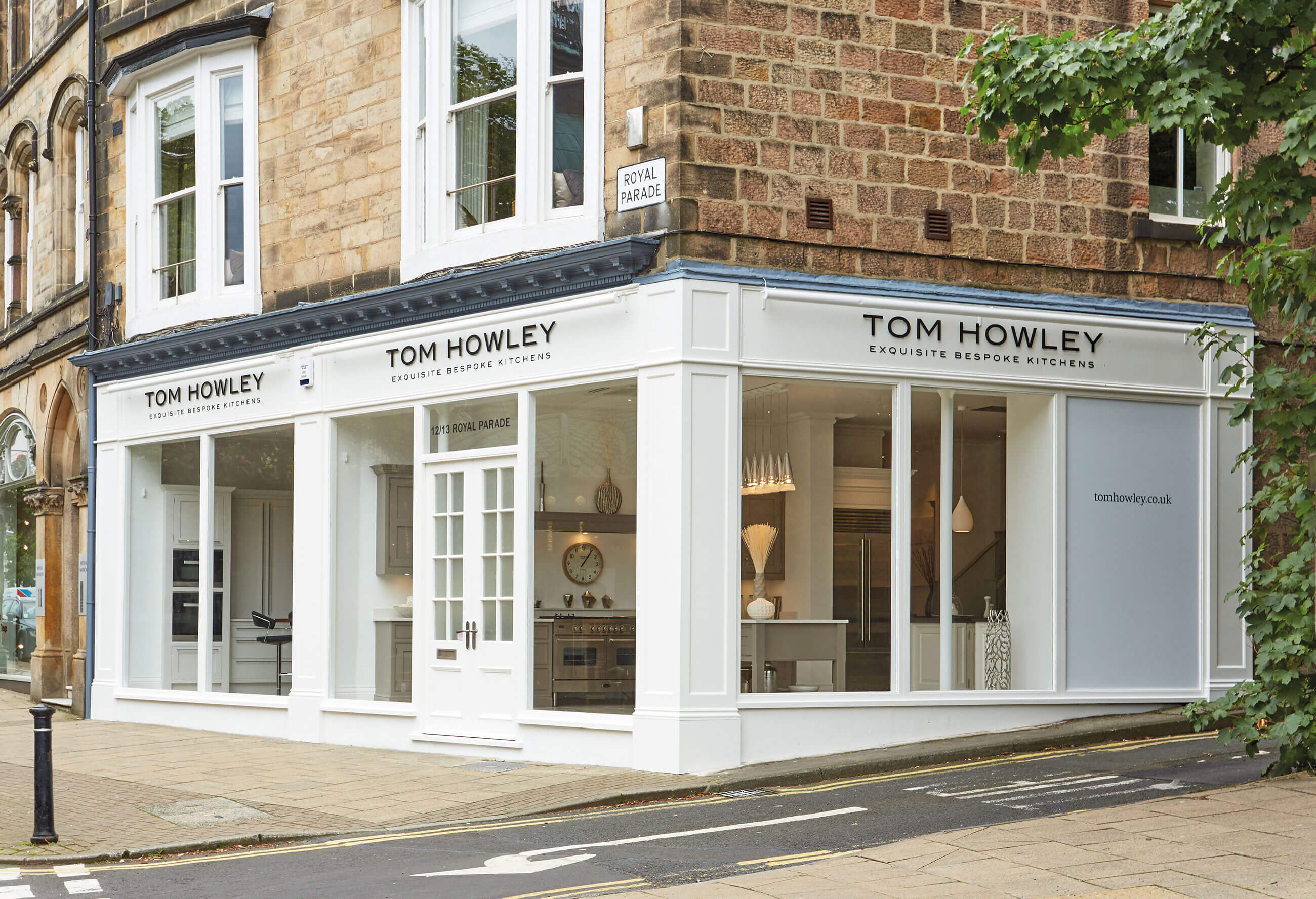 Nestled in the North Yorkshire spa town of Harrogate is our stunning Tom Howley showroom. This month we held a fantastic chef's table event with MasterChef Professionals Finalist Sven-Hanson Britt.
Our event gave guests the opportunity to explore the showroom and speak to our expert designers, before sitting down to a delicious lunch. Sven gave an overview of each of the seasonal courses being served throughout the afternoon, expertly demonstrating elements from each using appliances in our live kitchen. The dishes included Scallop, Smoked Eel, Beetroot Juice and Brown Butter Sauce, Guinea Fowl with Jerusalem Artichokes and Pineapple with Almond, Rum and Coconut Yogurt.
Sven worked at The Ritz for seven years before appearing on MasterChef: The Professionals in 2014. He is now a Miele executive chef and is proud owner of Hardley Hill Farm, a fantastic project that showcases the very best of British farming, food and heritage, bringing the relationship between the farmer, gardener and chef closer.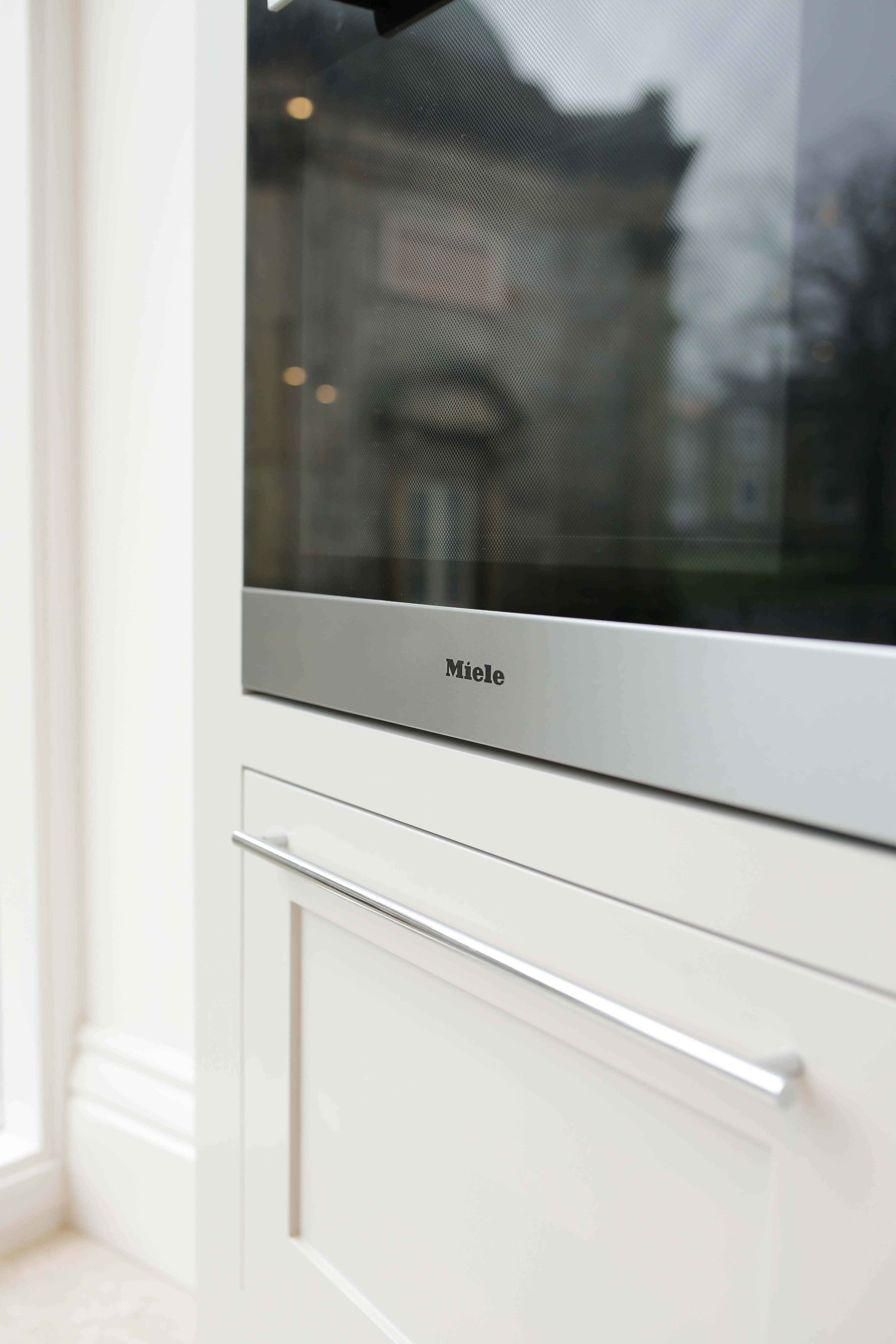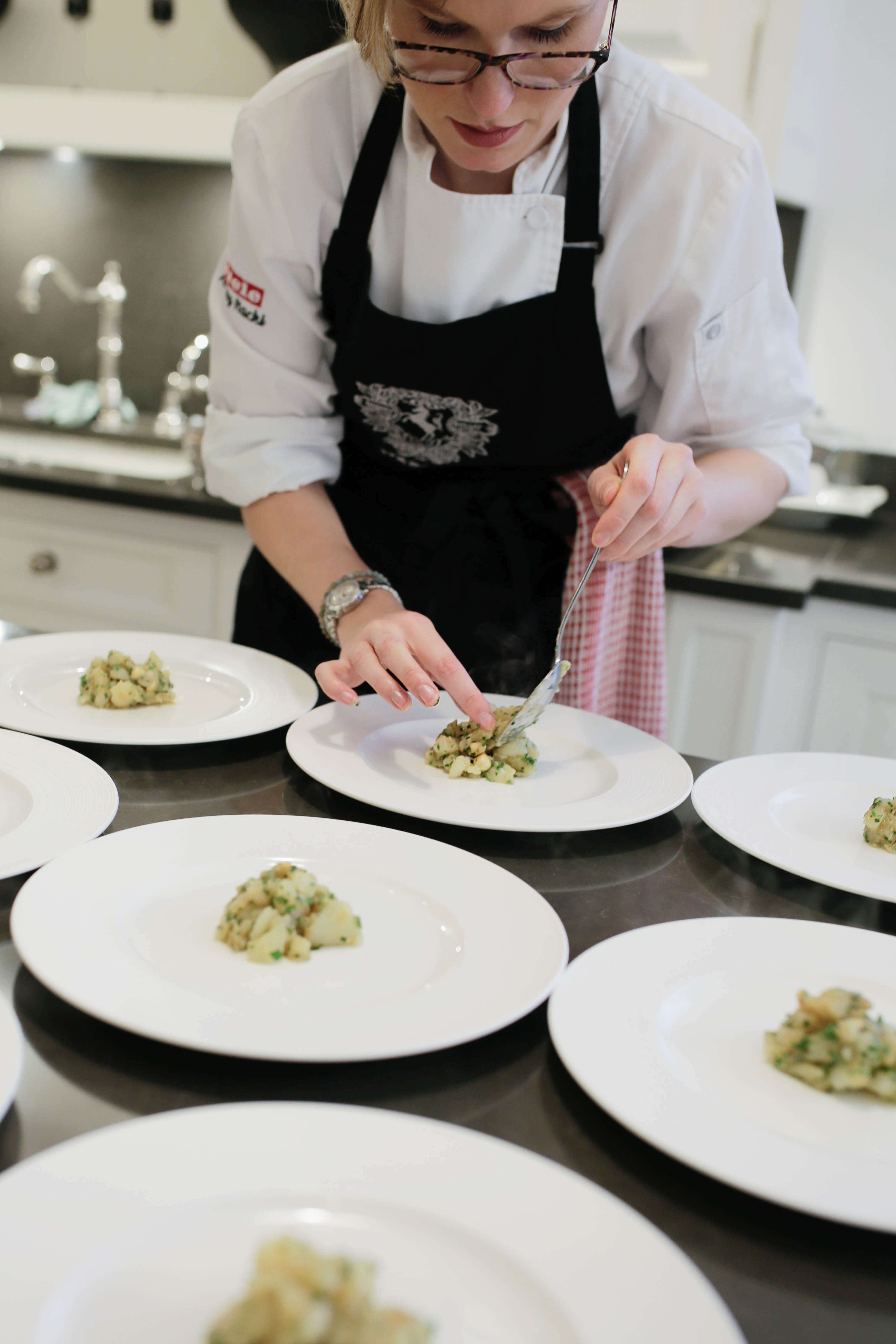 On the day, Sven arrived early to prepare some of the fresh ingredients making use of the Miele warming drawer for slow cooking. Some of the spring seasonal ingredients used, included sorrel, scallops, spring greens and artichokes all sourced from organic farms in Oxford. All of his ingredients are always considered and locally sourced from organic farms, and suppliers. Ensuring they're fresh and full of flavour before incorporating them into any of his dishes.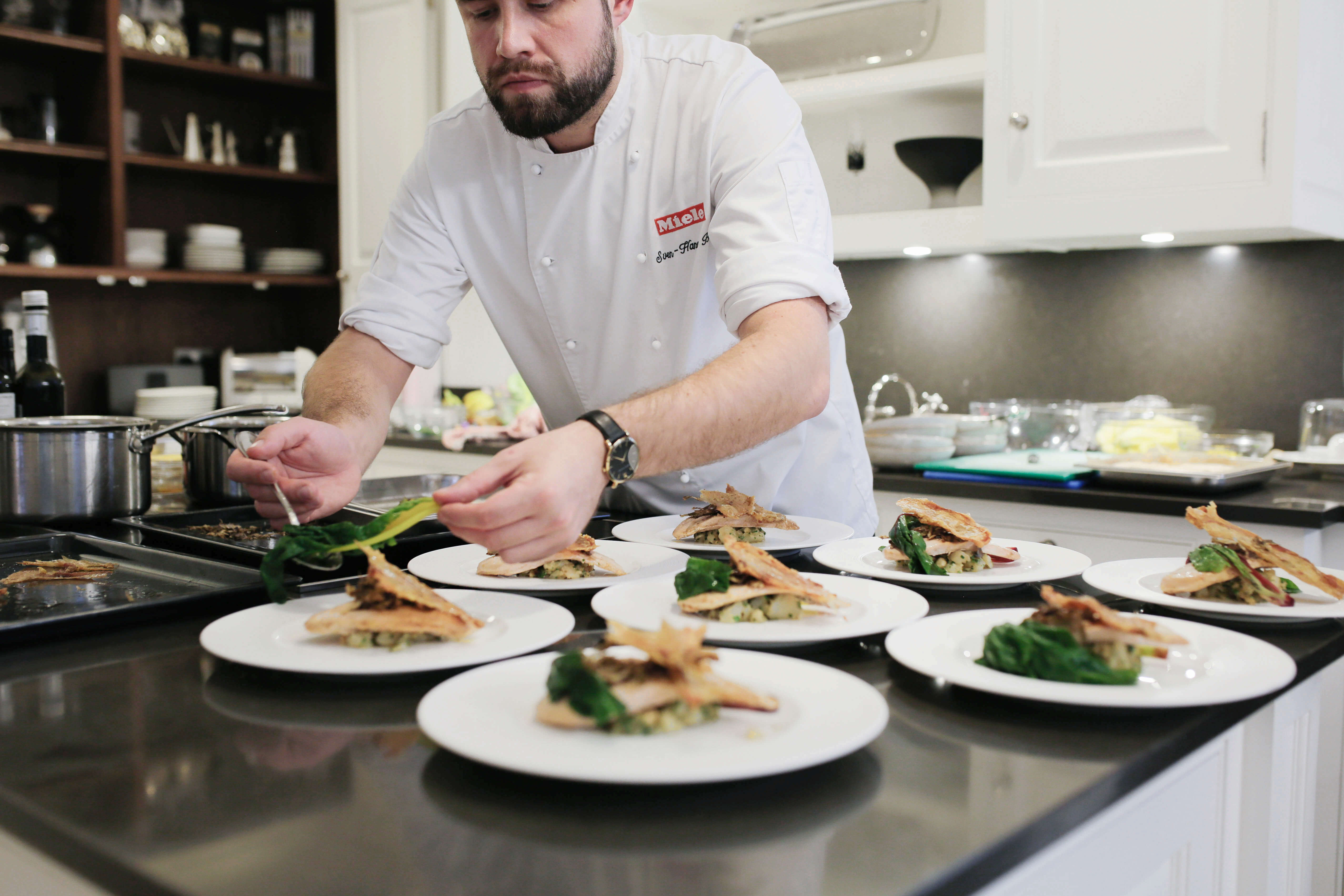 Once Sven had finished his demo guests were seated around stunningly styled tables, finished off with bright spring floral arrangements. Each course was beautifully plated and served, Sven passionately explained each dish pairing them with exquisite wines matching each of the delicate flavours. Chef's table events allow guest to experience tasty food whilst engaging with the chef on a personal level, learning about ingredients, cooking tips and appliances in our kitchens.
Experience and indulge in one of Sven's fantastic seasonal dishes by following the recipe below. A perfect springtime dish using fantastic fresh ingredients.
Guinea Fowl with Jerusalem Artichokes
Serves 4
Ingredients
4 guinea fowl breasts, skin and wing bone removed but kept
250g Jerusalem artichokes
1 tbsp oil
500ml chicken stock
2 sprigs thyme
1 shallot, finely chopped
1 clove of garlic, finely chopped
250g salted butter
Juice of one lemon
25g button mushrooms, finely sliced
200ml good quality sherry
2 tbsp blanched hazelnuts, roughly chopped
Salt and pepper
Peel the artichokes, trying to keep long pieces. Place the peeled artichokes in a sous vide vacuum bag and vacuum seal on maximum.
Place the peel in a bowl and coat with a little oil, salt and pepper. Spread onto a baking tray and place in the warming drawer on the highest setting for 4 hours to make crisps.
Heat the butter in a heavy based saucepan until it turns a nut-brown colour. Remove from the heat and allow to cool slightly. Place the guinea fowl breasts in a large vacuum bag and pour in the cooled butter. Seal on maximum, keeping the breasts flat.
Place the artichokes in the Miele Steam Oven at 100oC for 2 hours. When cooked, transfer to the warming drawer.
When the artichokes are cooked, place the guinea fowl in the steam oven and cook at 64oC for 1 hour (if you do not have a sous vide function, you can cook at 65oC).
To make the sauce, place the guinea fowl wings into a large saucepan and fry for 5-6 minutes until caramelised. Add the thyme, shallots, garlic, mushrooms, and fry for a further 5 minutes.
Add the sherry and reduce by half, followed by the chicken stock and continue to reduce until you create a thick, rich sauce. Strain the sauce and keep warm. Season to taste.
Remove any excess fat from the guinea fowl skin, dry well and lay on the baking tray. Season with salt, pepper and a little curry powder. Cook on Fan Plus 180oC for 20-25 minutes. Remove from the oven and allow to crisp up.
Remove the cooked guinea fowl breast form the vacuum bag, reserving a little of the butter.
In a saucepan, toast the chopped hazelnuts and add the cooked Jerusalem artichokes and the reserved beurre noisette. Mash together lightly.
To serve, spoon the artichoke onto the centre of the plate, followed by the guinea fowl breast. Top with the crispy skin and artichoke crisps. Finish with the sauce.
We'd like to thank Sven, Miele, our guests and Harrogate showroom for a fantastic event. To discover more information on any of the above including Miele appliances and Sven visit the links below.