Last week we held a fantastic reader event in partnership with House & Garden magazine. Guests had the opportunity to listen to inspiring kitchen advice from Design Director Tom Howley, as well as indulging in a delicious lunch demonstrated and cooked by talented Chef Ben Tish.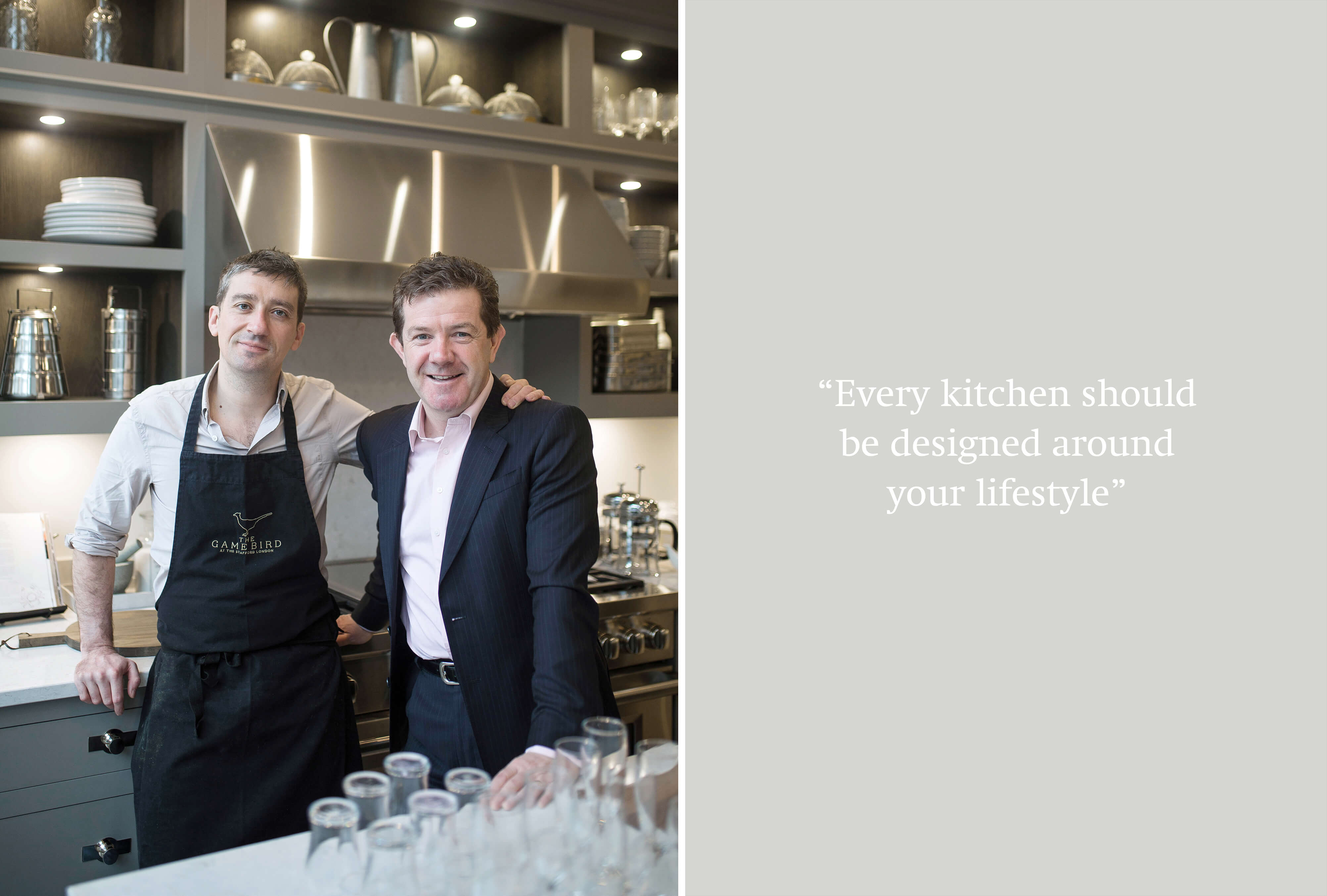 Enjoying a glass of prosecco on arrival, everyone had the chance to chat with our talented designers who were on hand offering expert design advice. Tom Howley showrooms allow you experience the quality of our designs, exploring each signature feature whilst being able to engage with our experts. Events such as this are a fantastic tool when starting your kitchen design journey.
Design Director Tom Howley started the design masterclass with inspiring stories behind some of our signature details and styles, often devised from places travelled or striking architecture. He then moved on to important advice around planning your kitchen, where to use specific materials and how to bring your dream kitchen to life.
Speak to your designer as soon as possible to discuss design ideas, even if you only have initially architect plans for a new build or renovation.
Decide on a style of kitchen that suits you and your property.
Make sure you have adequate storage solutions and worktop space.

Before Ben started his cookery demonstration everyone had the opportunity to indulge in light canapes, including Nocellara olives with orange and pistachio, followed by baby squids with saffron aioli, a new dish from The American Bar at The Stafford London, of which Ben is Culinary Director.
Seated around our stunning live kitchen island, guests had the chance to chat informally with Ben as he prepared course number one. The menu comprised of two southern Mediterranean inspired dishes. The first dish, seasonal asparagus with brown butter mayonnaise and sourdough croutons, a beautiful spring starter which left us craving more.
Live demonstrations are a fantastic way to experience first-hand how a Tom Howley design would work for you, in your own home. Once the starter was eaten he then moved on to cook fresh grilled sea bream with dried datterini, crème fraiche, sprouting broccoli and bottarga. Ben has a wonderful way of cooking with ingredients that are in season at their freshest, each small dish considered and full of flavour.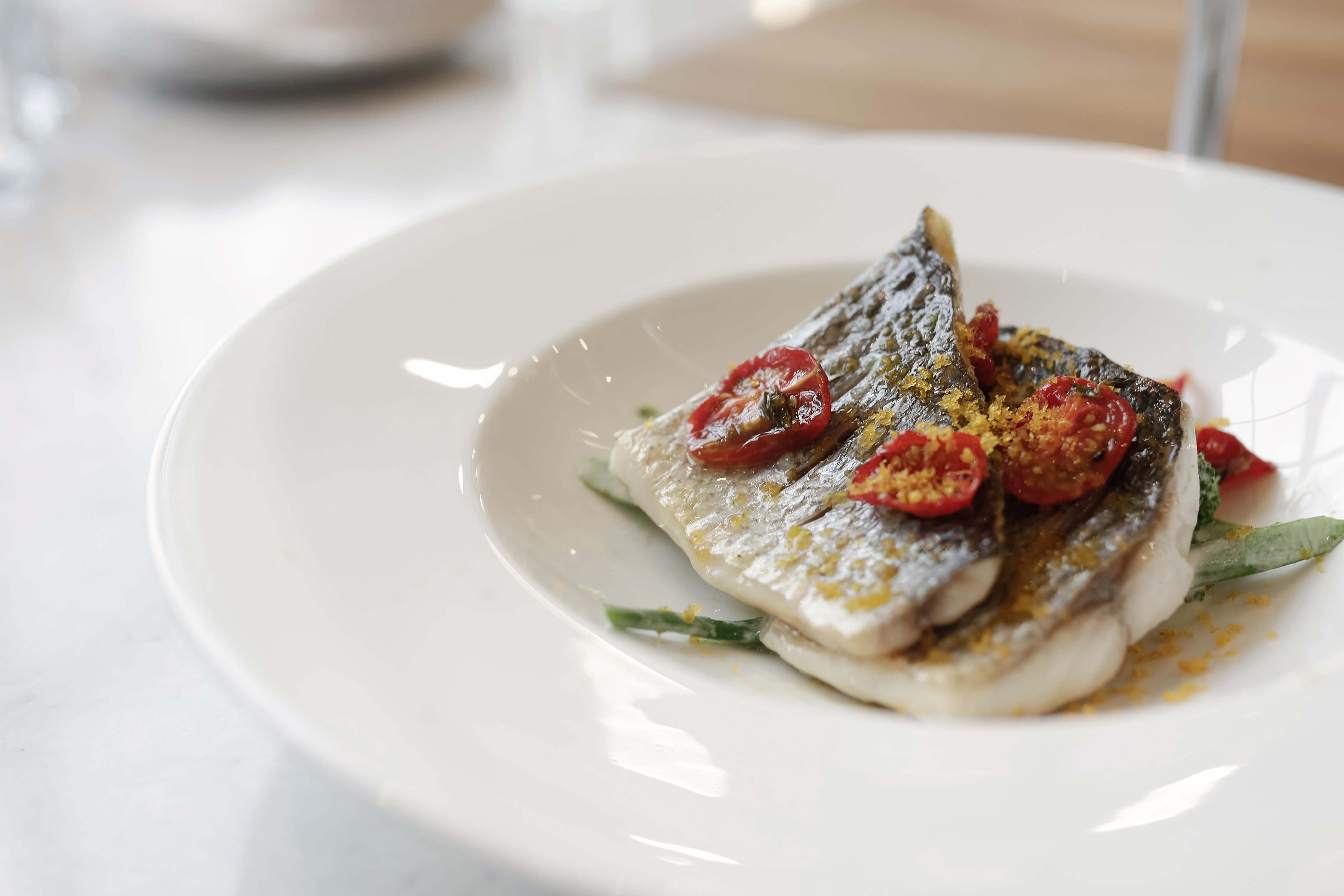 We'd like to thank House & Garden magazine and Ben Tish for such a fantastic event. Look out for our upcoming events on our blog and social media channels. From our popular reader events, showroom launches and gourmet masterclasses. To discover more information on our Islington Showroom or anything mentioned above please follow the links below.
Islington showroom
Ben Tish
The Stafford
House & Garden Magazine