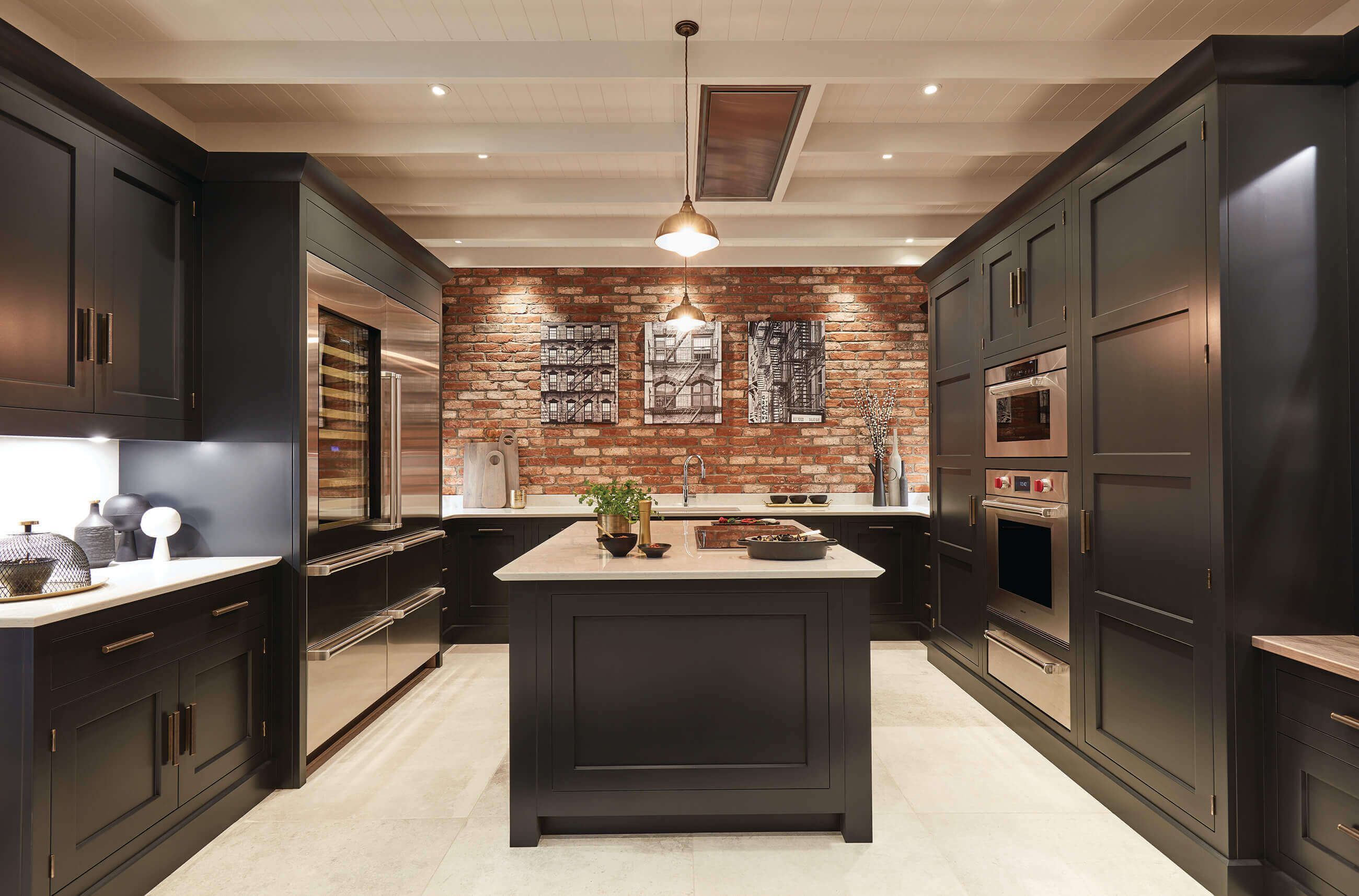 Our new Kavanagh design is guaranteed to exceed every kitchen lover's expectations. Functional, stylish and welcoming; it's designed to appeal to those who love to cook, entertain and simply showcase their impeccably good taste.
"The Kavanagh collection is a sleek interpretation of a modern shaker style kitchen. Designed to be distinctive yet understated, as inspiring as it is impressive."
This new design is modern in every sense yet its quality construction and handcrafted build are rooted in tradition. The stunningly simplistic raw exposed brickwork as a backdrop gives the Kavanagh an edgy, industrial feel while the modern nightshade paint finish and carefully considered lighting creates a warm inviting atmosphere.
The Island
The Kavanagh has a stunning central showpiece in its island. Well-considered and full of practical details, the island features impeccable carpentry with high-end appliances and ample storage. The shark tooth edge worktop in Lapitec (REG) Arabescato Michelangelo is in stunning relief to the dark nightshade finish of the cabinets. Lapitec is a fantastic material and in demand because of its durability and sleek looks – a pure white quartz mapped with striking veins of varying thicknesses.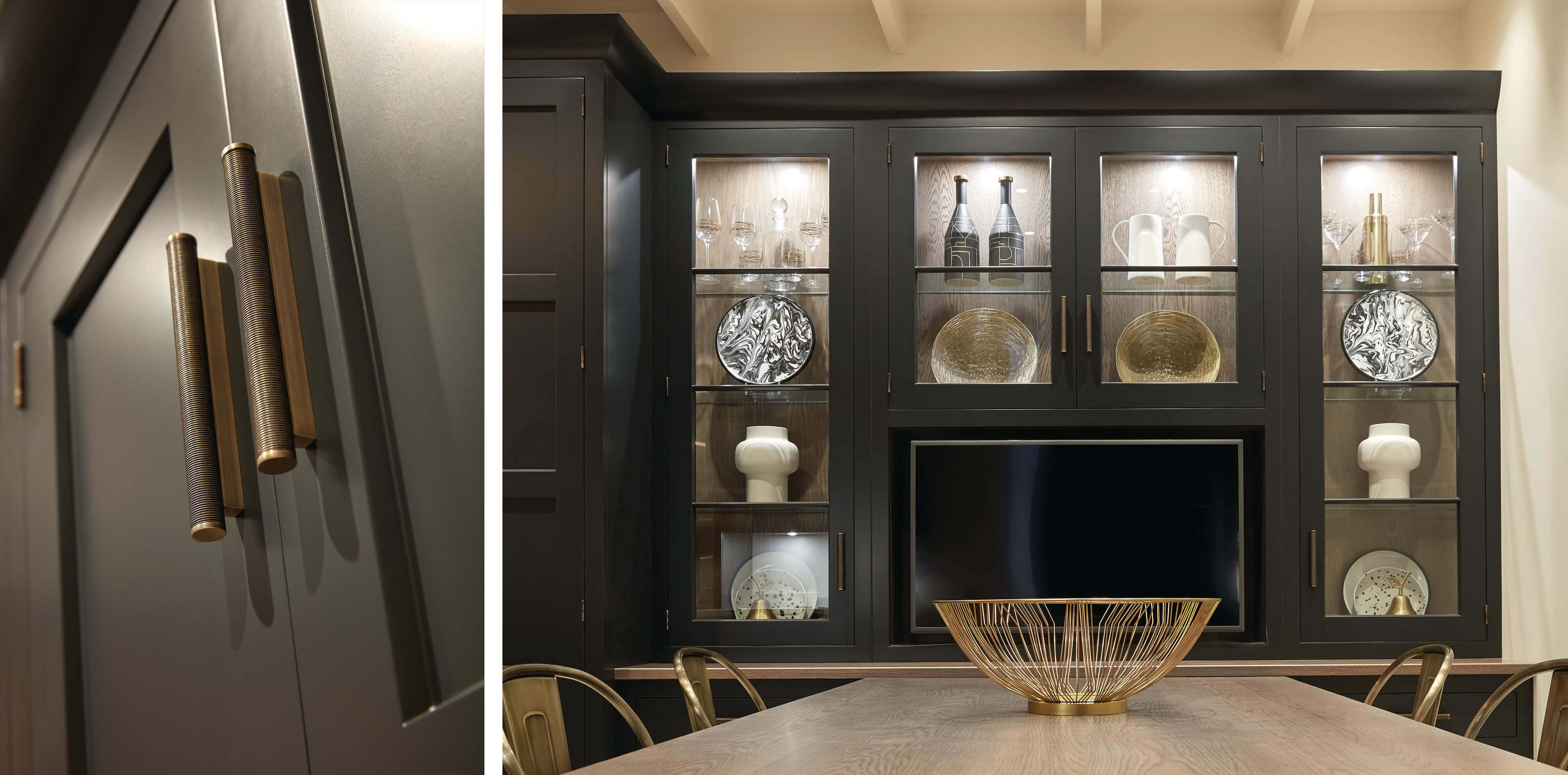 Detail
Our new burnished brass handles and hinges are not only a functional feature, their wire scroll design and metallic finish beautifully complement the style of the kitchen and are a firm nod to it's industrial influences. This subtle hint of brass works perfectly to complement the dramatic colour of the cabinets, achieving a sophisticated luxurious look. Glass display cabinets with soft integrated lighting allow you to display and store your most stylish kitchenware.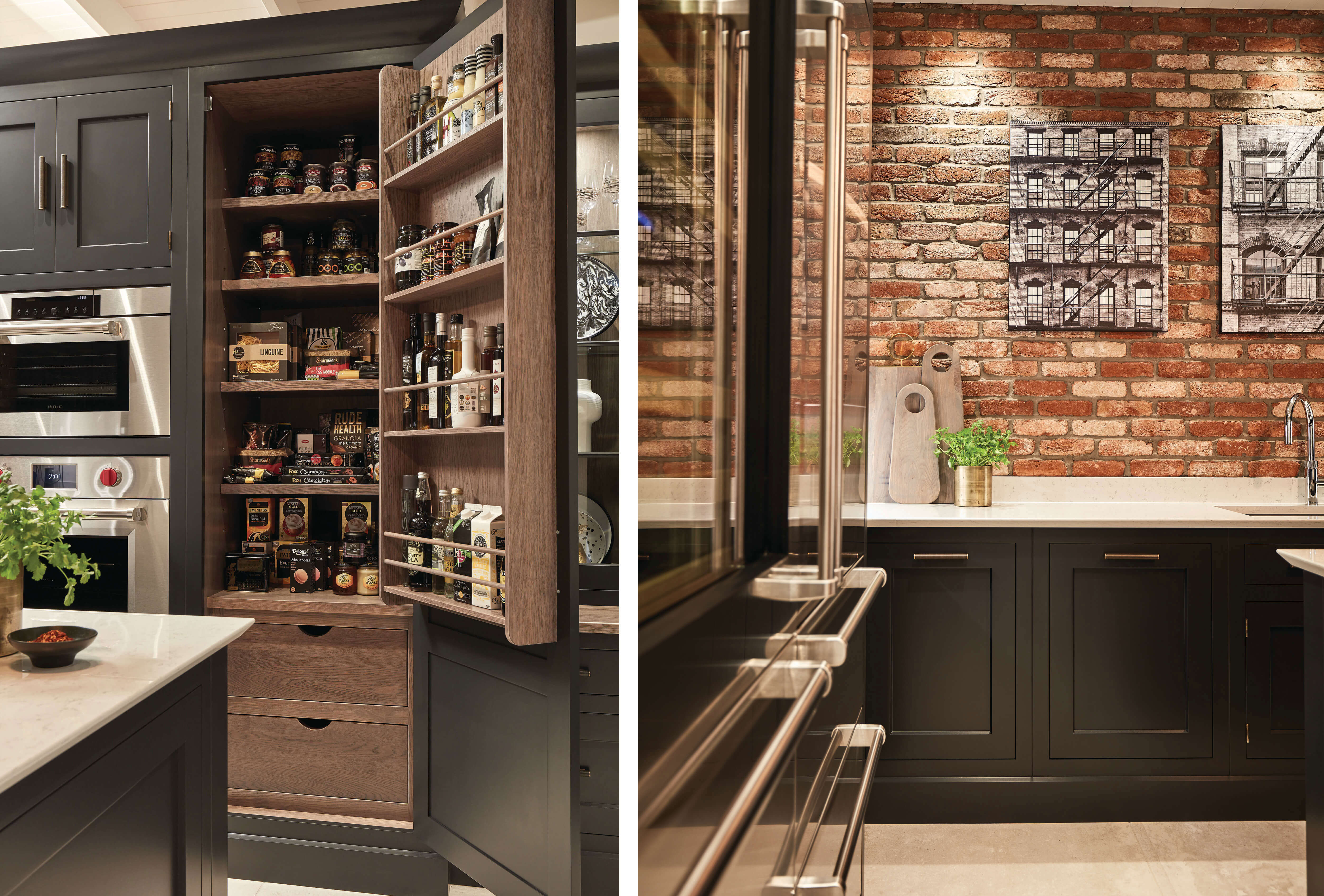 Cabinetry
The inclusion of ample cabinetry and a kitchen pantry means there is an abundance of practical storage, great for family living. Fluid bevelled doors bring a touch of understated elegance whilst the dusted oak internal finishes create interest and warmth. The cleverly concealed pantry creates much-needed storage for essential food items and kitchen utensils.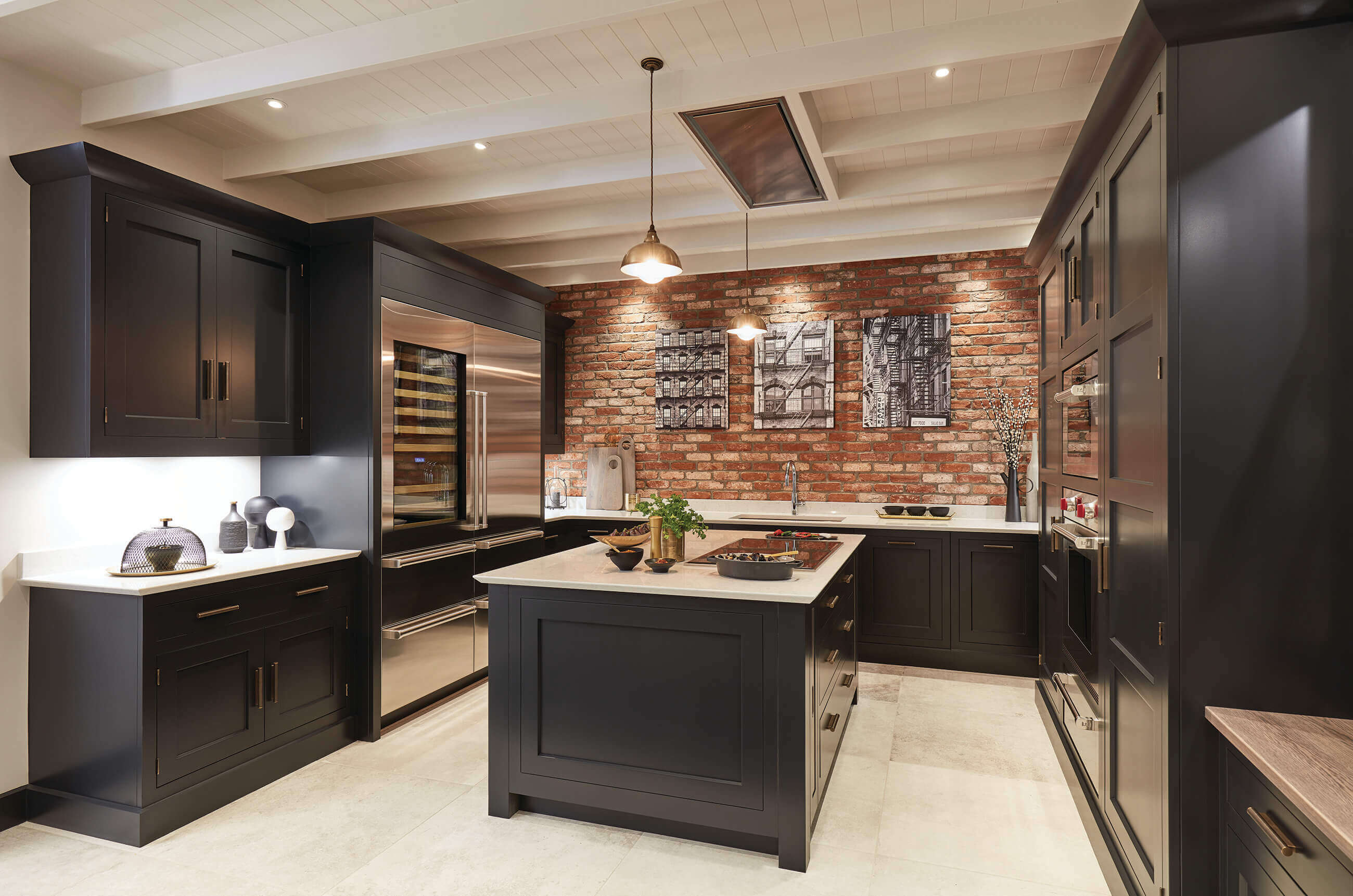 Pro Appliances
Whether you treat cooking as an art form or as a necessary evil, the integrated Pro Appliances will help you to make the most of your kitchen. The Kavanagh includes' Wolf M Series Professional Single Oven, Wolf Transitional Induction Hob, Miele Integrated Dishwasher and a Sub-Zero Integrated Wine Fridge. The stainless steel finish suits this industrial style design perfectly, reflecting the warmth from the exposed brickwork creating an overall impressive kitchen.