Islington launch with Chef Ben Tish
It's been an exciting month for our new Islington showroom. Prosecco flowed and delicious food served as our new showroom launched in style.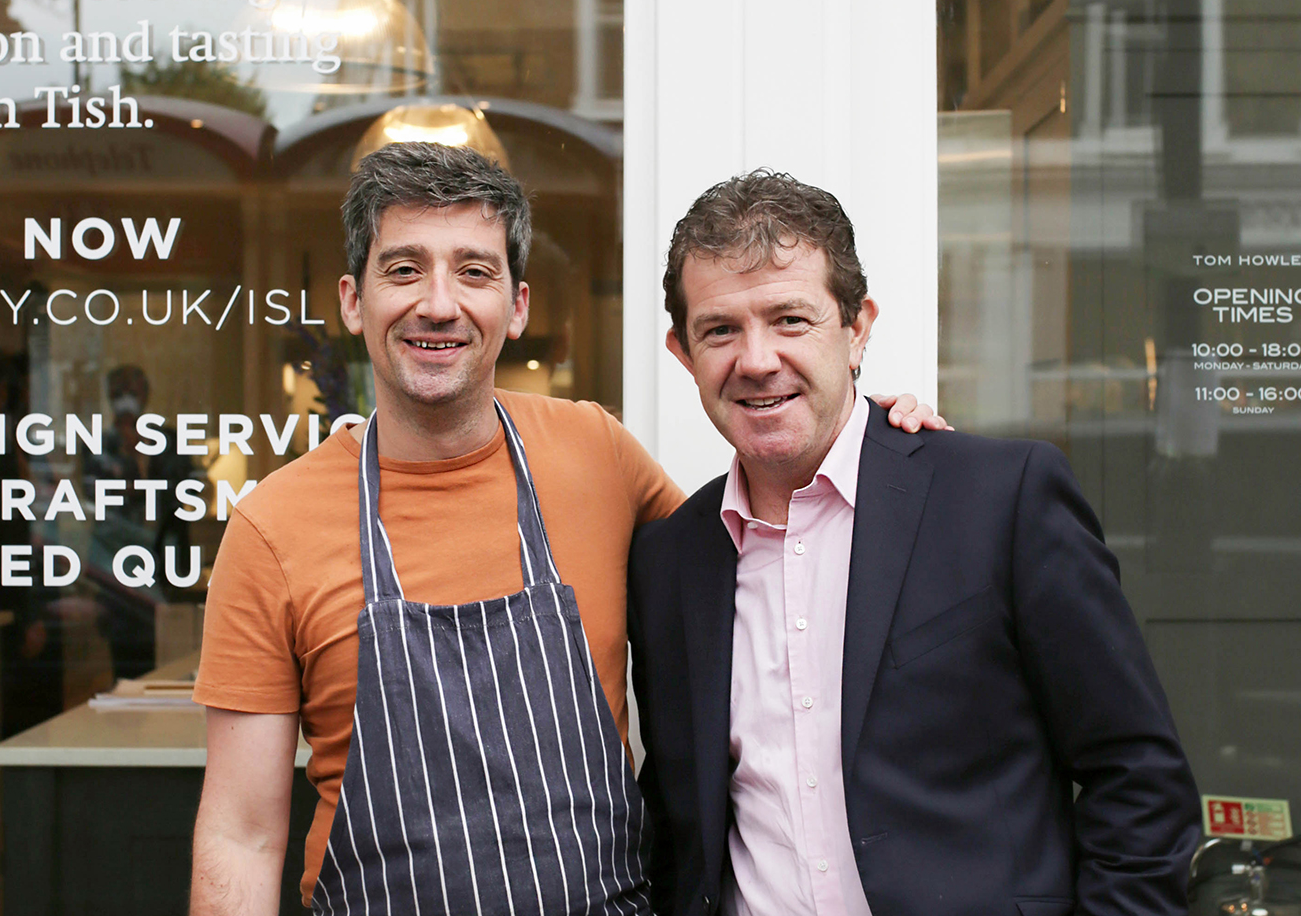 Ben Tish and Tom Howley
The night started with the official opening of our beautiful new showroom and warm welcome to our guest chef Ben Tish. Guests had the opportunity to speak to our kitchen designers and appliance experts from Miele, discovering a whole range of exquisite details and features.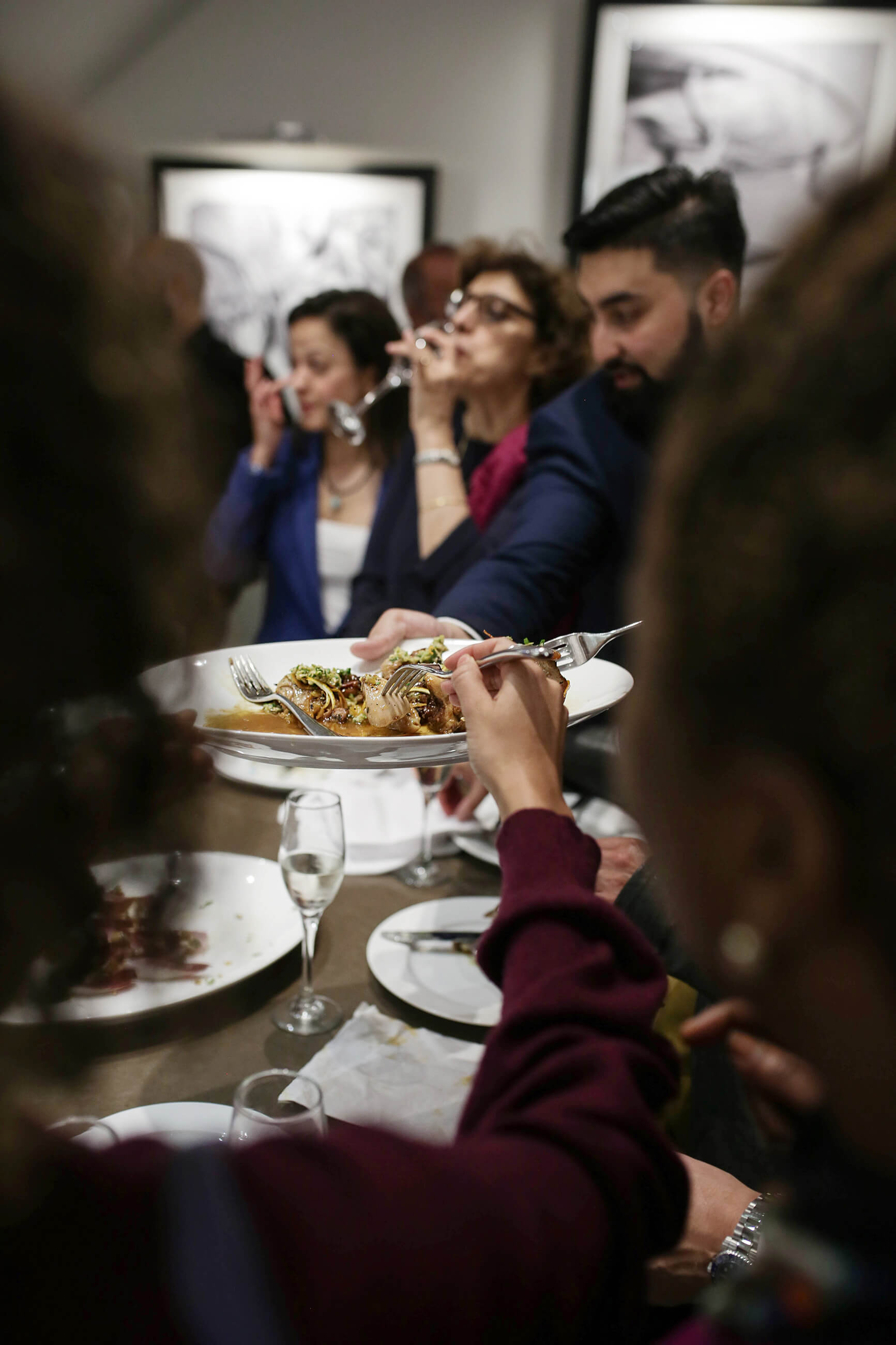 Having enjoyed some delicious canapes, Ben created an exquisite three course tasting menu, comprising of a simple aubergine starter, orange and marjoram pan roasted chicken for main and caramelised figs to finish. Guests had the opportunity to chat informally with Ben who shared his culinary expertise throughout the evening.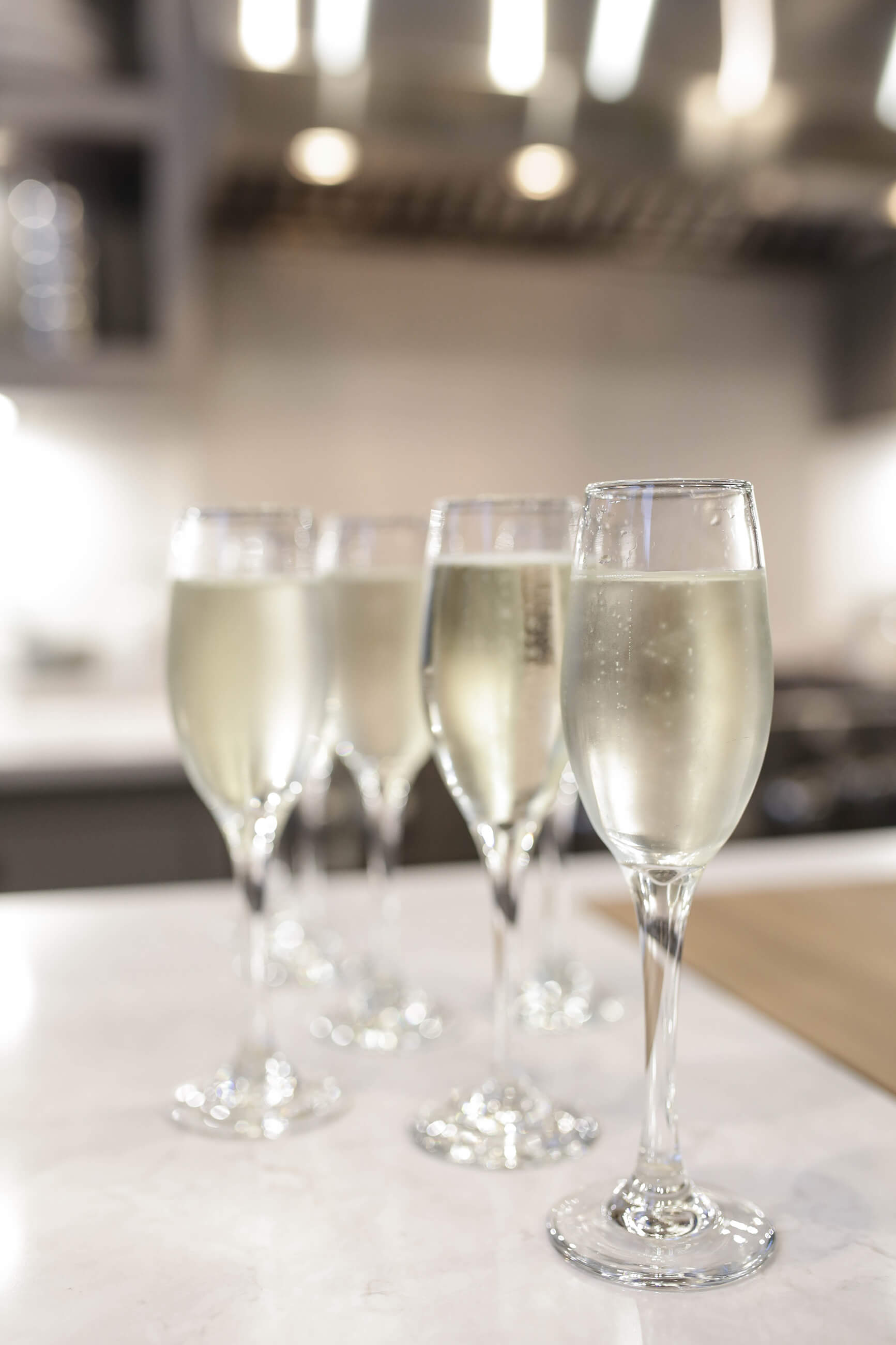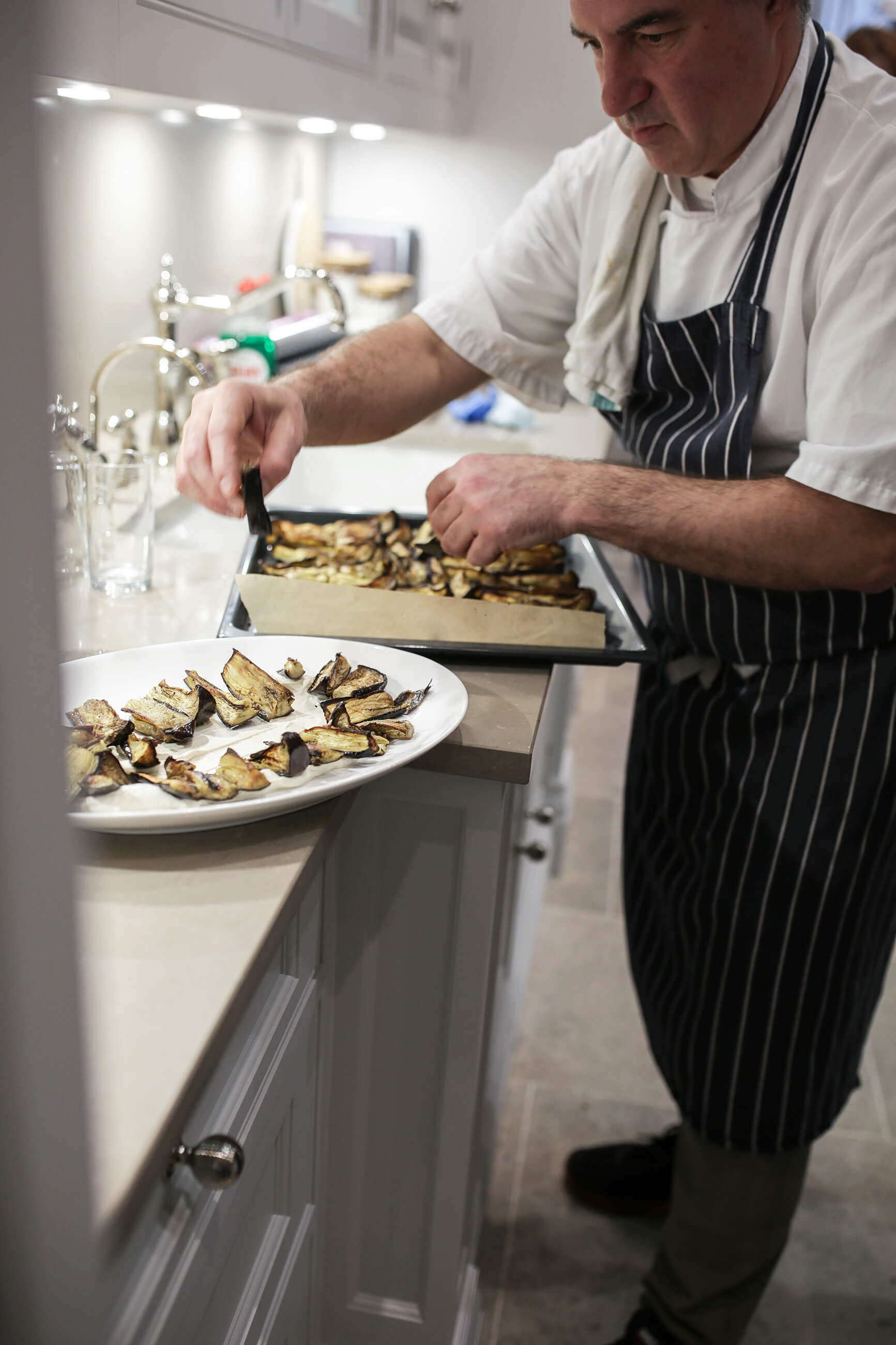 For a taster of what Ben cooked on the night here is a delicious simple recipe for you to create at home:
Orange and marjoram pan roasted chicken with green olive gremolata
A delicious and simple recipe harnessing sunny bright and southern Mediterranean flavours as we slowly slide into autumn. Serve this with some finely shredded autumn cabbage, cooked slowly in olive and spiked with red chilli and cumin.
We highly recommend chicken thighs, they're extremely tasty as well as very economical.
Serves 4
4 large chicken thighs, skin on and bone out
1 large orange
½ bunch fresh marjoram leaves picked
50 ml runny honey
25 ml chardonnay vinegar
100ml extra virgin olive oil
2 cloves garlic finely chopped
Pinch of saffron threads in warm water
Sea salt, black pepper and olive oil for cooking
Gremolata
100g pitted green olives- Nocellara are great for this
Handful of flat parsley leaves, finely chopped
1 banana shallot, peeled and finely chopped
1 small peeled clove of garlic finely grated
50 ml extra virgin olive oil
Squeeze of orange juice
For the gremolata – place the olives in a food processor and pulse until the olives are finely chopped – but not a puree.
Place in a bowl and mix with the rest of the ingredients, season and reserve for at least an hour before serving for the flavours to develop.
Heat a large sauté pan over a medium heat and add a lug of oil. Season the chicken thighs and place in the pan skin side down for 3 minutes until the skin is nice and brown.
Peel the orange with a peeler and then segment the flesh taking care to remove any seeds and pith. Finely slice the orange skin strips.
Turn over the chicken thighs and add the garlic, vinegar, saffron and honey along with the orange segments, juice and zest. Add a splash of water and then turn the heat down and simmer slowly for 5 minutes until the chicken is cooked through and the liquid has turned syrupy. Rest for 3 – 4 minutes before sprinkling over the marjoram and serving along with the gremolata.
We'd like to thank everyone who helped us to celebrate our opening night. To discover more information on topics mentioned follow the links below:
www.tomhowley.co.uk/showrooms/islington
www.chefbentish.com
www.miele.co.uk