Extending your kitchen and living space is more popular than ever. An increasing amount of us are treating this room as our favourite space to socialise and relax as well as cook and eat. Creating a significant extension or changing the layout of your ground floor is an ideal way to enhance your home's appeal and improve your day to day life. David Salisbury offer stunning fully bespoke, award-winning kitchen orangeries and conservatories. Whether small or large this type of addition when appropriately planned can become the heart of the home.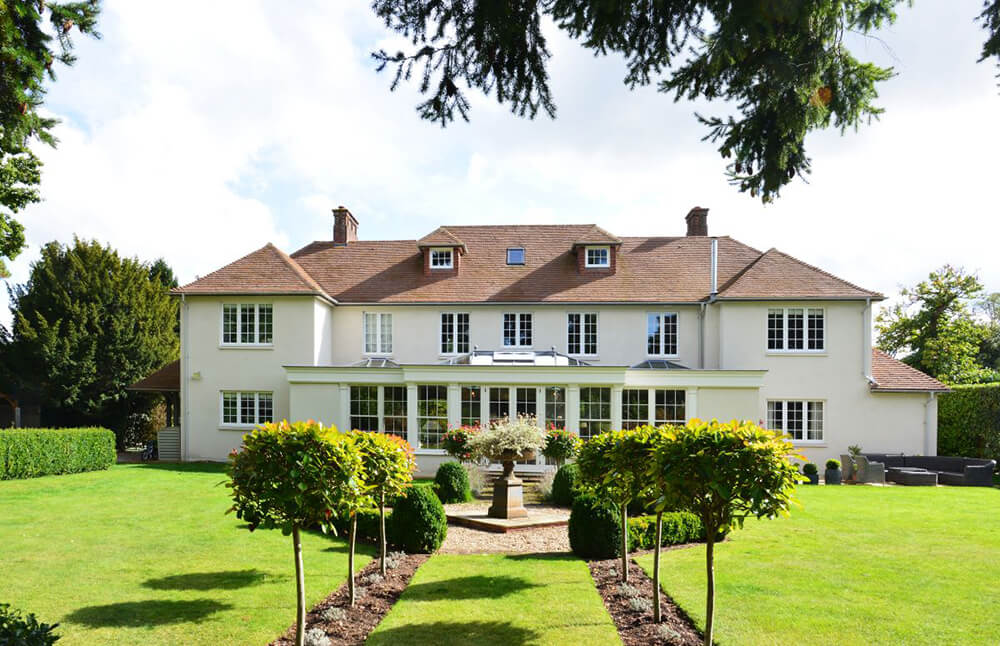 You may have seen period versions attached to stately homes or grand townhouses. Orangeries and conservatories became particularly popular from the 17th to the 19th centuries, typically attached to wealthy dwellings to cultivate citrus fruits and tender plants, protecting them from the elements. Once a symbol of prestige and grandeur these traditional extensions have since become an integral part of our homes when renovating and extending living space.
What's the difference between an orangery and conservatory?

Although similar there are a few key traits that separate these versatile structures – a conservatory is mainly constructed out of glass (up to 75%) with the majority of its roof glazed. Whereas an orangery tends to have more brickwork and a solid perimeter roof with impressive lanterns to allow light in. The traditional orangery has a sturdier structure which is closely matched to the exterior of your home, creating an excellent space to work with. In the past, these types of extensions have stood alone alongside the home, closed off from the rest of the house. Nowadays extensions are open, enlarging square footage for kitchens and living space allowing air to flow and light to reach the furthest corners.
Even though both kitchen orangeries and conservatories have similar features, David Salisbury makes sure new structures work in harmony with your existing property, whether that's choosing a painted oak design for a period home or contemporary minimal frame in line with a new build.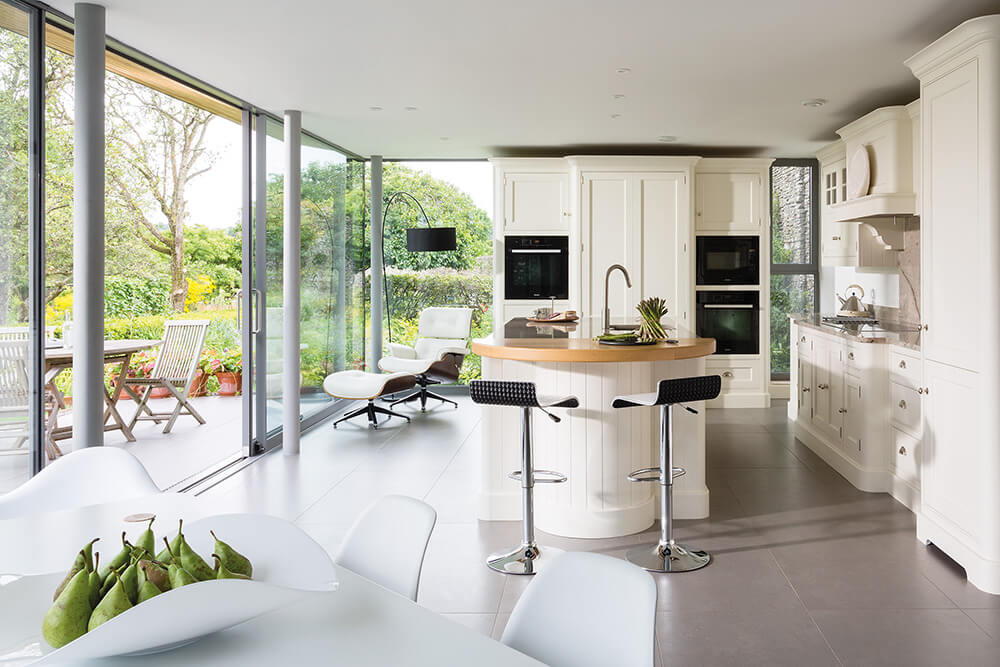 Planning your dream space with David Salisbury
David Salisbury's designs are a fantastic way to experience the outdoors and access daylight without battling with the British weather. They blur the inside with the outside, not only adding much-needed living space but promoting positive wellbeing and a sense of tranquillity that's often needed in our modern lives.
We believe the only way to truly appreciate a Tom Howley kitchen is to see and touch it for yourself. The same applies to David Salisbury. Adding an extension to your home can be daunting, so before beginning the process of adding a conservatory or orangery, they arrange for you to view completed installations first hand. Discover the attention to detail, feel the quality and be inspired by the space. After all, commissioning a design is a big decision and should take time, perfectly complementing your home and lifestyle.
David Salisbury experts handle your planning and or listed building applications and surveys providing you with peace of mind when starting your project. Through each step, they look after every part of the manufacture and site management process from building to painting and styling your new space.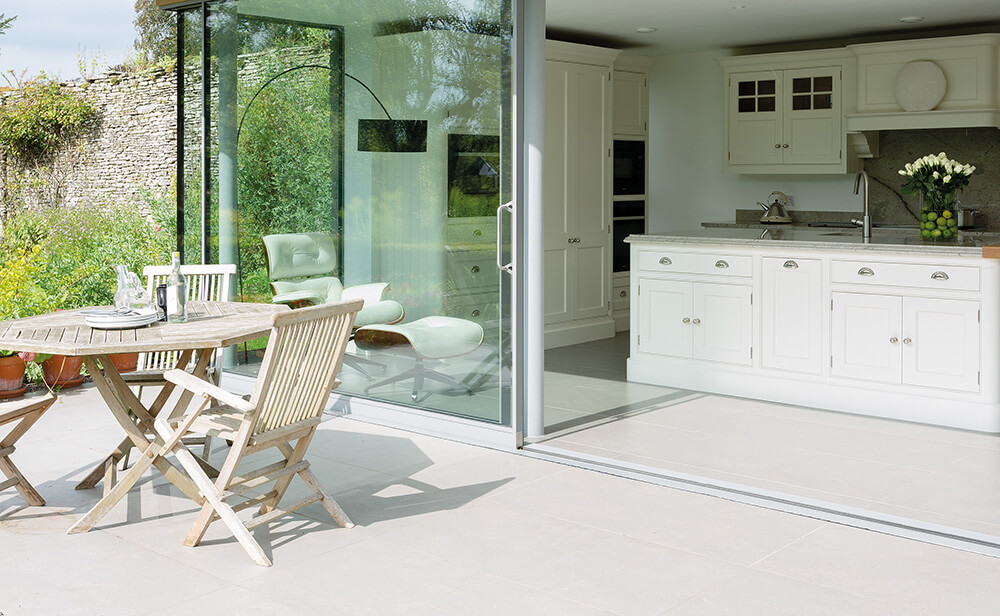 Opening up and extending your kitchen is more popular now than it's ever been with more of us wanting space to develop and modify as our families grow. Kitchen orangeries or conservatories are often the answer in providing everything you need regarding space, natural light and function for a bespoke kitchen. David Salisbury will take into consideration the sheer usability of the area by including underfloor heating, essentials like electric and service points and footprint of the kitchen. Along with their team, our expert designers will correctly plan a space to ensure it becomes the heart of your home.
The trend for kitchen extensions has no sign of slowing so if you have big plans for your home speak to our team today. Over the past month we've held two fantastic events where guests learnt about the benefits of kitchen orangeries, how easy it can be to plan your own and how it can improve the value of your home in the long run. Look out for more exclusive networking evenings soon.
To find out more about David Salisbury and how you can plan your dream extension for your Tom Howley kitchen here.