Now in its seventeenth year, the London Design Festival continues to inspire with its excellent programme of exhibitions, installations, a plethora of brand events and innovative new collection launches. We often see future trends emerging from the festival, highlighting what we need to be looking out for in the seasons ahead. Discover some of our favourite trends below.
Top Trends and Highlights From the London Design Festival
1. Biophilic Design and Natural Materials
Highlighted as a trend to look out for, Biophilic design featured heavily in this year's London Design Festival. Biophilia brings elements of the natural world into everyday environments for improved wellbeing, productivity and calm. Arriving at Focus/19 it was clear to see that Biophilic design was going to take centre stage. As well as foliage and woven materials adorning the entrance, there was a heavy presence of botanical and nature-inspired designs throughout. Showrooms embraced natural woods, green living walls, wicker, wool and bamboo.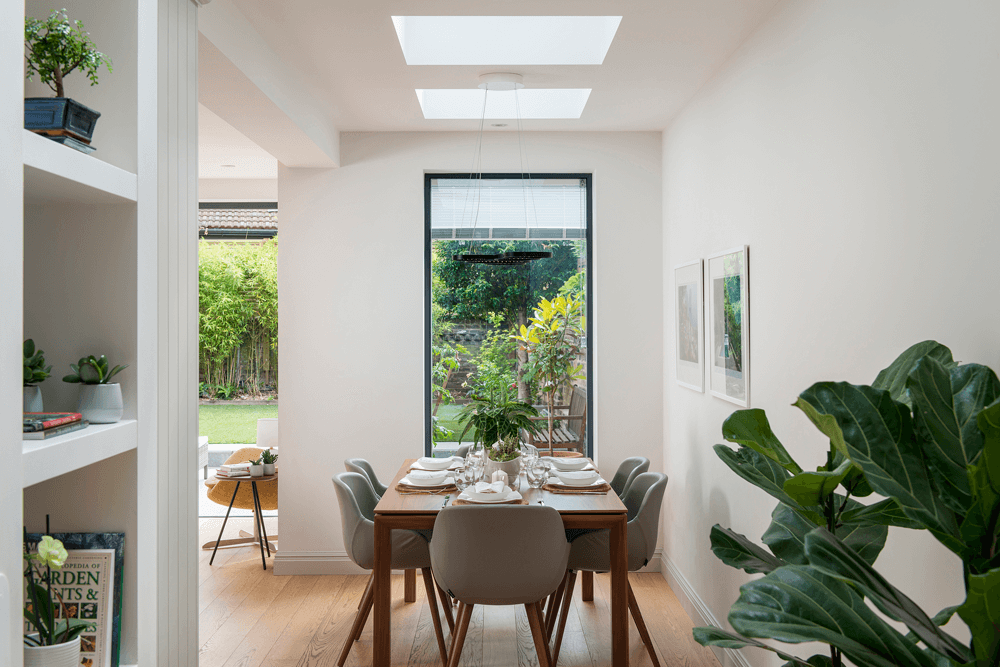 At 100% design, you could experience 'A Sense of Finland' curated by Finnish/English designer Hanna Laikola. Visitors surrounded themselves with sounds, sights, touch and the smells of Finland, one of the happiest countries in the world. Stunning furniture designs and products were also on show with a focus on sustainability, healthy living and wellbeing.
2. Curves
Inspired by the Art Deco movement, we are now edging towards softening our interiors, replacing harsh lines with circles, curves, scalloped edges and organic forms. This trend is forecast to become of importance over the next year as we yearn for our own comforting and peaceful sanctuary. Throughout London Design Festival, these softer forms were clear to see. One launch that stood out was a collection by London-based 2LG Studio and Floor Story. The stunning rug designs featured scalloped edges, curves, bright yellows and retro pastels, also a trend to look out for in the season ahead. Perhaps in response to the boxy, modern shapes and minimalist, clean lines, this playful trend combines Art Deco style a 70s colour palette, bold prints and traditional wood grains.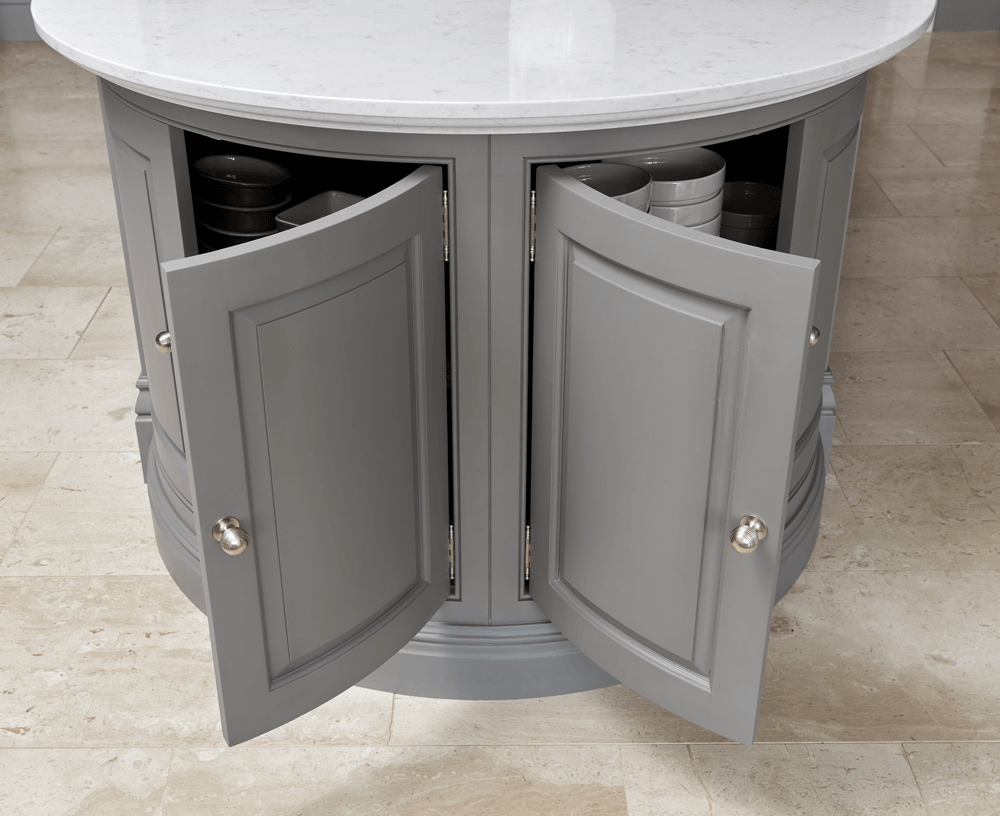 3. Statement lighting
There were many conversation starters at this year's London Design Festival, and Lee Broom's showroom was one of them. Transforming his London showroom once again, this time with an immersive Kaleidoscopia installation. This colossal optical illusion not only acted as a mind-bending art piece but showcased his futuristic lighting collection featuring sculptural and spherical forms.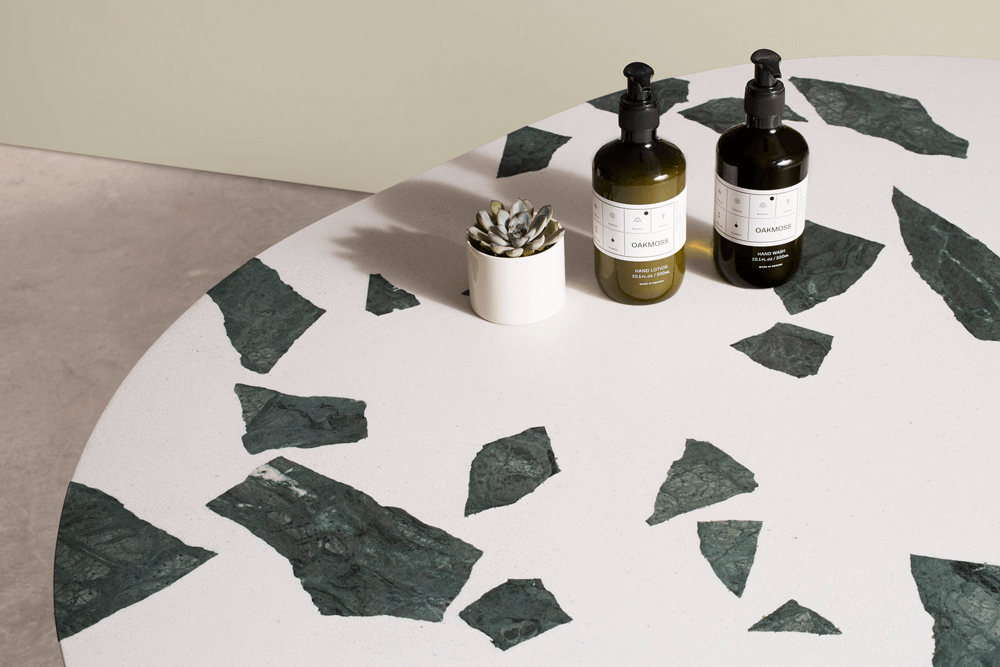 Altrock Furniture Designs. Photography by Maxwell Anderson
4. Terrazzo
Terrazzo is still around; however, this trend has gone to a larger scale with an even bigger focus on reclaimed materials. Scaled up terrazzo designs were seen from Altrock surfaces who combine recycled marble flour, recycled marble chips, and chunks of offcuts and broken pieces of beautiful marble slabs to create their stunning surfaces. This fantastic material can be used for wall coverings, statement pieces of furniture or tiles.
5. Brights are back
It was clear to see in this years London Design Festival that bright colours are back. Punchy colours were celebrated throughout the week from wall coverings, fabrics, furniture, accessories and of course Farrow & Ball's new collaboration with the Natural History Museum.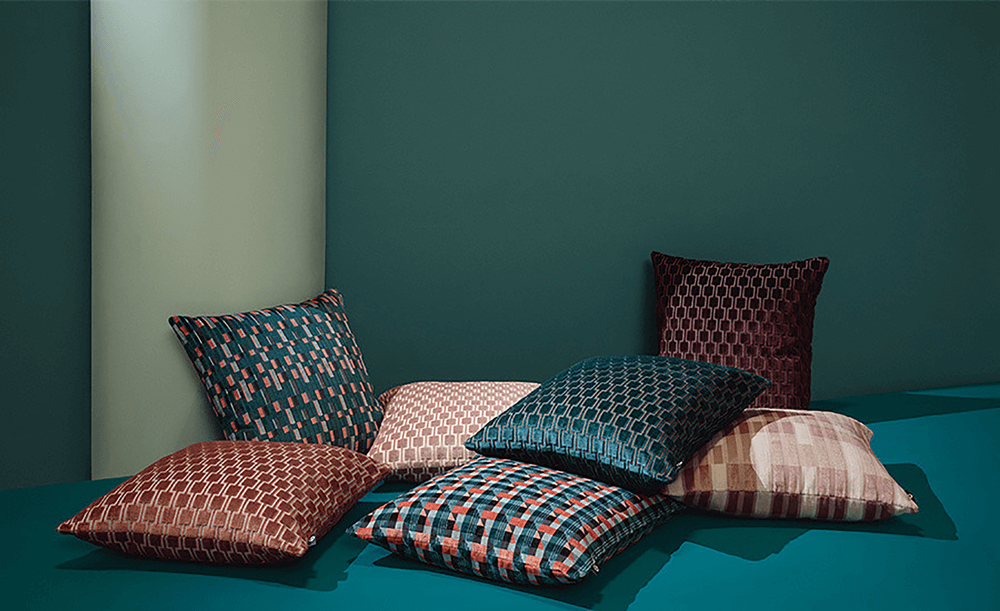 Underground Vol.ll by Kirkby Design
There were a few interior colour palettes that caught our eye. The first has an eclectic retro feel consisting of bold terracotta shades, burnt oranges, sumptuous tans, yellows, dark blues and rich greens. As the trend for sustainability and Biophilia design grows a palette of green hues, gentle neutrals and mustards were also spotted along with this years Dulux colour of the year' Tranquil Dawn'. Featuring a stunning pastel colour pallette Kirkby Designs Underground, Vol.ll really caught our eye at 100% Design. This stunning collection explores London Underground's original patterns from the 1930s to the present day. These iconic designs were reimagined by playing with texture, scale and a modern colour creating a stylish collection of luxury upholstery velvets.
Part of this year's celebration of colour Farrow & Ball launched their newest collaboration with the Natural History Museum. Drawn directly from the natural world, these sixteen colours truly bring the vibrancy and curiosity of nature into your home. Some of our favourite shades include Dutch Orange, inspired by the common marigold, Duck Green inspired by the neck of a Mallard duck and Ultramarine Blue taken from the upper side of the wings of small Blue Heath butterfly.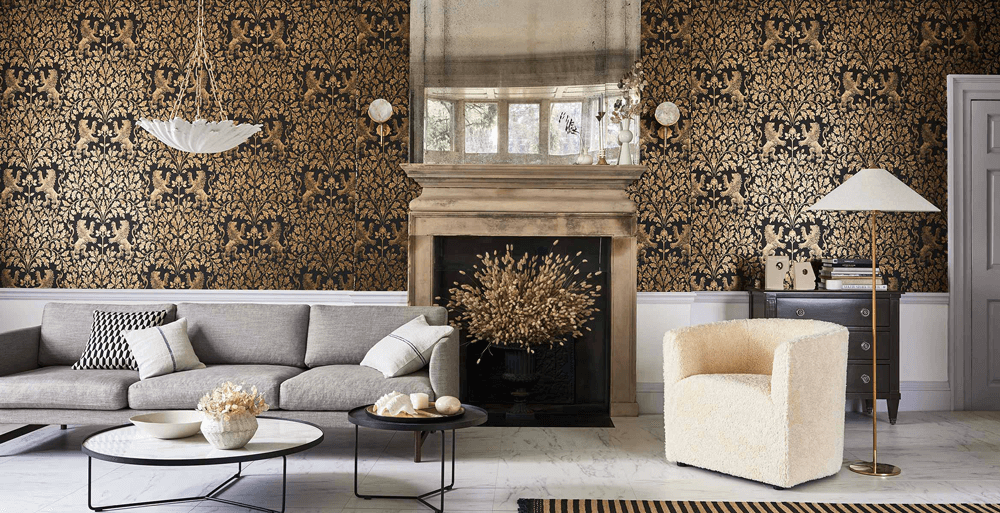 The Pearwood Collection by Cole & Son
6. Botanical prints
Florals had the spotlight at Focus/19. From Victorian-inspired floral wall coverings to lush, vibrant fabrics with oversized blooms. Two brands that shone through were Cole & Sons and Nina Campbell. Nina Campbell's new collection showcased a beautiful blend of greens and botanical prints, perfect for adding a bold feature to family rooms, kitchens and dining spaces. Cole & Son interpreted the trend by launching The Pearwood Collection, which pays homage to their inspiring block printing archive. The timeless designs feature bold florals in vibrant colours, opulent peacock prints in jewel tones and intricate geometric trellis prints that can be used with other designs from The Pearwood Collection.
For more interior inspiration and trends follow the link to our Pinterest profile today.