Planning a new kitchen extension is one of the most exciting home improvements you can undertake. However, it's a big commitment, so before you start knocking down walls or digging the footings for a brand new extension, we've put together a few handy pointers.
Think About What You Want Your New Kitchen to Do and How It Could Look
Consider creating a multifunctional hub at the heart of your home where you can relax, cook, entertain and catch up with loved ones. Plan where your kitchen essentials will sit and where your windows will be. For example, arrange seating and dining areas to face the best view of the garden and, if you like to chat while you prepare dinner, think about having your hob on your kitchen island so that you're part of the action.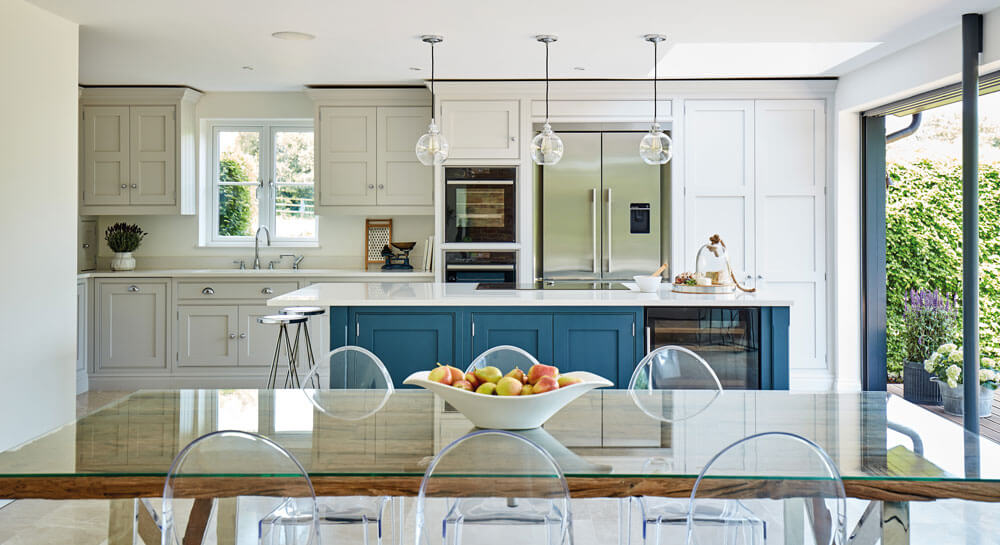 Preparation Is Key
A good idea is to write a list of all the features that you want in your new kitchen. Popular choices include:
• An Island – do you want appliances, storage or a breakfast bar to be part of the design?
• Dining/ living area – would you like to create a zone for eating and a zone for relaxing and watching TV within your new kitchen extension?
• Walk-in pantry – keep all your everyday groceries and culinary essentials close to hand.
• Washing machine with a dryer – do you want a separate area for your laundry?
• Outdoor dining – if you have bi-fold doors that open onto your garden, is there scope to create an indoor/ outdoor dining experience?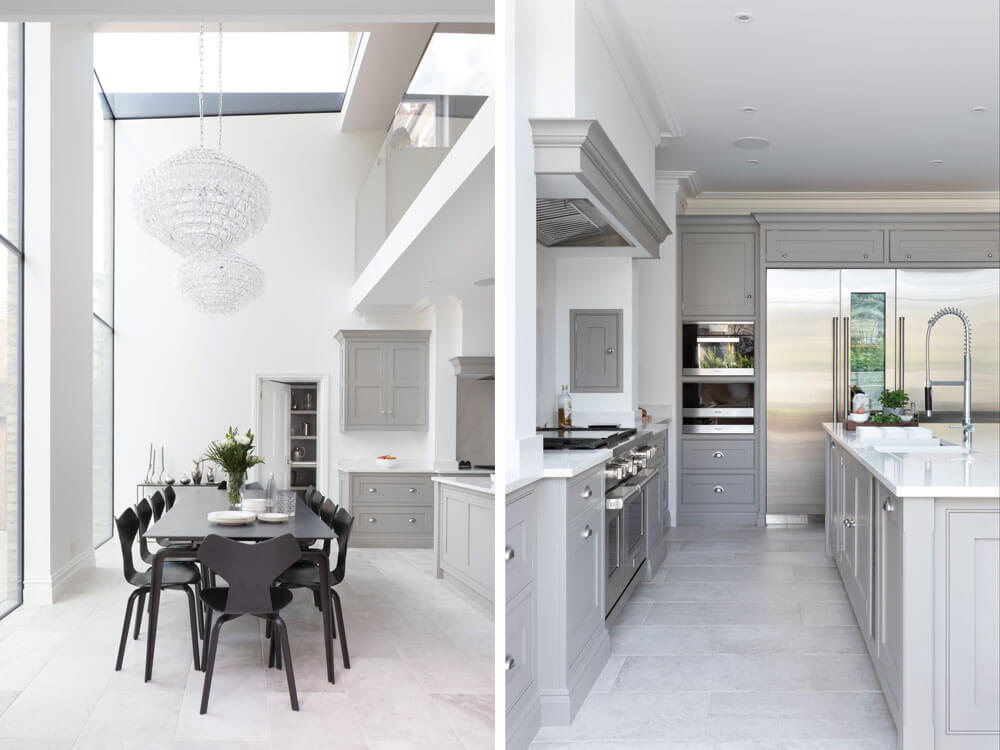 Our helpful kitchen designers will help you to plan your kitchen layout – especially where essential items such as the oven or hob should be placed. Every family and every home is different, so they will look at your space and discuss your ambitions to work out where everything should be positioned. For example, how you use your kitchen every day will influence the type of storage you need. Equally, the 'golden' triangle of sink, oven and fridge will be considered because easy access between these three will influence how efficient your kitchen will be as a working space.
Don't forget any structural changes will need planning permission so check with a builder before you start anything.
Figure Out Your Budget
Prices vary greatly and will depend on your space, location and ultimately what you want. If you are hiring trades, you'll need to budget for building work, painting and tiling, flooring, plumbing, electrics and the kitchen itself.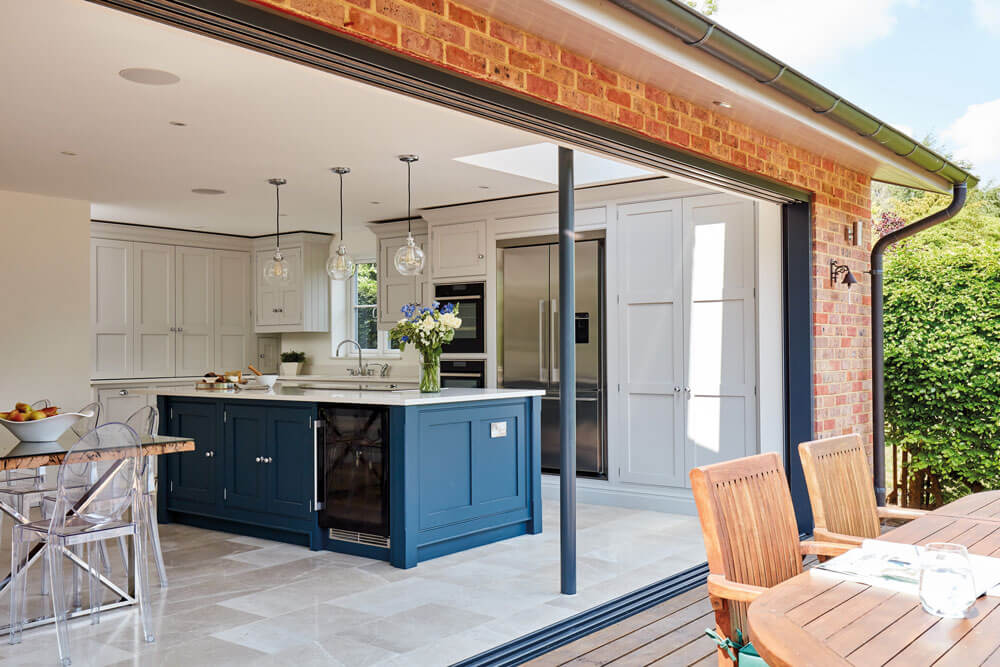 Design Your Kitchen First
Because each of our new kitchens is beautifully crafted for a millimetre perfect fit, our surveyors carry out a meticulous series of measurements that leave nothing to chance. Even the tightest of corners and tricky alcoves can house clever cabinetry leaving no space wasted. Having your kitchen designed on paper before you start building means you can explore numerous layouts. You can also say where you want electricity and water supplies to be.
Where Will Your Kitchen Go?
Will you opt for a rear extension, side elevation, orangery or knock through walls into a garage? If your garden is big enough then a rear extension has the potential to be almost anything you want it to be. How much space you need will guide whether you go for a full rear extension across the whole width of your house or one that just extends from an existing kitchen space.

Kitchen Extensions by David Salisbury
If you prefer something light and open, a conservatory or orangery style space could be a good choice – especially if you can take advantage of beautiful views. An orangery is an ideal space in which to relax and unwind over coffee or a lazy breakfast, whatever the weather. You'd also benefit from high, open ceilings and generous proportions. If you're thinking about an orangery as part of your extension, don't forget the practicalities such as heating and cooling as well as flooring and furniture. Extending the footprint of your home in this way can add considerable value to your property as it brings numerous lifestyle options as well as increased living space.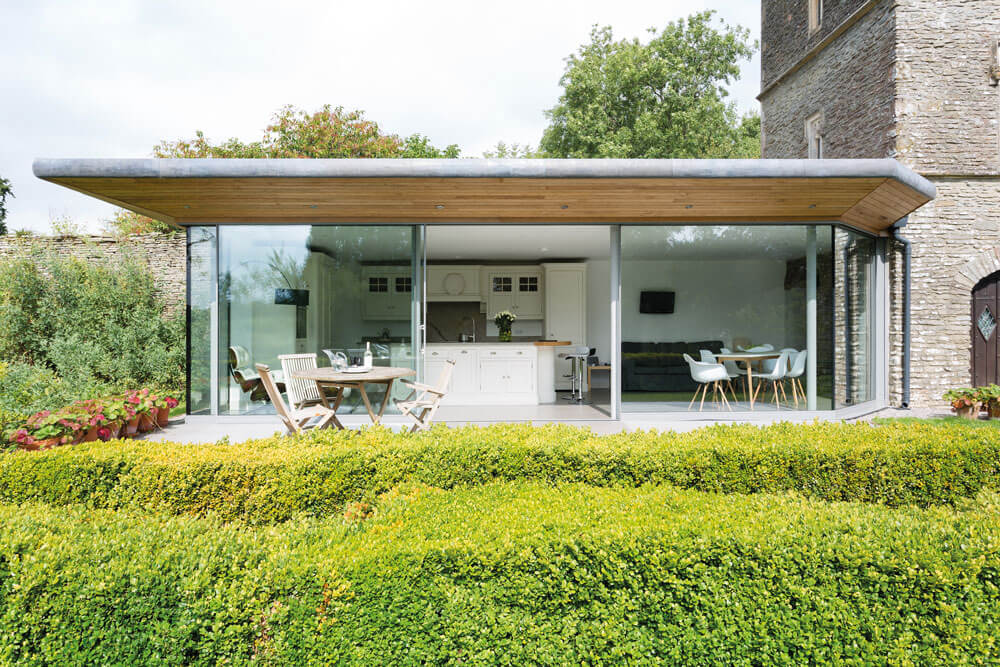 Original Features Give Your Kitchen Personality
As the focal point of your home, the kitchen is a great place to showcase your taste and personality. If you live in an industrial warehouse conversion, a Victorian terrace or a barn conversion original details can be turned into fabulous features. It may seem like a challenge, but a chimney breast, sloping ceilings, alcoves or large windows can become assets and enhance the individuality of your space. Our designers can help you to include – and even improve – original fixtures in a way that will maximise your space and help you to create defined zones in your new kitchen.
Need more ideas? Our tailored design service will take your project from concept to completion, and every Tom Howley kitchen is finished to the highest possible standard. For more information, call into your nearest showroom or request a brochure.