Brighten up the weekend, and make the most of delicious summer seasonal ingredients with this irresistible, warming Pan Fried Coley with Jersey Royals and Cockles.
We partner with some of the leading appliance manufacturers to bring only the highest standard to our client's homes. Using the Miele steam oven this delicious recipe is cooked to perfection in minimal time with little to no mess.
Here's how you can cook this beautiful recipe yourself: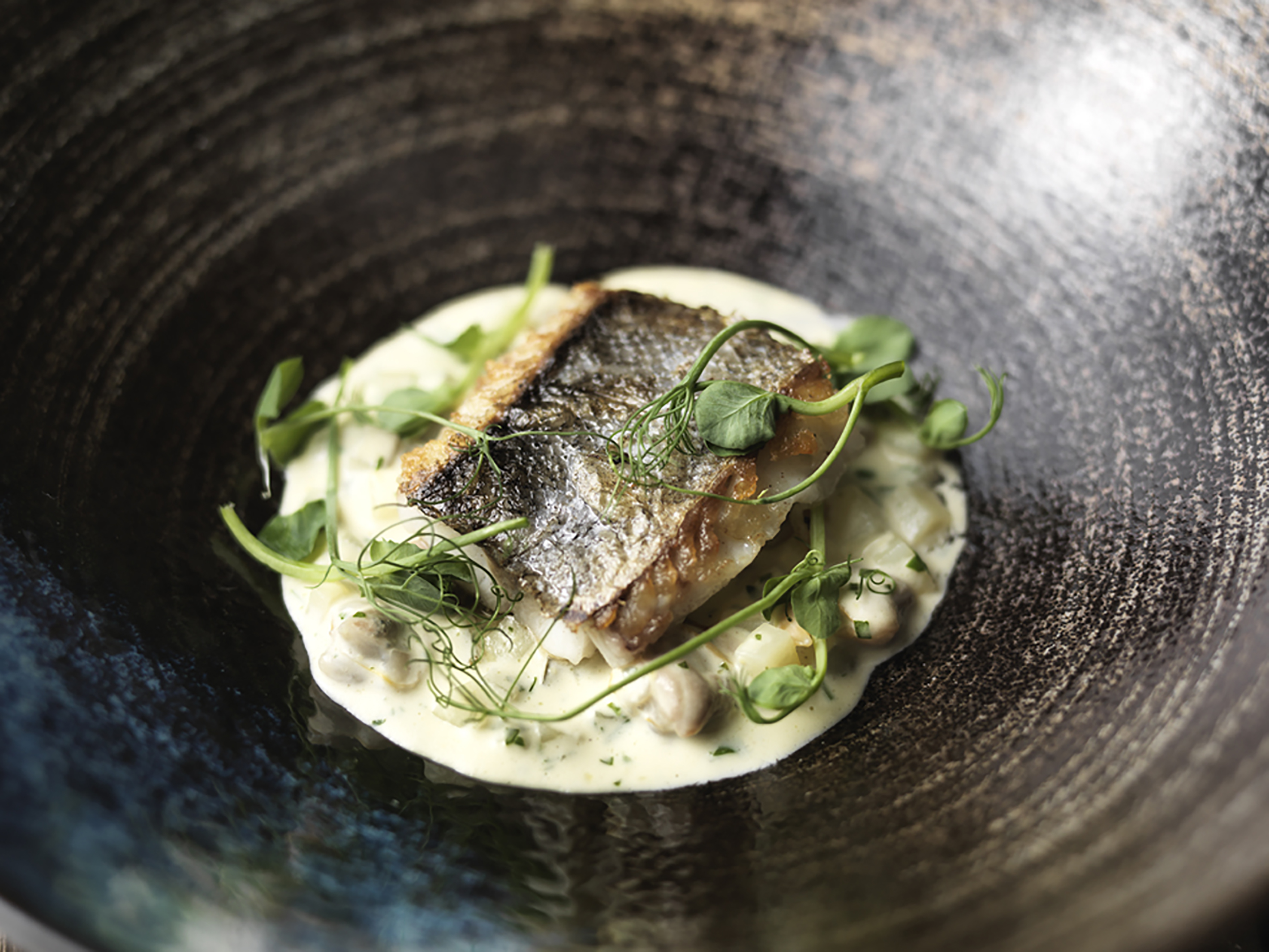 Ingredients
4 coley fillets, cleaned
24 cockles
100g Jersey Royals, cubed
200ml light fish stock
200ml double cream
1 tbsp gherkins, very finely sliced
1 tbsp parsley, very finely chopped
Method
Place the Jersey Royals on a perforated steam container and cook in the Miele steam oven at 100°C for 10 minutes.
When ready, add the cockles on another perforated steam container and steam alongside the potatoes for 2 minutes on 90°C. Remove the cockles from their shells and set aside.
Pour the fish stock into a saucepan and over a moderate heat, simmer gently to reduce by about half. Add the double cream, Jersey Royals and cockles and keep warm.
In the meantime, heat a large frying pan over a medium high heat and and pan fry the coley for 4 – 5 minutes, adding a little butter and lemon juice at the end and basting the fish regularly.
Add the gherkins and parsley to the sauce, check the seasoning and serve with the fish.
This recipe is created by Miele. To see more recipes by Miele click here.
Featured Miele Appliances:
Miele DGGL 1 Perforated Container
Miele DGC 6400 Steam Combination Oven
Miele KM 6629 TempControl Induction Hob