Do you know we have 16 stunning Tom Howley showrooms across the UK?
From Edinburgh to Alderley Edge, Bristol to Beaconsfield and Cambridge to Tunbridge Wells, whether you want a quiet browse alone to explore our beautiful designs, or you have a specific project in mind, our teams will ensure you're taken care of. Our showrooms are open seven days a week with expert designers on hand to discuss your project, no matter what stage your project is at.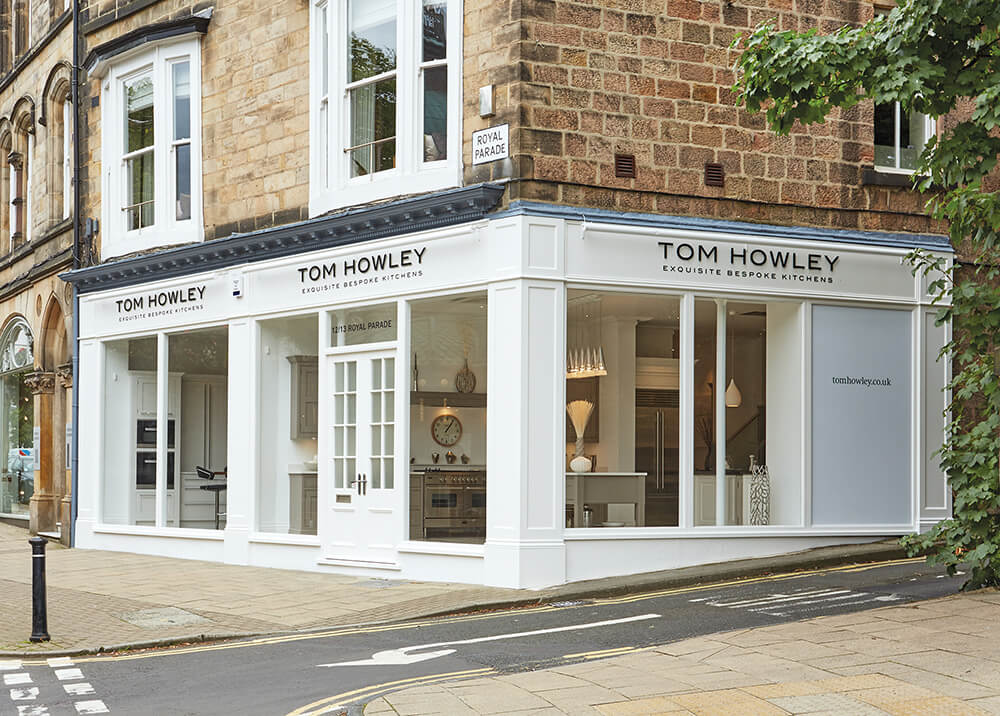 Each Tom Howley showroom captures your imagination, from our new Cheltenham showroom showcasing the stylish Kavanagh design, a showroom in Brentwood that houses an incredible statement kitchen island, to our Wigmore Street showroom that will always impress with a classic Hartford shaker design.
Our showrooms offer the perfect opportunity to experience the quality craftsmanship and expert design skills that go into each and every kitchen. You can view our impressive displays as well as a collection of samples at all sixteen showrooms. Browse all of our inspirational paint colours and finishes, carefully selected timbers, hinges, custom-made handles and work surface samples sourced from the finest producers of high quality natural and man-made materials.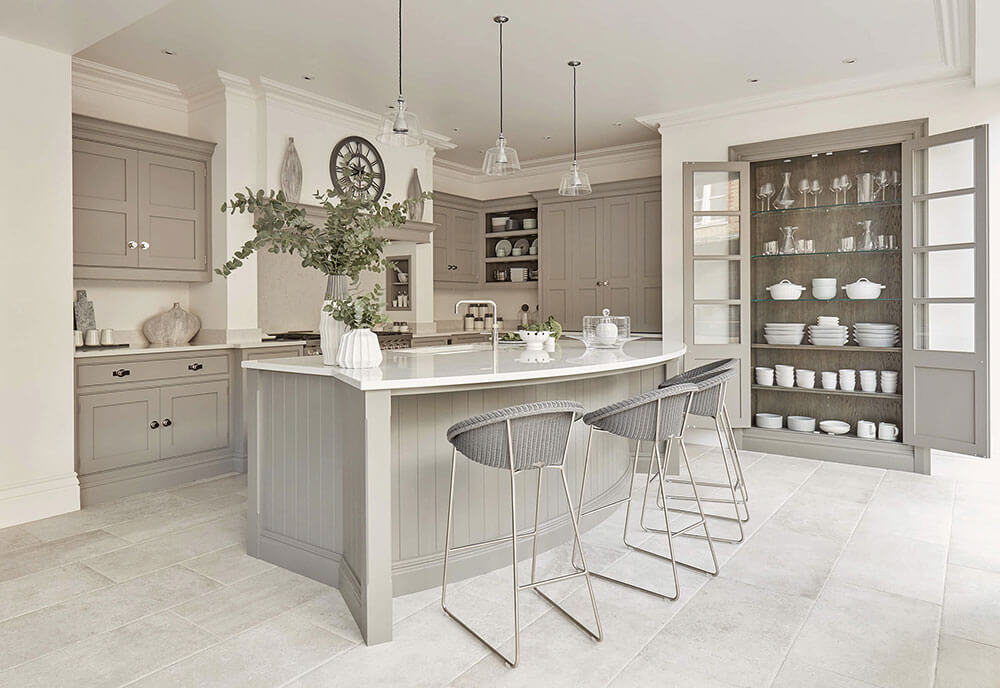 Above – Tom Howley Hartford cabinetry painted in Lovage and kitchen island painted in Marjoram.
After you've had a look around one of our showrooms, our experts will offer you the chance to sit down and enjoy a fresh drink, running through each of the Tom Howley collections in detail highlighting beautiful features such as the pantry cabinets, ingeniously concealed storage and cutting-edge appliances.
We don't believe in taking shortcuts when it comes to your Tom Howley experience, so once we have run through your initial ideas the next stage will be to bring your plans to life through a visual presentation and 3D walkthrough.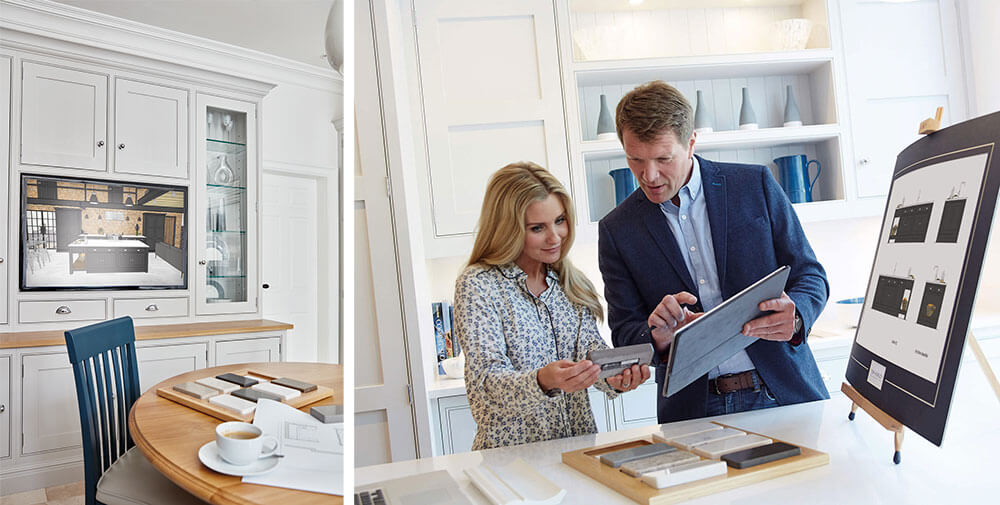 Our sixteen showrooms are nationwide, so you're never too far away from starting your dream kitchen journey. From offering inspiration to the initial design stages and aftercare, our dedicated showroom staff and designers will be with you every step of the way. Wherever you live, you will always receive an uncompromising level of service from all of our Tom Howley showrooms.
You can find our Tom Howley showrooms in Alderley Edge, Altrincham, Beaconsfield, Brentwood, Bristol, Cambridge, Chelsea, Cheltenham, Edinburgh, Esher, Guildford, Harrogate, Islington, Leamington Spa, Tunbridge Wells, Wigmore Street, London and Winchester – coming late 2019.
If you can't make it to a showroom, don't worry, one of our expert Tom Howley designers would be happy to visit you at home. To request a design visit click here.