No trip into the heart of London would be complete without a visit to our Tom Howley Wigmore Street showroom – situated just a short walk from the hustle and bustle of Oxford Street. Whether you are renovating your home or updating your kitchen, a leisurely browse through our inspirational collections will give you plenty of food for thought.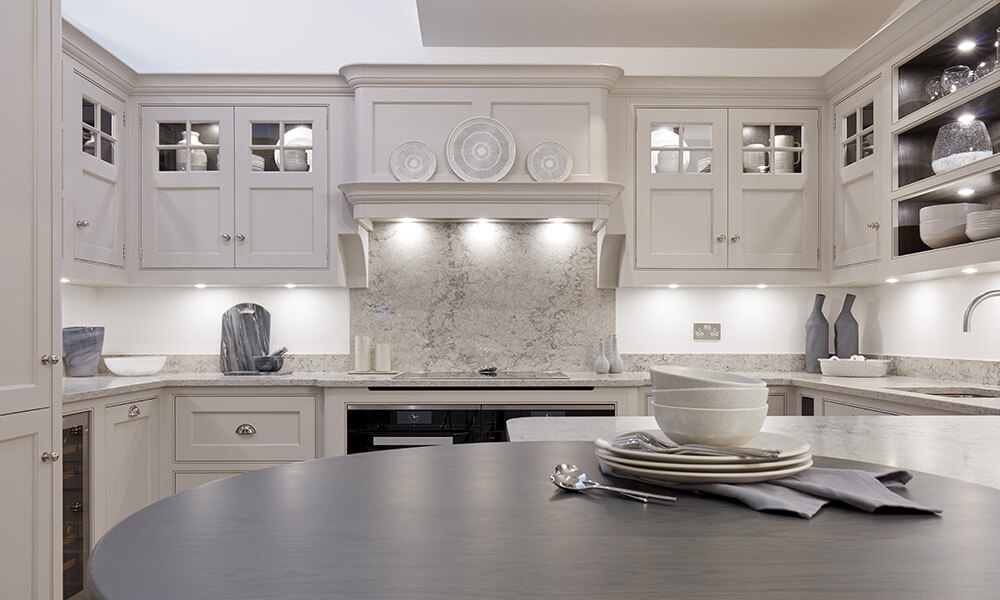 Ideas like These Help Our Showroom Stand out from the Rest
The beauty of our kitchens lies in their bespoke configurations. Each design handcrafted to fit your home and personal taste. Our light grey Summerville kitchen brings traditional design into the modern age. Sat towards the back of our showroom the curvaceous hand-painted cabinetry has been carefully crafted to give an impression of lightness and illusion of space. High quality materials and a precision fit are essential to achieving effortless elegance and style.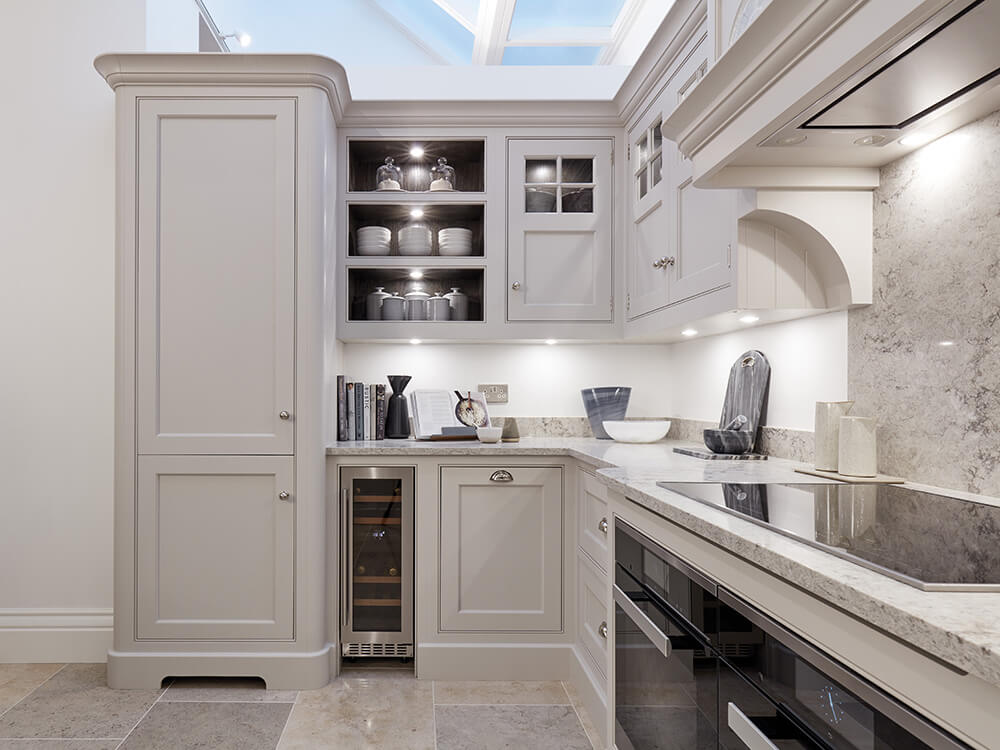 Hand-painted Shaker Kitchen
Our Wigmore Street showroom also features our stunning shaker kitchen hand-painted in Moonstone and our impressive dark green Kavanagh design painted in our stylish new colour Avocado. Designed to be different, and built by hand using only the finest materials, this kitchen can be made to suit your exact requirements; from the bespoke cabinetry and sleek work surfaces to our exclusive selection of paint colours. The choice is yours.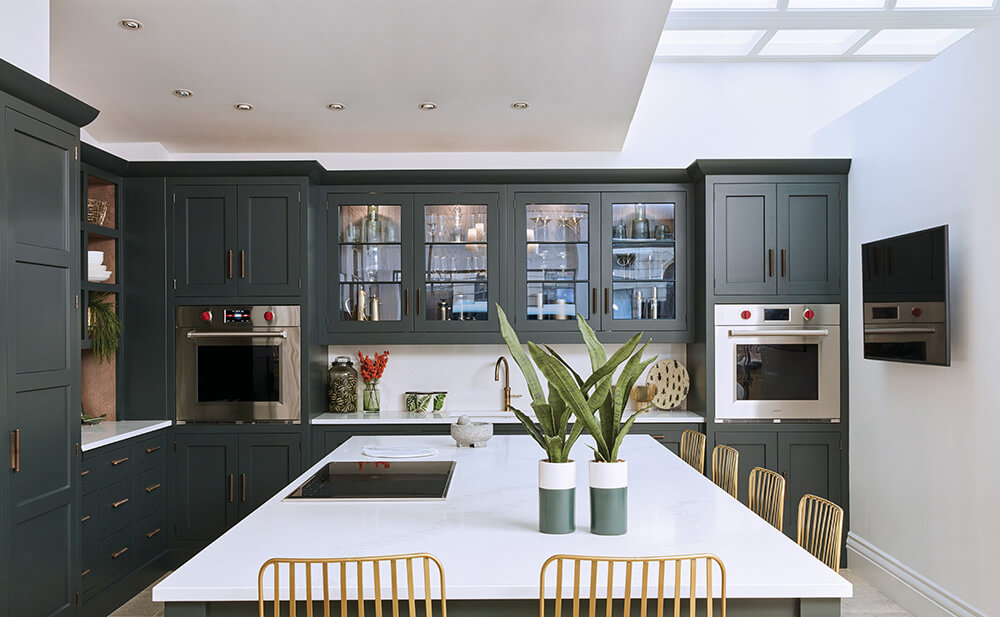 Working in Wigmore Street is a real pleasure as it is such a popular destination with anyone embarking on a renovation project – it's always a privilege to help people create their dream homes.

Showroom manager, Victoria.
Sights to Visit
Once you've familiarised yourself with our beautiful bespoke kitchens, why not explore the many exciting places around Wigmore Street. One of our favourite haunts for dinner is the Chiltern Firehouse, just a 10-minute stroll away from the showroom. A former fire station, this gothic building has been transformed into a luxury hotel restaurant. It's become well-known as a celebrity hang-out; the reason for this might be down to its delicious American-inspired food.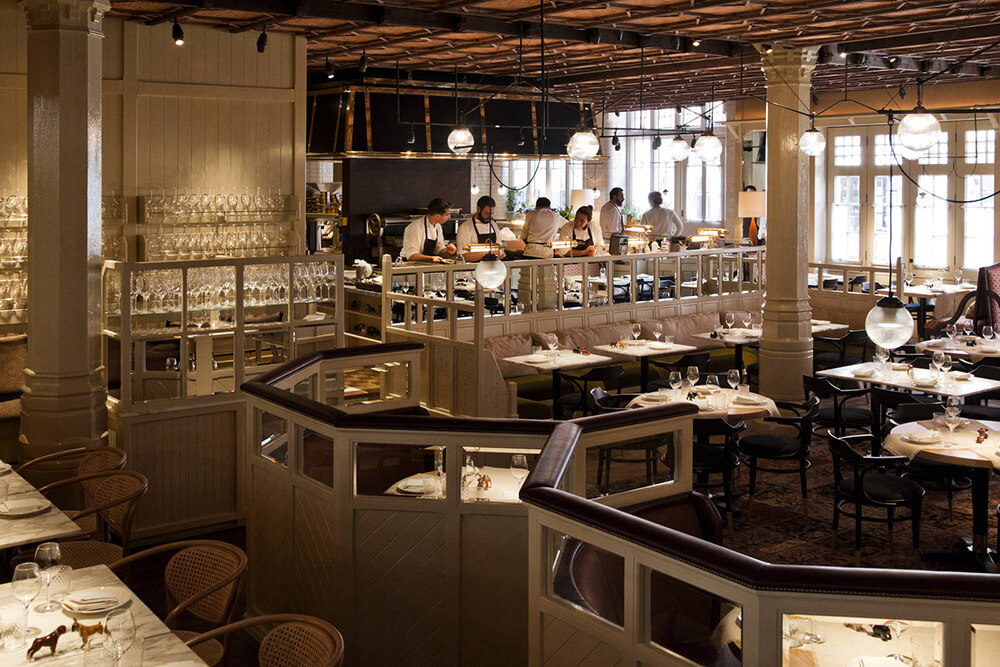 Perfect for Music and Art lovers
With the Wallace Collection also a short walk away in Manchester Square's Hartford House, and the delightful chamber music at Wigmore Hall, our showroom is an ideal stop-off for music and art lovers. A great destination if you're enjoying a cultural visit to the area.
Shopping on Oxford Street
Visitors to London from all over the world can be found enjoying the alluring shops and boutiques on Oxford Street. Home of the flagship stores of many retail brands, there's shopping inspiration for all tastes in this fashion lover's paradise.
Les 110 de Taillevent London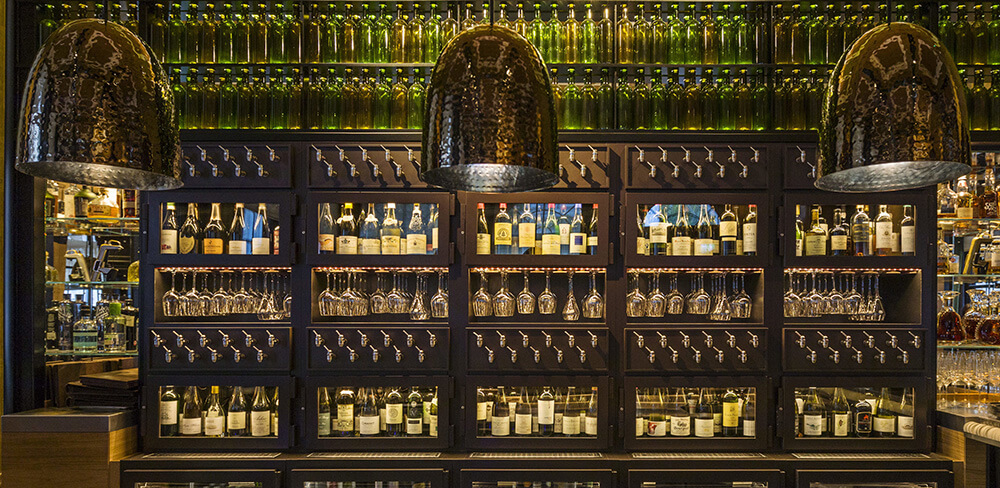 If you want to treat yourself to a glass of fine wine after visiting our showroom, you'll be spoiled for choice at Les 110 de Taillevent, just across the road. A classic French brasserie, as its name suggests, it boasts a staggering 110 wines all available by the glass.
If you'd like to explore our inspiring kitchen designs or speak to our expert designers visit one of our showrooms today. You can find our Wigmore Street showroom at 3 Wigmore Street, London, W1U 1PB. Open Monday – Saturday 10am-6pm and Sunday 11am – 3pm.