Whether it's at the heart of a Victorian villa, a city apartment or a cosy cottage, modern homeowners are still falling in love with the classic country style kitchen.
Over the past few years, there's been a shift towards using natural materials in interior design. Rustic style kitchens with free-standing islands, chunky butcher's blocks and bespoke shelving that puts utensils on display are becoming popular statements of style. The country style kitchen with its traditional craftsmanship is no longer confined to the farmhouse; you now find this desirable homely aesthetic moving into modern spaces.
We believe that this is because there's a growing appreciation for the handcrafted nature of wooden kitchen furniture and for the time-honoured carpentry skills that create it. The quality, performance and longevity of a hand-built design are also essential factors to consider when investing in a kitchen. Our Summerville collection combines these benefits in a classic country style kitchen that can be adapted to suit the lifestyle, personal taste and practical needs of every homeowner.
Classic, Sophisticated, Understated. Explore Our Latest Summerville Kitchen.
Modern Country Style Kitchen Design
We understand that no two kitchen spaces are the same, which is why we are able to see design opportunities in awkward layouts, sloping ceilings and architectural features such as recesses or large windows. A successful kitchen design will include all of the essentials and extras that beautifully fit the space you have and the way you use your kitchen every day.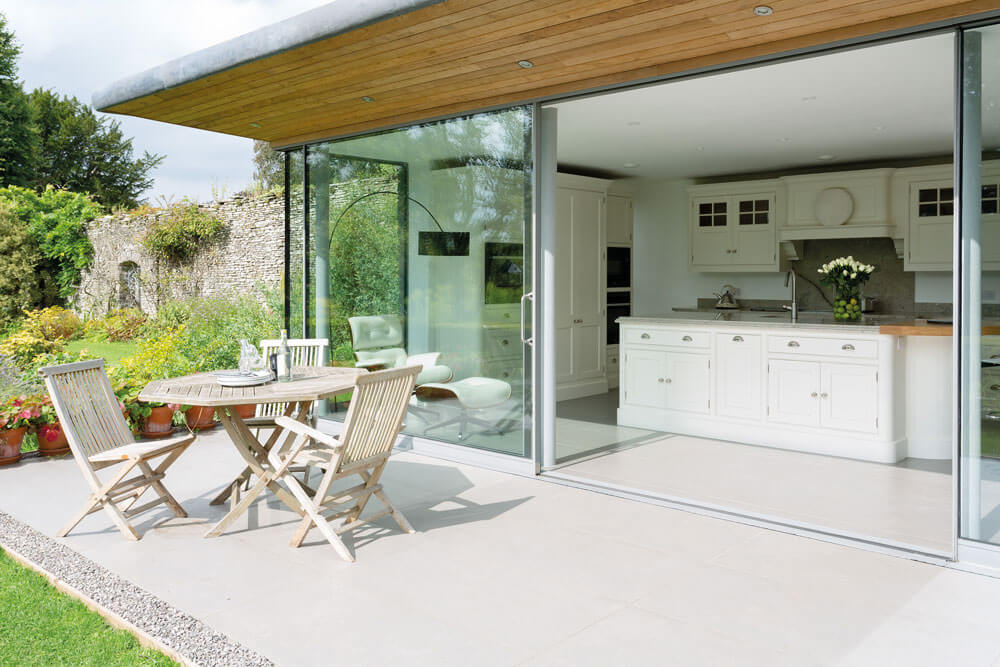 Our Modern Take on the Country Style Kitchen
The Summerville collection is our modern take on the country style kitchen. It combines traditional beauty and high quality with functionality on every level.
True to the philosophy of a country style kitchen, Tom Howley cabinetry is in-frame, rather than the lay-on style. Designs are simple, balanced and symmetrical with a classical English feel to ensure that the style will endure for many years and become an integral part of the character of the home.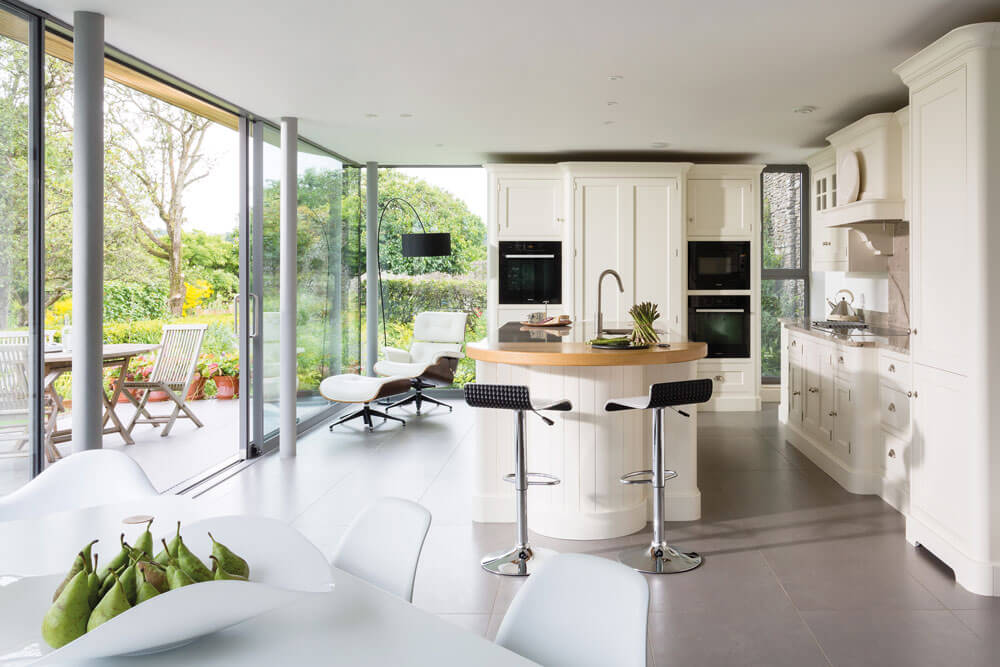 The Summerville collection is grounded in a sophisticated, understated design with contemporary twists. The curved edges of the pillars and worktops provide smooth finesse, free of sharp edges. It's a traditional kitchen inspired by Shaker design but with beautiful curves that softens the overall look. Subtle detailing in the woodwork creates extraordinary features like the delicate glazing bars in the upper cabinets – touches of elegance that transform your kitchen into a beautiful style statement.
Timeless Colour Choices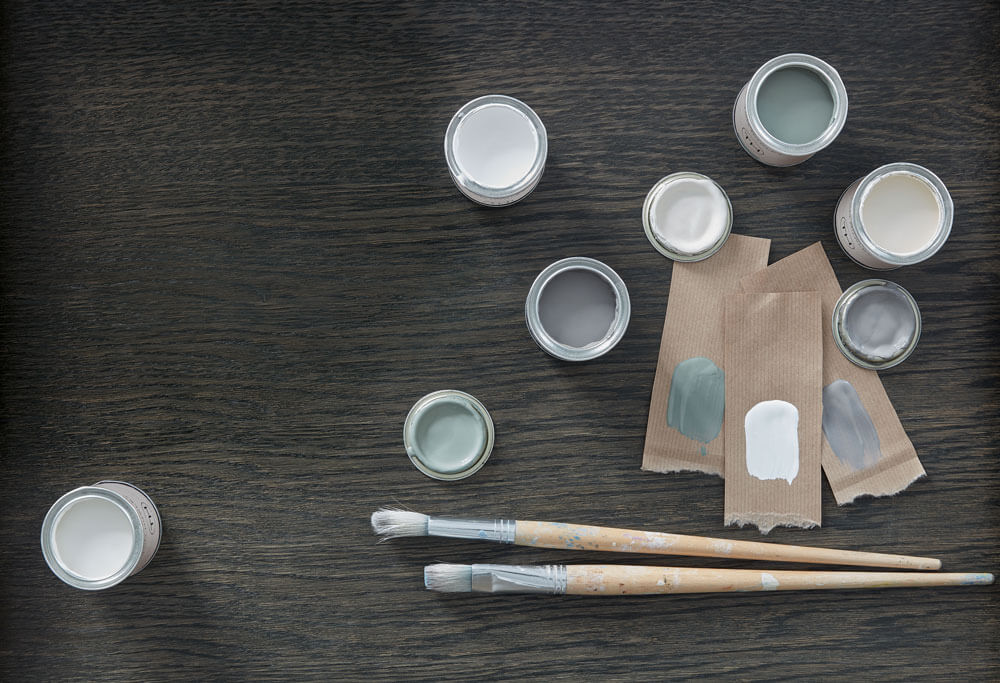 To make every kitchen unique, each one is hand-painted. Our Summerville kitchen may be timeless in design, however, painted in a dark blue such as Lithadora or Chicory, a dark warm grey, it can soon be brought into the 21st century. If you want to stick to a muted scheme, then we have a stunning palette of light neutral colours that will never go out of style. Tansy, Sorrel or Orchid are all perfect shades for a classic country kitchen look.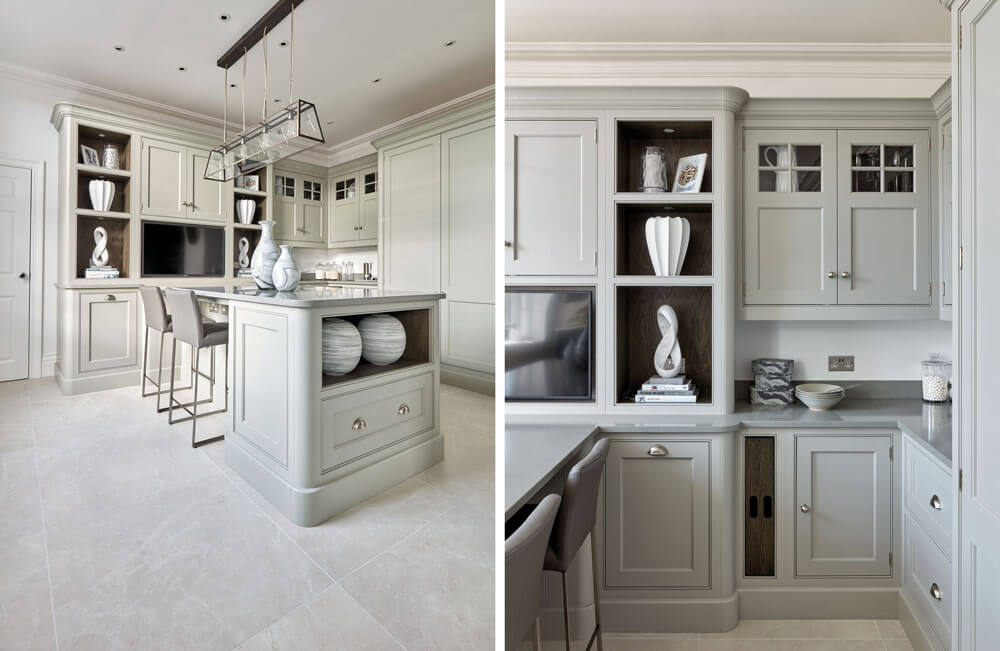 Modern Country Style Kitchen Design
The country style kitchen works incredibly well in any property and can become a focal point for family life. A stunning expression of taste, we firmly believe that country style shouldn't be kept in one type of property.
Explore our latest Summerville design in our Cheltenham showroom or find your nearest showroom here. To see all of our stunning kitchen designs request a free brochure today.