A statement kitchen can look even more inviting with the correct lights. While you want your lighting to complement the interior design of your kitchen, we have some useful tips to help you choose, place and install your feature, accent and ambient pendant lighting.
Choose the features you want to highlight
Pendant lighting is a classic and popular choice for high-end kitchens and looks stunning over an island. Have fun with different shapes and shades but if you're mixing it up, stick to a theme or a core tone so that everything hangs together visually. Pendant lighting can draw the eye to an impressive dining room table or a social, seating area. However, avoid placing your accent lighting in places you don't want to draw attention to such as sinks or preparation areas.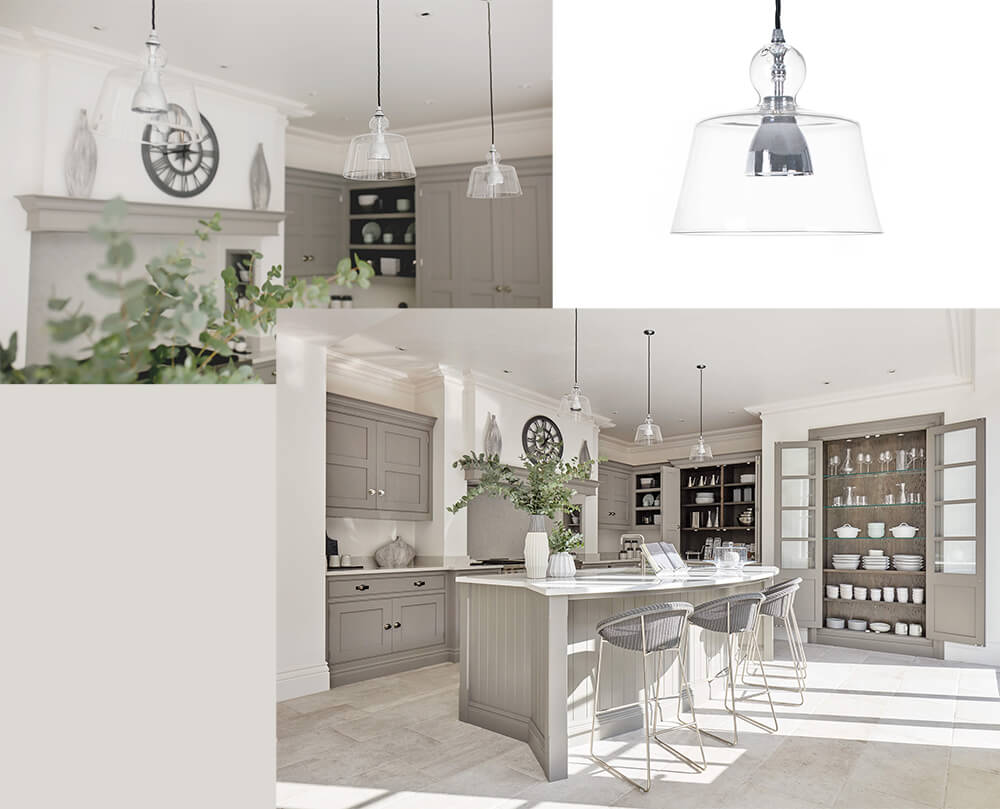 Jim Lawrence Lovell Glass Pendant lights in Nickel
Many kitchens have open shelving where you can display copperware or crockery, plants or works of art. Consider ambient lighting built into shelves that could give your pieces a wonderful glow after dark and complement the light from your pendants.
Task lighting is ideally suited to the areas where you need to see clearly such as when you're preparing food or need to read recipes or cooking instructions. Good, strategically placed pendant lighting that can be operated independently to your main feature lighting is great here.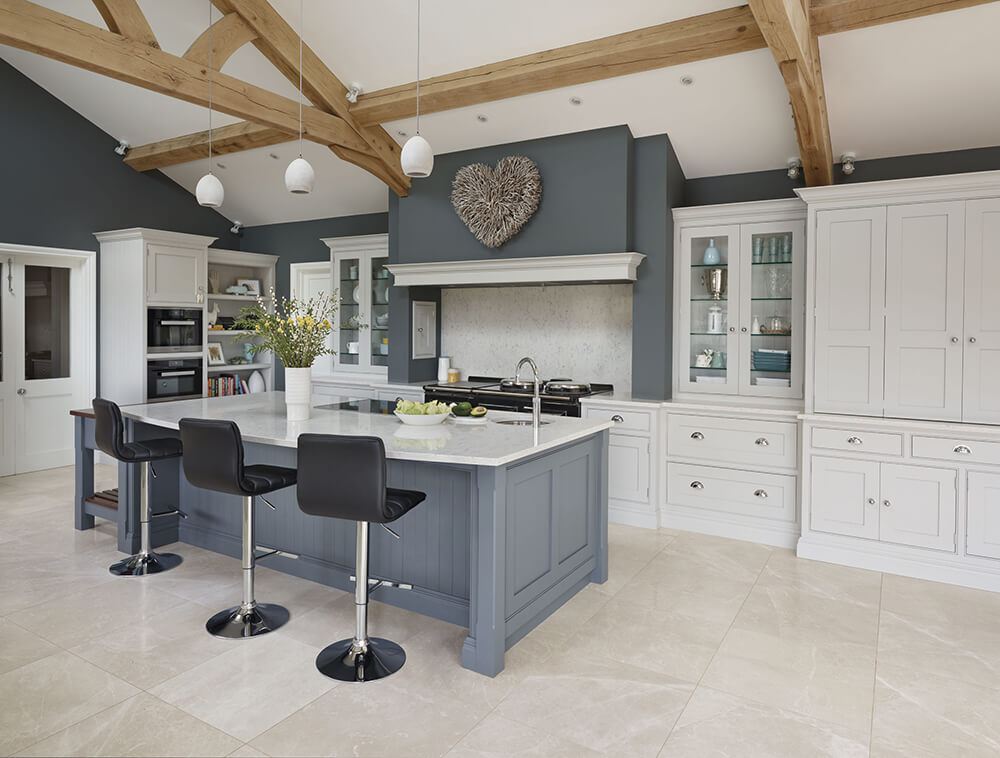 Intalite Big White Soprana Solid Concrete pendant lights
How to hang pendant lighting over an island
If you opt for pendants as a feature or task lighting there are plenty of styles to choose from. However there are a couple of practical rules to consider.
Sets of three work really well together and ensure that the full length of the island can be illuminated.
Pendants should hang 12-20 inches below an 8-foot ceiling. For each additional foot of ceiling height, add 3 inches. For example, for a 9-foot ceiling, the pendant should hang 15-23 inches below.
Keep the pendants an equal distance apart from each other to promote a sense of symmetry. Also, keep each end pendant about 6 inches inside the edge of the island.
You don't want pendant lighting to hang too low. You need to ensure adequate clearance above taps, or for clearance purposes if you use your island for dining. It's also important if you use pendant lighting as task lighting to make sure it's at a practical height so that you can use the space efficiently without banging into it.
If you have a stunning view from a window or you enjoy social gatherings in your kitchen, make sure pendant lighting doesn't hang so low that it blocks any views – you don't want to spend your dinner party talking to an attractive lampshade!
Consider dimmers and switches that allow you to brighten or dim the lights to create the right ambience for the occasion.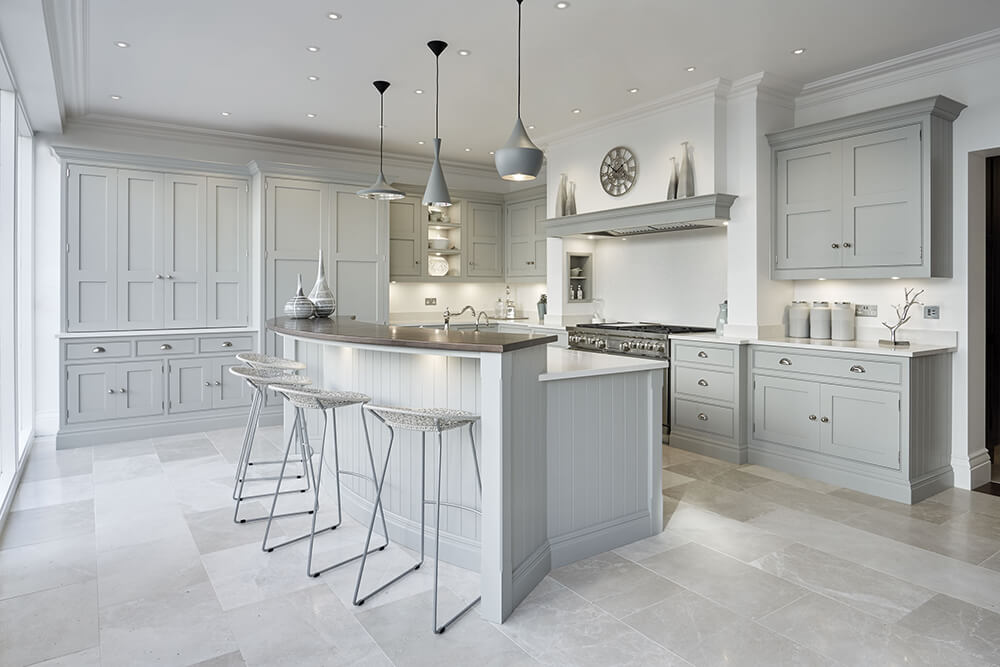 Beat Wide Pendant lights by Tom Dixon
If you choose pendant lighting as the focal feature, then complementing it with lights built into the kickboards of your wall units give a gentle glow across the floor, making the cabinetry look like it's floating. So whether you're looking to update your décor or to illuminate a specific area, great lighting can transform the look, feel and mood of every part of your kitchen.
Follow the link to be inspired by a fantastic range of kitchen lighting on our Pinterest profile.