Bringing together architects, homeowners, builders and interior designers; with 12 million and counting images of extraordinary homes and exteriors, featuring pages full of useful guides and articles, Houzz really is the perfect place to begin a project.
The founders of this brilliant platform are husband and wife Adi Tatarko and Alon Cohen. When designing their new home in Silicon Valley they found it increasingly difficult to pull together ideas they had in their head. Confused by the expert jargon and the pressure of leasing with industry professionals, they eventually pulled together the technology to design the app, Houzz in 2009. A synergy of professional advice, inspiring imagery and dedicated guides to help make the process of designing a home simpler and fun for both sides.
For us at Tom Howley it's the perfect digital space to display our most loved client projects and kitchen ranges in situ. It gives us the chance to show how colours can combine to create beautiful environments, how lighting is used to enhance stunning details or how sleek stone flooring is lay to brighten the smallest of Rooms.
One of the top 10 Houzz saved images with over 360,000 saves is our Tom Howley Contemporary Shaker Kitchen.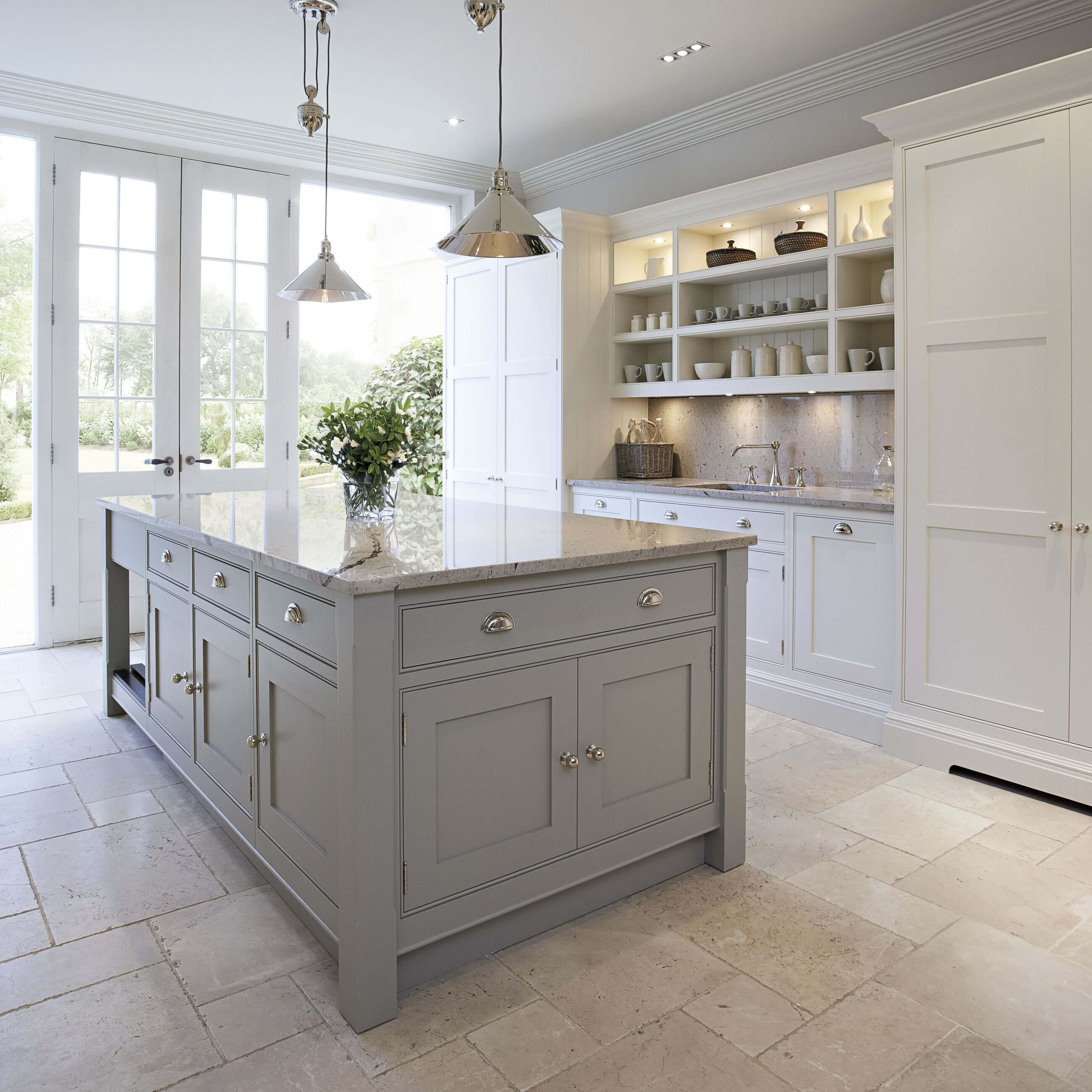 Our Alderly Edge Contemporary Shaker Kitchen really gets people talking. Along with a staggering amount of saves the most popular question asked is, "what paint colour did you use for the cabinets?" Whether you're in the middle of a home renovation, wanting ideas to freshen home décor, an aspiring homeowner or just seeking a little professional advice we highly recommend this platform.

Discover our Tom Howley Houzz profile to plan your own dream kitchen.