Tom Howley Cambridge Showroom
A Tom Howley showroom offers the perfect opportunity to experience the quality craftsmanship and expert design skills that go into each and every bespoke kitchen. Our Cambridge showroom is no exception. Situated in the heart of the city this considered space full of our exquisite kitchens, including our Kavanagh and Hartford designs. Full of history, beautiful architecture and home to the world-famous Cambridge University, this academic city truly is an exciting place to have a Tom Howley showroom.
When visiting a Tom Howley showroom, you can view our impressive displays as well as a collection of samples. Browse all of our inspirational paint colours and finishes, carefully selected timbers, hinges, custom-made handles and work surface samples sourced from the finest producers of high quality natural and man-made materials.
Our experts will offer you the chance to sit down and enjoy a drink before running through each of the Tom Howley collections in detail. Highlighting beautiful features such as the pantry cabinets, ingeniously concealed storage and state-of-the-art appliances. There are a number of designs to explore in our Cambridge showroom. Our Hartford and Kavanagh kitchens are just two stunning examples.
Our Grey Painted Hartford Kitchen
The original shaker style inspires this beautiful Hartford design situated at the front of the showroom. Its updated traditional style places emphasis on hearth and home with solid, comfortable furniture designed to bring people together. The focal point of the kitchen is its striking island with a sweeping design, allowing plenty of space to prepare meals and sit guests in style.
The soft neutral hues of Lovage and Marjoram are specially selected to blend beautifully with its surroundings, creating a relaxed and inviting environment for cooking and entertaining. The main run of units includes an impressive Wolf Dual Fuel Range Cooker as the focal point. The fluid cabinetry creates ample storage and symmetry with shaker-style doors giving the kitchen the wow factor everyone desires.
Cosy Kavanagh Kitchen
Functional, stylish and welcoming our Kavanagh kitchen is designed to appeal to those who love to cook and entertain while showcasing their impeccably good taste. The stunningly simplistic raw, exposed brickwork as a backdrop gives the Kavanagh an edgy, industrial feel while the modern nightshade paint finish and carefully considered lighting creates a warm, inviting atmosphere. To finish the cabinetry, burnished brass wire scroll handles were used to complement the style of the kitchen beautifully.
Tom Howley Guide to Cambridge
Cambridge offers a vast range of sights to see and things to do. From the impressive architecture of its university colleges, museums that house collections of remarkable art and artefacts to stunning tranquil spaces surrounding the River Cam and excellent restaurants to indulge. We're always inspired whenever we visit our Tom Howley showroom in the city so we thought we'd share a guide to our favourite places.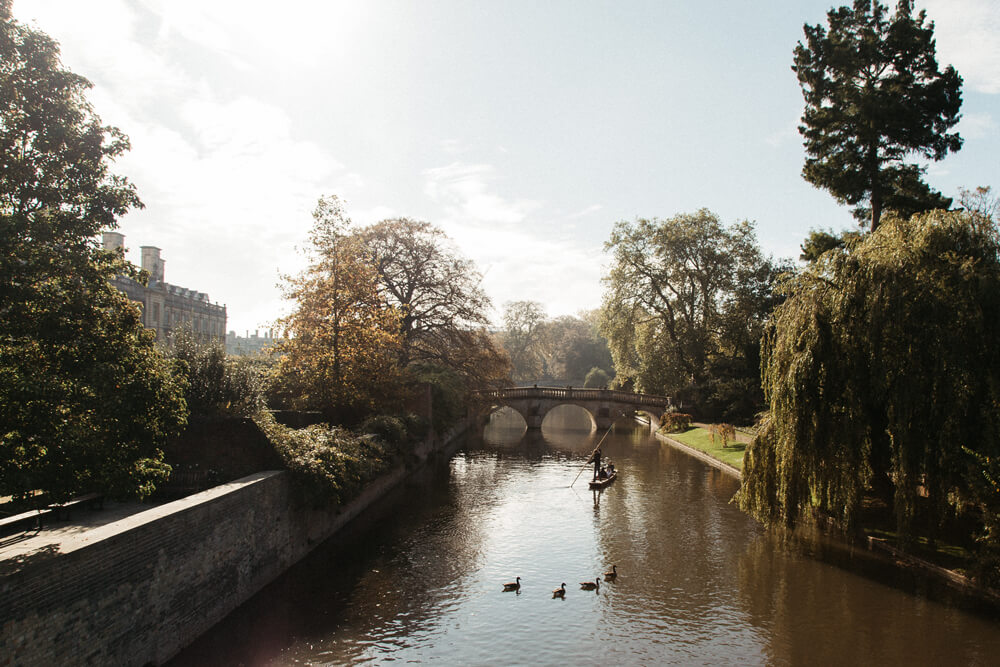 To Do
Punting On The River Cam
In Cambridge, you can be walking on foot amongst the historic cobblestoned streets, then the next minute wandering around the tranquil meadowland next to the River Cam, surrounded by cows and Willow trees. Punting is a tradition you must try when visiting Cambridge. If you prefer to sit back and relax rather than steer yourself hire a guide who can lead the way.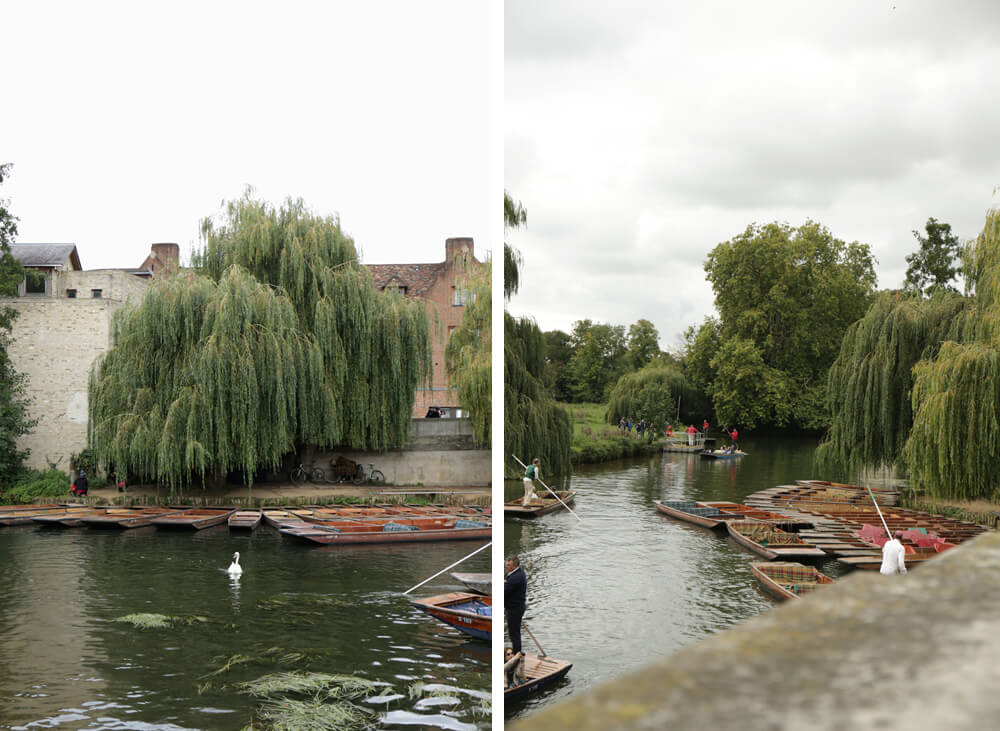 Visit The Museums
If you have a few hours to explore or want to escape the rain, there are some interesting museums to visit. Most of them are free, which is ideal if you want to make a day of a few of them. One of the most popular is the Fitzwilliam Museum which is located in the centre of the city. This museum houses an impressive collection of art and antiques, including masterpieces by Gainsborough, Monet, William Blake, Turner and more. You can also explore the University Museum of Zoology, which houses hundreds of different animal specimens, fossils and inspiring scientific exhibitions.
To Eat
From Michelin starred restaurants and pub lunches to independent coffee shops and brunch spots there's a huge variety of places to relax and dine in Cambridge.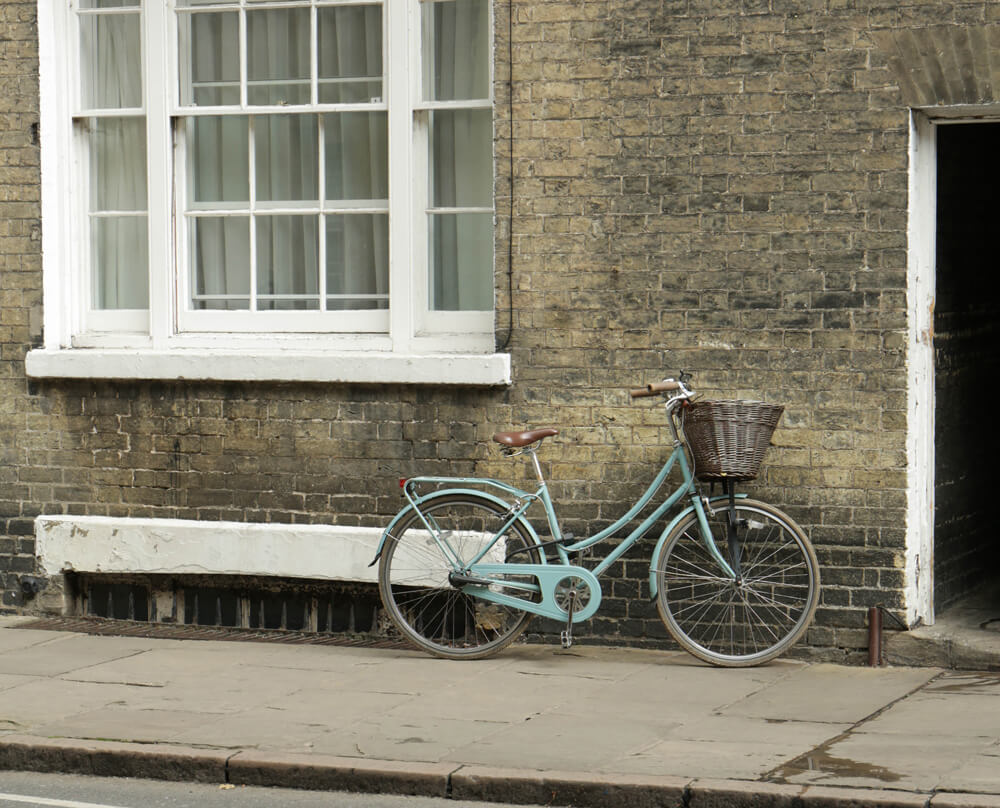 The Old Bicycle Shop
Cambridge is well known for its extensive cycle routes making it an easy place to explore. This restaurant is the perfect pit stop on your journey, and it's no surprise that it was actually an old bicycle shop, claimed to be one of the oldest in the country. As well as its quirky interior decor you can find a whole host of fresh locally sourced food with some fantastic choices for vegetarians and vegans too.
Fitzbillies
Famous for its sticky buns, Fitzbillies has been a part of Cambridge since 1921. Visit the Fitzbillies on Trumpington Street, which has a fantastic antique frontage with a window full of delicious cakes. Not only serving sweet treats in its original cake shop, it also has a 70-seater waiter service restaurant serving your favourite brunch dishes.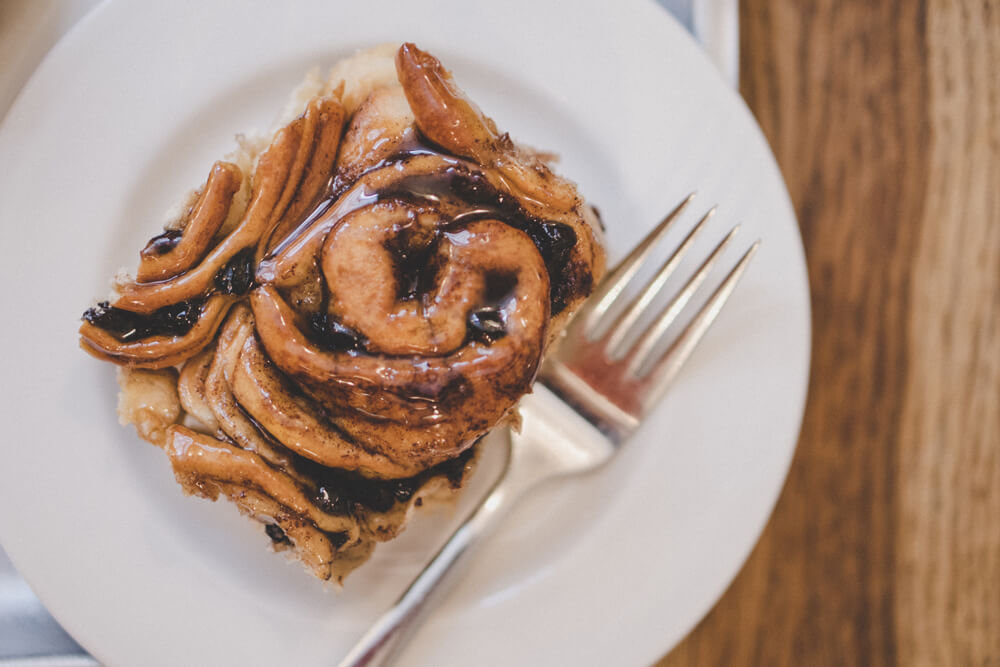 Midsummer House
This two Michelin starred restaurant sits on the bank of the River Cam in a modest Victorian building. With Daniel Clifford as the head chef, it's undoubtedly a must-try if you're in the city. You can choose from an exquisite eight-course tasting menu with a creative British edge or five-course lunch menu if you're looking for something a little smaller.
To Shop
Take a walk around the quaint cobbled streets and historic Marketplace Square where you can find an array of beautiful independent shops, charming book stores and market stalls open throughout the year. While wandering through these beautiful streets, why not stop and indulge in a little retail therapy, some of our favourite shops around Market Square include Le Creuset and G.David's Bookshop for rare finds and brilliant poetry.
Our Sixteen Nationwide Showrooms
From Edinburgh to Cambridge, whether you want a quiet browse alone to explore our beautiful designs, or you have a specific project in mind, our teams will ensure you're taken care of. Find your nearest Tom Howley showroom or book a visit with one of our expert designers today.