No trip to the county of Essex would be complete without a visit to Brentwood. Steeped in history, surrounded by open countryside and with an ever-growing presence of independent shops and trendy restaurants, it's the perfect destination for an exquisite Tom Howley showroom.
We've recently been making a few exciting changes in our Brentwood showroom. As always, everyone from designers to our stylists have brought the showroom to life, creating authentic spaces that are bound to inspire. We now have five examples of our beautiful kitchen collections on display, where we previously only had three. Open cupboards to find stylish new features and delve into our impressive pantries to get a taste of what can be achieved.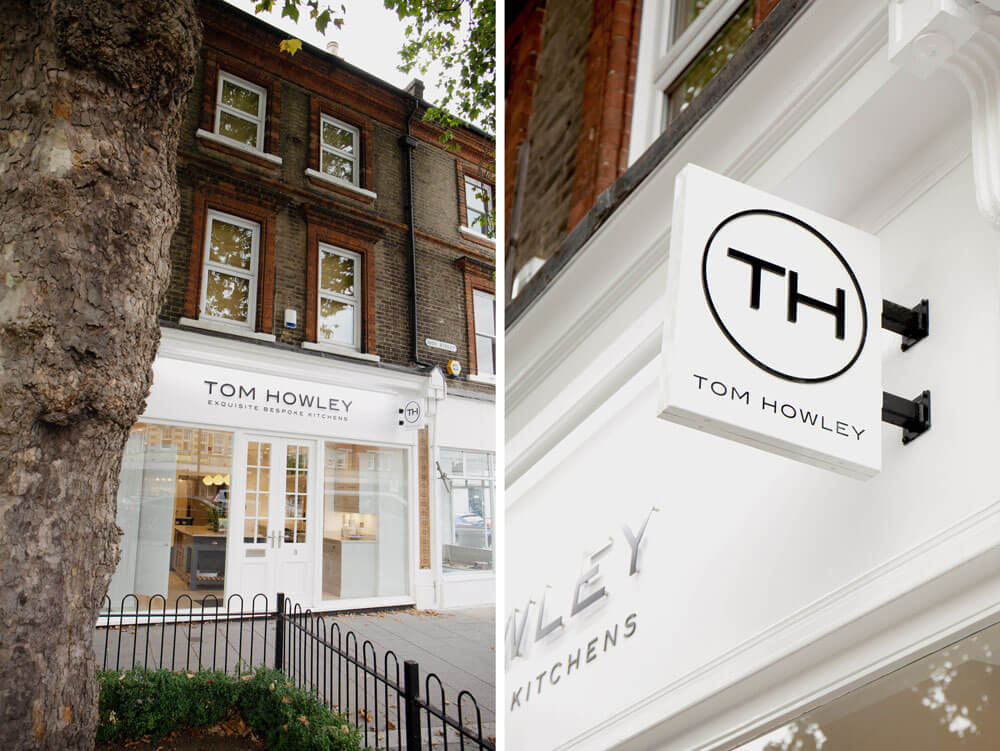 Introducing Izzy, our Brentwood showroom manager. Joining Tom Howley five years ago and with a degree in Design & Interior Architecture, she is an expert in all things design. With our relaunch event coming up we thought we'd chat to Izzy to hear what she has to say about the recent Tom Howley showroom transformation.
How has the showroom space recently transformed?
Not only have the kitchens been completely transformed, the working environment and presentation area has too. The showroom layout has been redesigned so that you can gracefully move through the kitchen ranges allowing you to consider and explore their individual details and features.
The refit has enabled us to showcase our exciting new colours and ranges. Due to our heavy presence on Instagram, a lot of our client's beeline to our showrooms to see these new launches. It's essential for us as a team that we are able to deliver the best experience.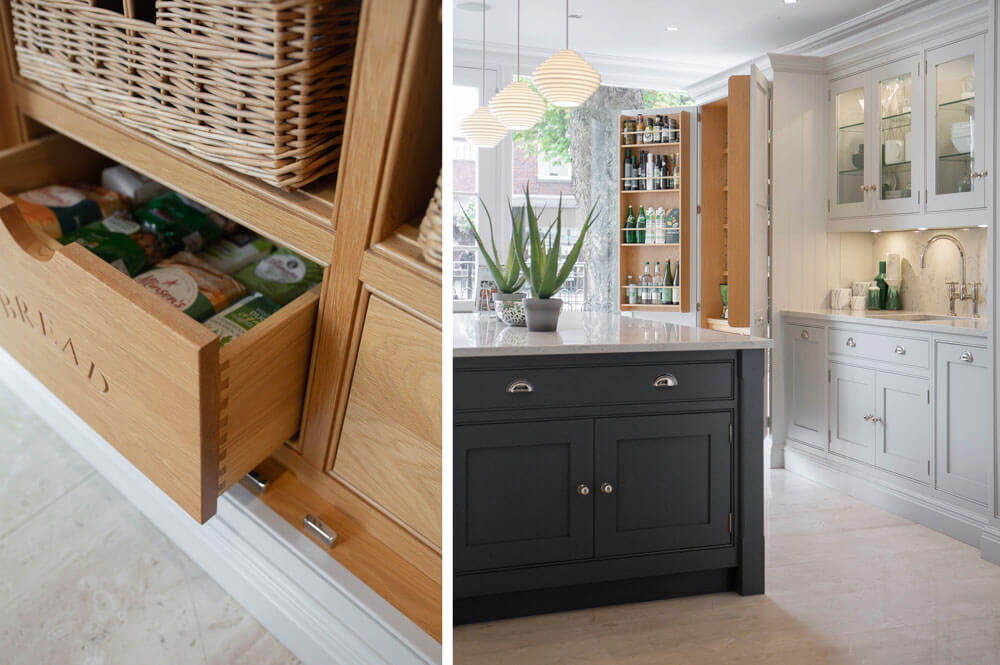 What can we now expect to see in the Brentwood Tom Howley showroom?
We now have 5 of our beautiful kitchen ranges on display:
Our classic Hartford display is painted in timeless Thistle and Dewberry and has been restyled with fresh greens and marble. The display greets our clients with a charming, elegant entrance to the showroom.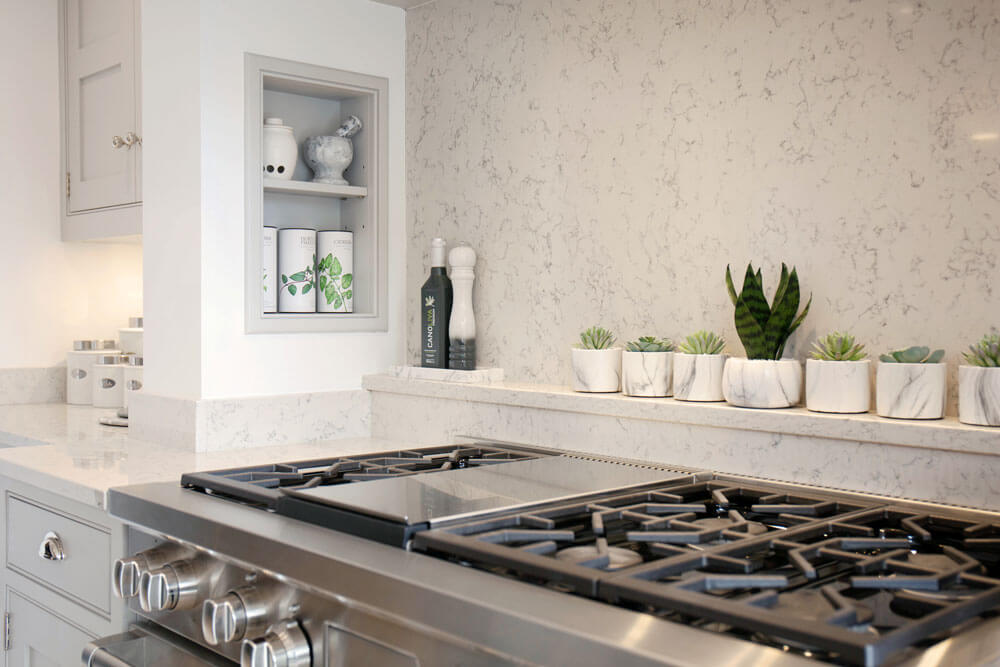 You can experience the bold style of the Kavanagh in our striking Avocado paint colour. Subtle lighting has been used to enhance the intensity of the dark green Avocado tone, creating an almost evening atmosphere – even in the daytime! The peninsula is a great example for clients to view an alternative to an island, and the adjacent bifold doors/ breakfast station are a significant showpiece in the display.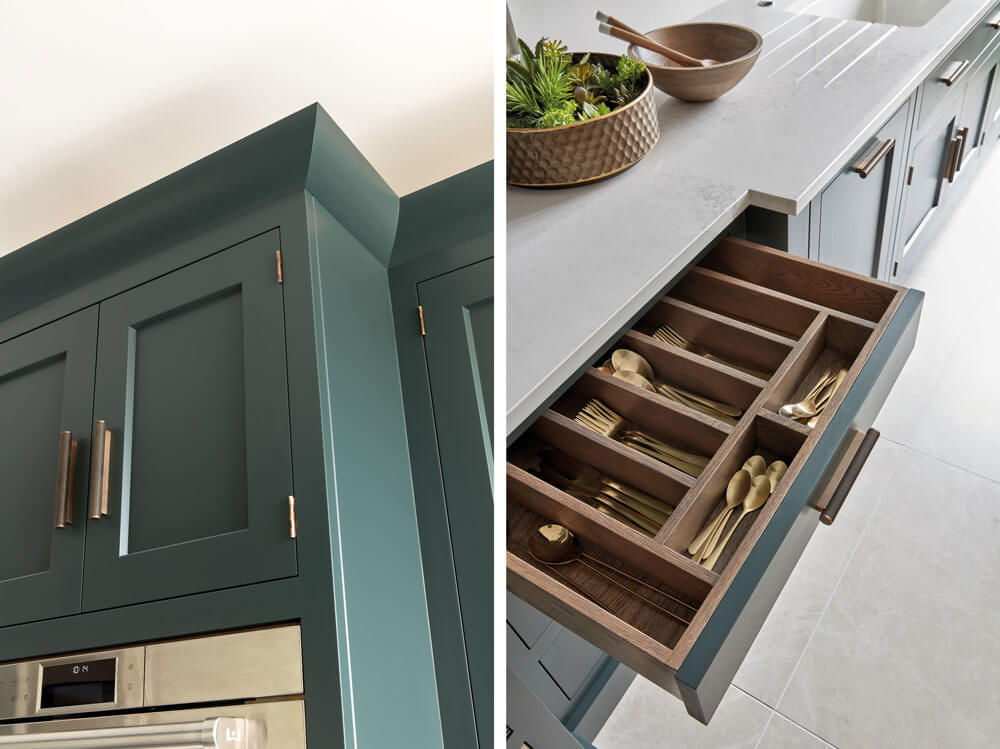 With its traditional, almost baroque detail, our 'Devine' kitchen is now a stand out space. Painted in one of our chic grey hues 'Lovage', our majestic Devine is given a contemporary twist. The towering ornate cornice frames the industrial Sub Zero Fridges, giving the very traditional Devine a contrasting modern edge. The 'icing on the cake' is undoubtedly the 'Moorland fog' worktop, sparkling with tones of mushrooms, silvers and greys, it sits on the furniture like a beautiful glaze.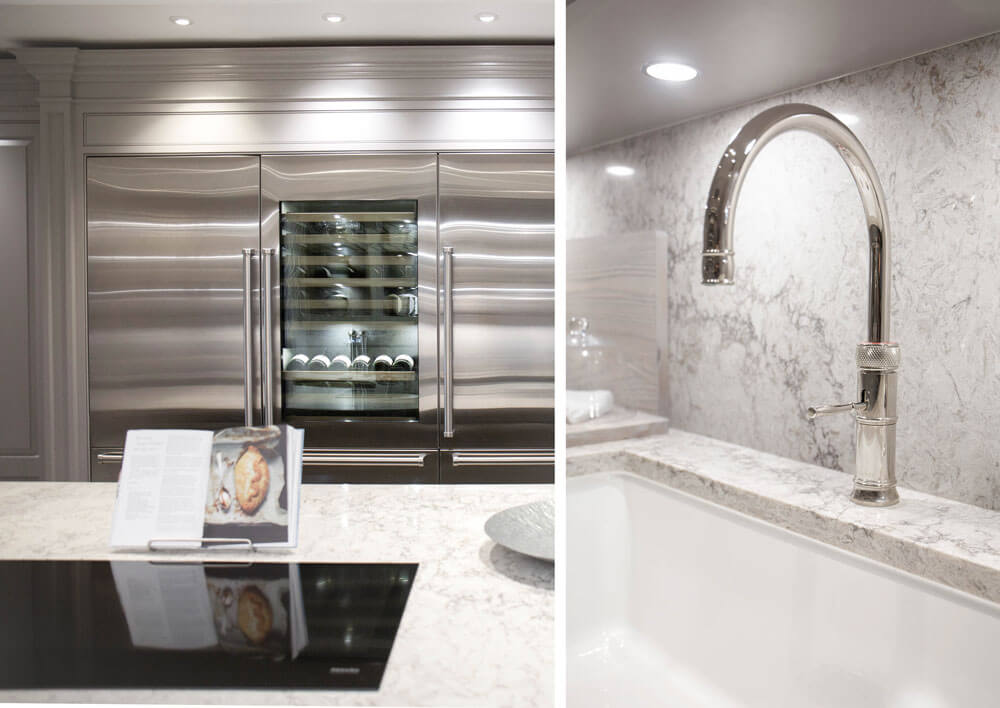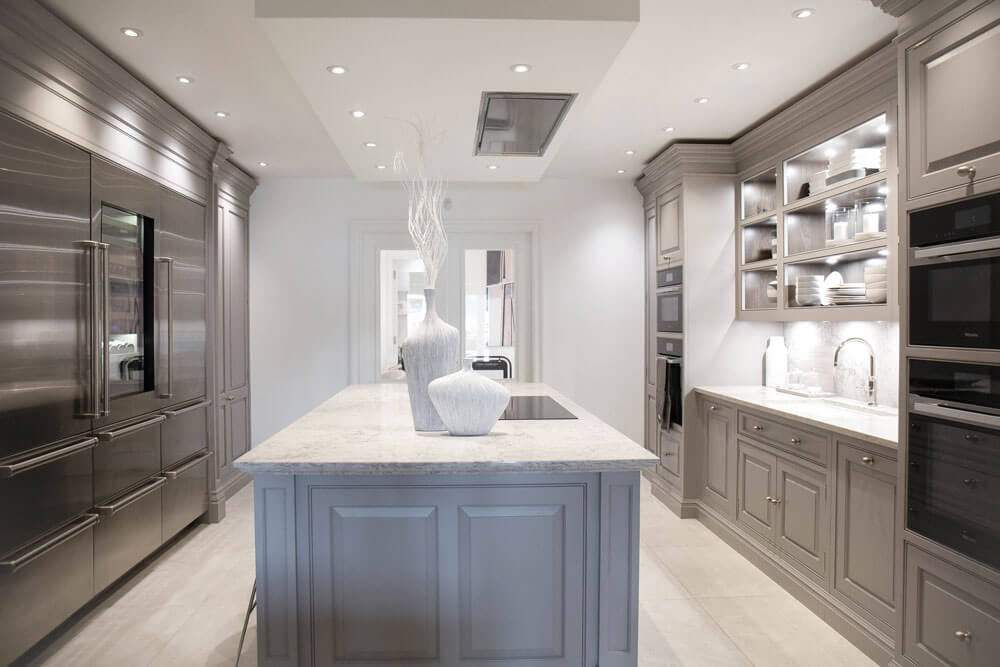 The office area is now a bright and airy extension of the Tom Howley showroom – the double doors have been centralised, which connects the two spaces perfectly. The contrasting furniture of the Harrington & Summerville (modern & traditional) line the walls of the office. Both are painted in the charming earthy tones of 'Comfrey' and complemented with a 'Snowy Ibiza' quartz worktop.
Even the bathroom is absolutely stunning. Painted in 'Nightshade' and combined with a crisp 'Misty Carrara' Quartz worktop, it is a perfect example of the bespoke nature of Tom Howley furniture, and the level of design & craftsmanship that is delivered by our Tom Howley team.
Brentwood Guide
Brentwood is in a prime location, surrounded by countryside, both Thorndon & Weald Country parks are perfect for an outdoor adventure with the family. Famous for their wildlife you'll be able to catch a glimpse of fallow deer, herons, water birds and beautiful displays of wildflowers throughout spring and autumn. If you prefer something more historic, the 'Secret Nuclear Bunker' is a must for all ages.
If you want to grab a bite to eat after visiting us, then pop across to 'The Brentwood Kitchen', a trendy cafe, serving a healthy lunch. Even Ed Sheeran has been seen grabbing breakfast here. Nearby there's also one of our favourites, the Giggling Squid or maybe try Wildwood serving everybody's favourite Italian dishes.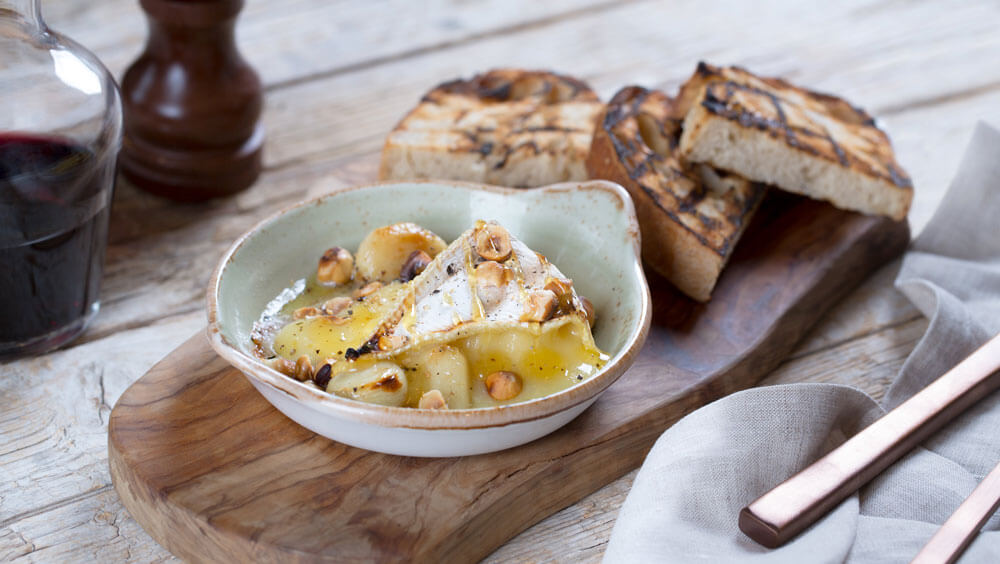 Wildwood Restaurant, Brentwood
If you'd like to explore our inspiring kitchen designs or speak to our expert designers visit one of our Tom Howley showrooms today. We'd love you to pop by our recently refurbished Brentwood showroom, you can find us at: 3 High Street, Brentwood, Essex, CM14 4RG. We're open Monday – Saturday 9.30am – 5.30pm and Sunday 11am – 3pm.