Our doors are now open to our brand new Tom Howley Showroom in the heart of Winchester. One of seventeen showrooms in our portfolio it's full of fresh and inspiring new designs for you to explore and be inspired by.
All Tom Howley showrooms are located in some of the most beautiful towns and cities around the country and Winchester is no exception. Now open, our new showroom is located near to the charming historic Winchester Cathedral and close to the beautiful rolling South Downs National Park. As with all of our showrooms you'll find our exquisitely designed kitchens in a variety of styles, paints and finishes, all with the latest appliances and accessories. In our inspiring new space, you'll find an example from all six of our kitchen collections, including our popular Kavanagh, Hartford, Summerville and Devine designs. Here's a little sneak peek of what to expect.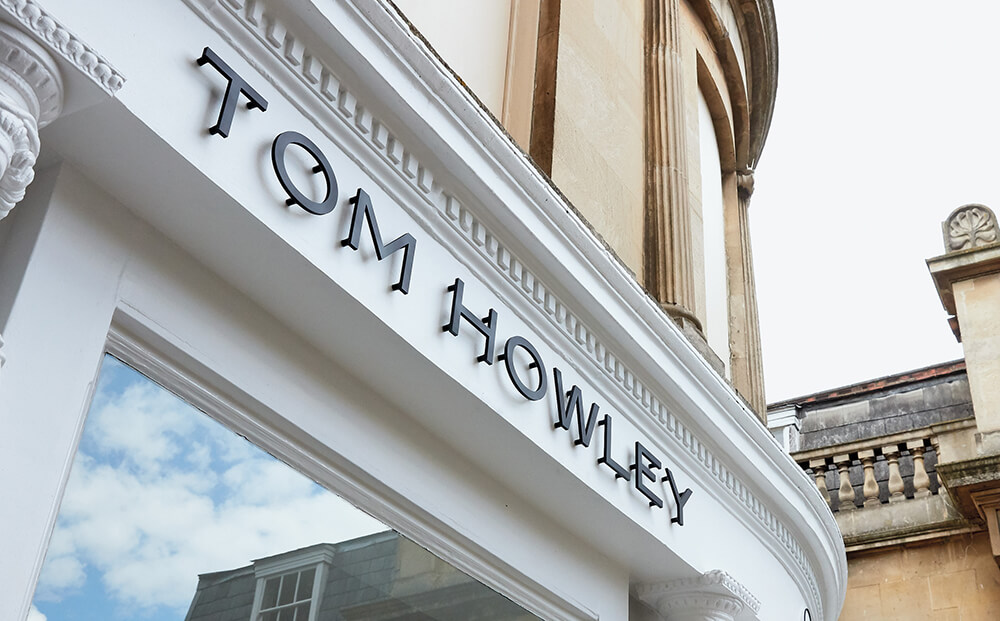 Our Classic Hartford Design
One of our most popular and well-loved kitchen collections is the Hartford collection which is inspired by the original shaker style. Each one has a universal appeal that never fails to delight; beautifully balanced with a focus on scale, symmetry and simplicity. To update the traditional shaker look, we incorporate stylish details such as cott beading on the cabinet frames and chamfered edges on the pilasters. These subtle additions respectfully bring a timeless classic into the here and now.
You'll find a Periwinkle blue Hartford design with a warm dusted oak internal finish in our new Winchester showroom. The blue tones within the kitchen have been complemented with carefully curated ceramics and brushed steel accessories giving the space an industrial edge.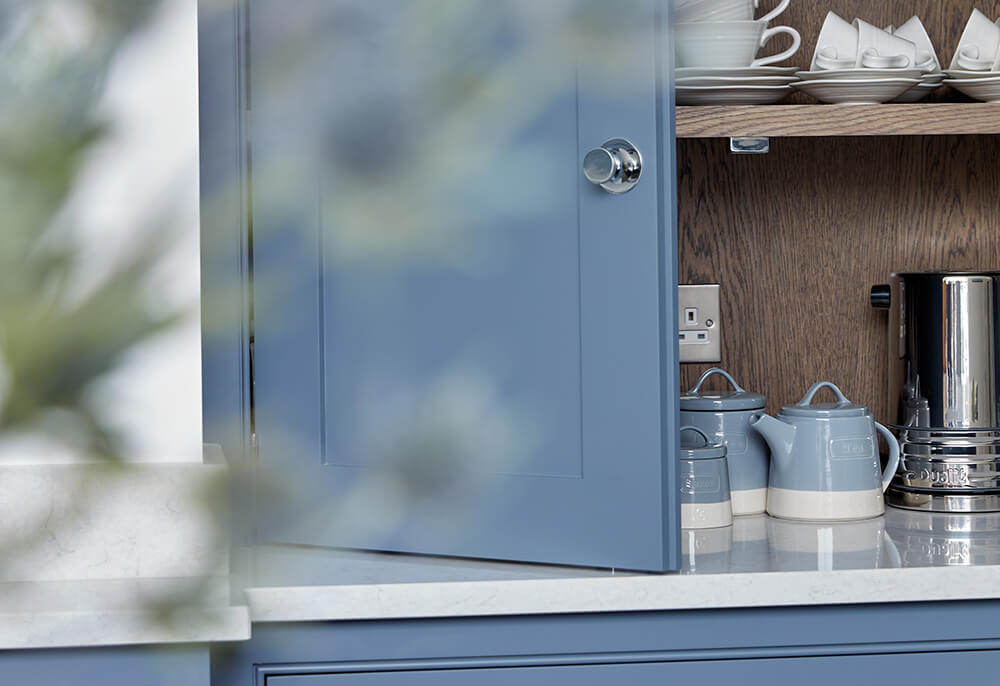 The Kavanagh Collection
Our Kavanagh collection was designed to be wonderfully distinctive yet understated. A sleek interpretation of a modern shaker style kitchen, it works beautifully with darker dramatic finishes. The design in our Winchester showroom demonstrates that you don't need to stick to light neutrals to achieve a timeless design. Our stylist Sarah has worked her magic and introduced rich colours and considered styling that enhances paint colour, Nightshade.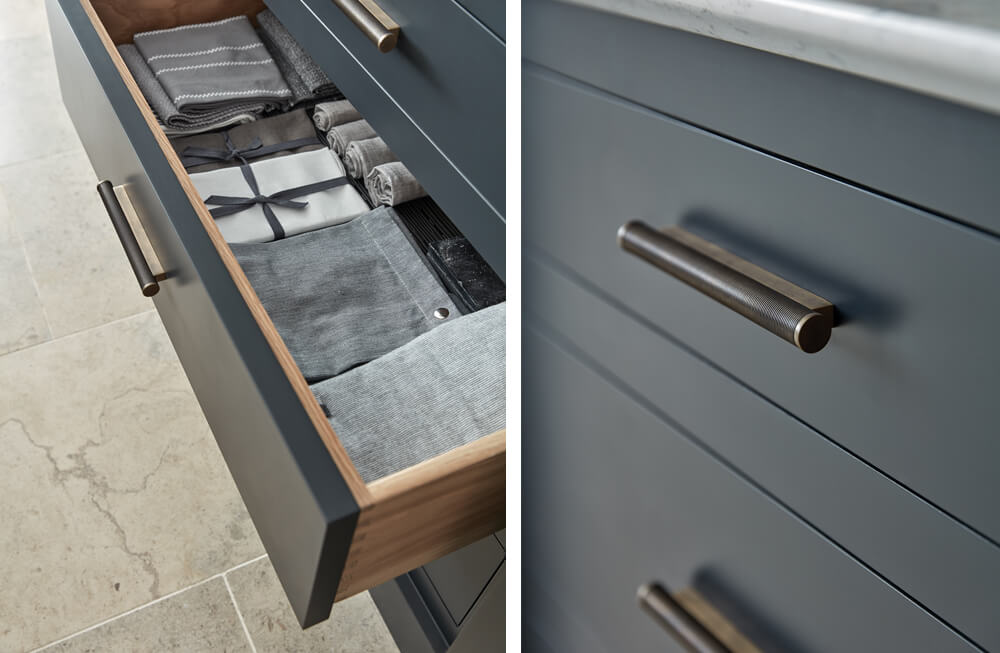 "This is a kitchen that brings a rich drama and impact in its contemporary decor using the effects of monochrome contrasts. The deep inky Nightshade paint colour is accented by burnished brass detailing and the whole effect is brought to life by intense punchy pops of mustard yellow running throughout. The styling has a unifying 'painterly' approach – from the broad charcoal brushstrokes on some ceramic pieces, to the more understated spatter effect displayed on other ceramics and glassware."

Stylist, Sarah Harris.
Striking Butler Kitchen
One other design you'll have the chance to explore is our stylish Butler kitchen. This bespoke kitchen design is inspired by the details and features that have proven so successful in our Hartford and Harrington collections. By taking the best and most popular elements from each range, we have created a unique style that is a modern update on the classic kitchen. Square framed drawers and cabinets are softened and by delicate detailing on the cornices and plinths, creating a unique collection that is truly timeless. Finished in our timeless Thistle paint colour with our unique GM handles and new reeded glass cabinets it's bound to leave you feeling inspired.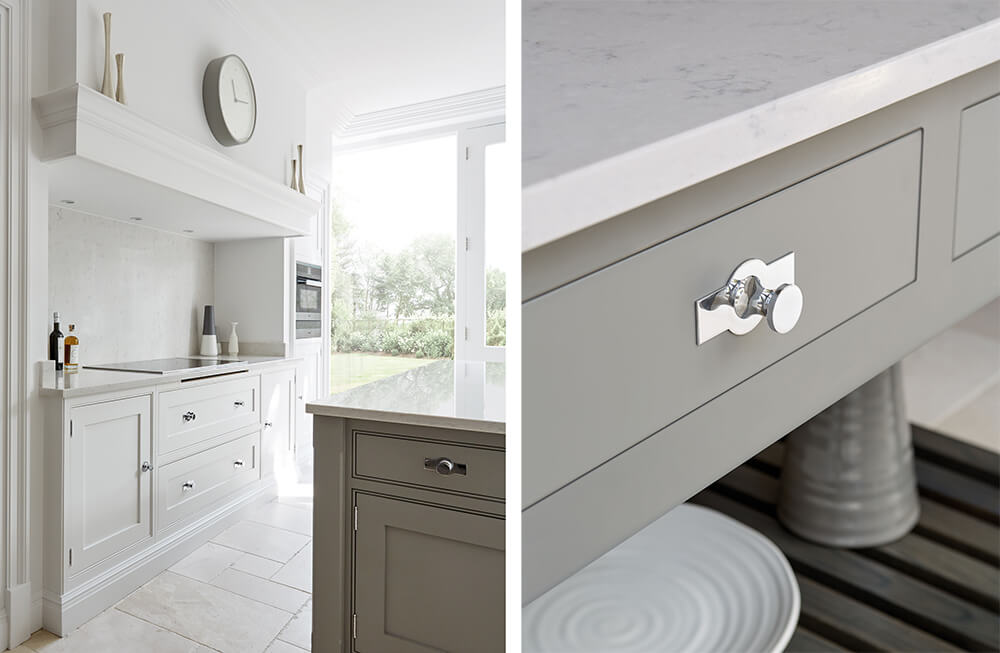 Our showrooms offer the perfect opportunity to experience our designs first hand. Understand the materials and be inspired by all of our carefully selected colours. Test out features as you would at home and discover what makes a Tom Howley kitchen truly unique.
"A Tom Howley showroom is not only about the beautiful furniture on display, but the whole experience. We want all our showroom visitors to be able to walk into the space and feel as comfortable as they would do in their own home. From our dedicated showroom teams you can expect an informal introduction to Tom Howley over a cup of coffee, a chance to discuss your project in detail, and to understand how our totally bespoke furniture can be designed to suit you and your lifestyle. Each of the showroom displays is designed to fit the space, and most importantly, represent a real kitchen."

Designer Director, Tom Howley.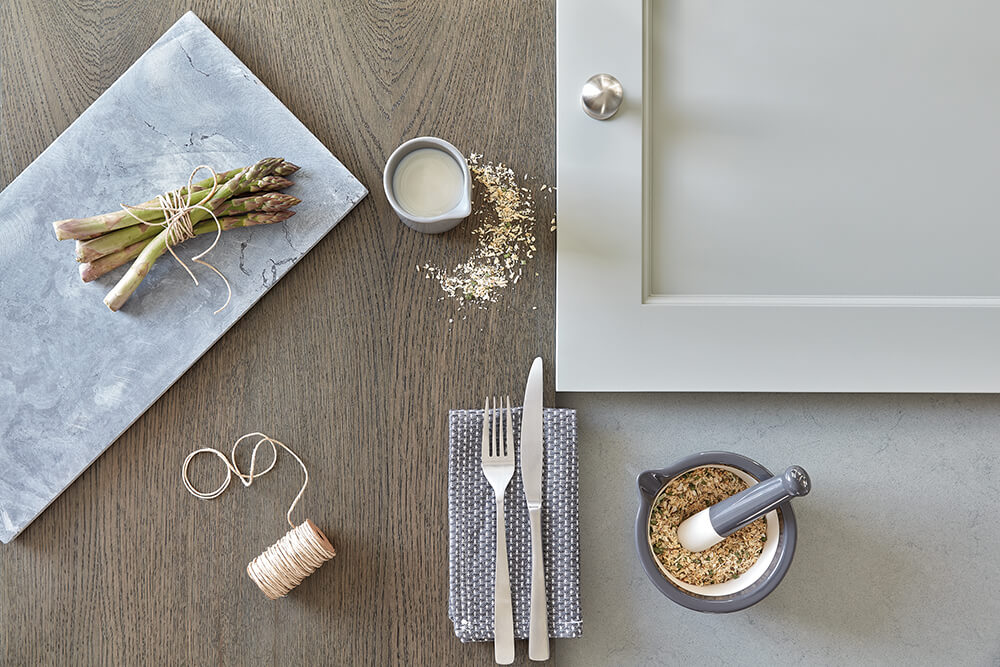 Our Commitment to Your Safety
All of our Tom Howley showrooms are now open including our Winchester showroom. When it comes to our showrooms, we have introduced strict social distancing, hygiene and cleaning procedures and will be managing client visits to ensure you have an inspiring, worry-free experience. You can learn more about how we're working safely in our showrooms here.
You can find our new Winchester showroom at 7 Jewry Street, Winchester, SO23 8RZ. Open Monday – Saturday 9:30am to 5:30pm and Sunday by appointment only.