This newly renovated rural retreat is full of unusual features and striking character, making this period lodge truly timeless in its appeal.
We recently worked with homeowners Caroline and Gervase, their talented interior designer and StuartBarr CDR to create this stunning kitchen and living space. The clients loved our Hartford design and wanted a space that would work for both of them, as they enjoy cooking at home together.
The seemingly minimal look of our Hartford range fits perfectly within the design of a new orangery style extension. Flat panel doors with cott beaded frames, mixed with painted cabinets and natural oak features only add to the classic aesthetic of the property. A u-shaped design enabled easy access to all areas of the kitchen, which is ideal when there's more than one cook.
With a complete renovation of the property there was a new staircase going in which we had to work around. Working out the best way to get the furniture to fit into and around was the only challenge in the design.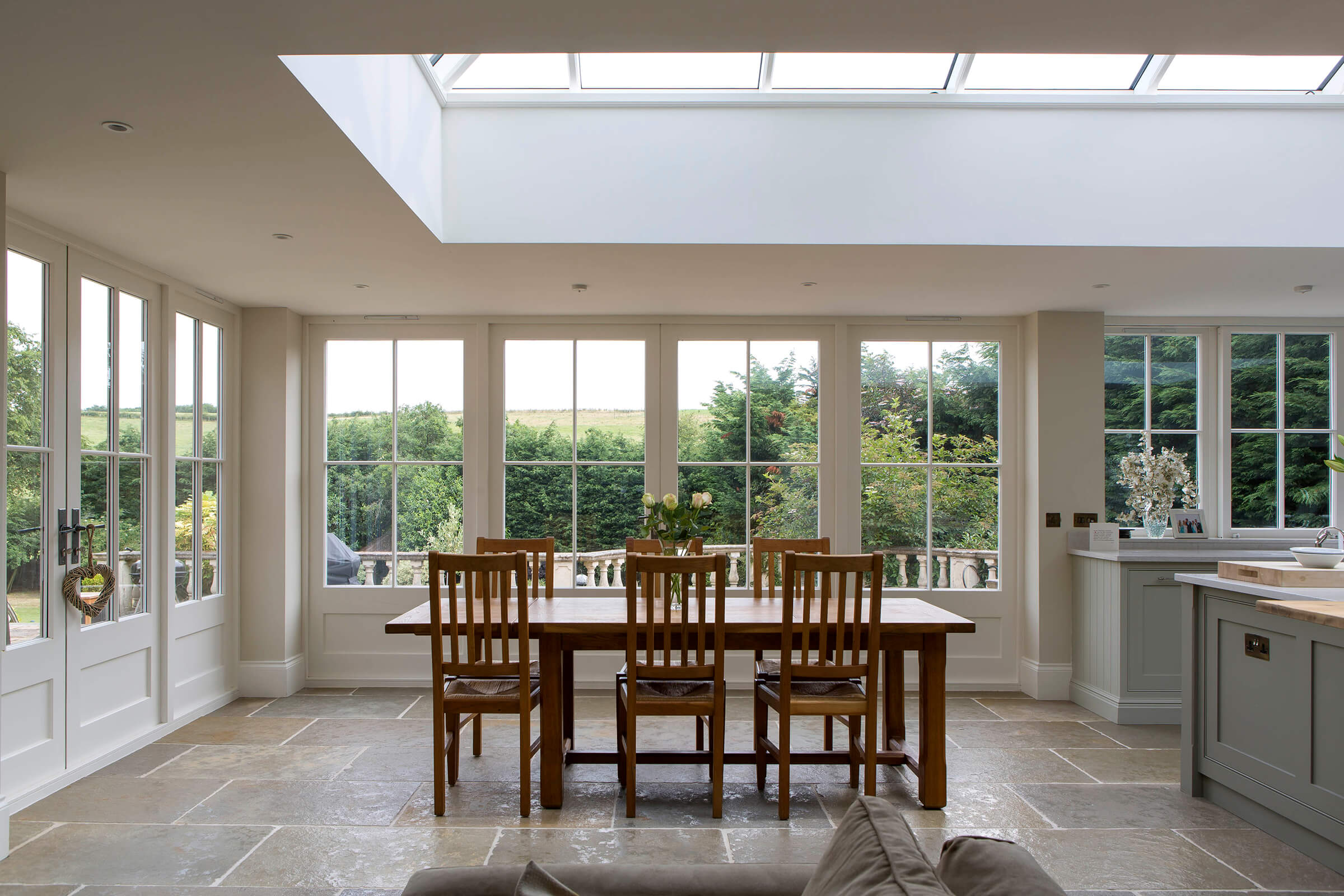 "We wanted the breakfast bar to face the windows so that you had a view of the garden. The style came from the clients seeing the Hartford design in the Beaconsfield showroom and in the magazines."
Tom Howley Designer.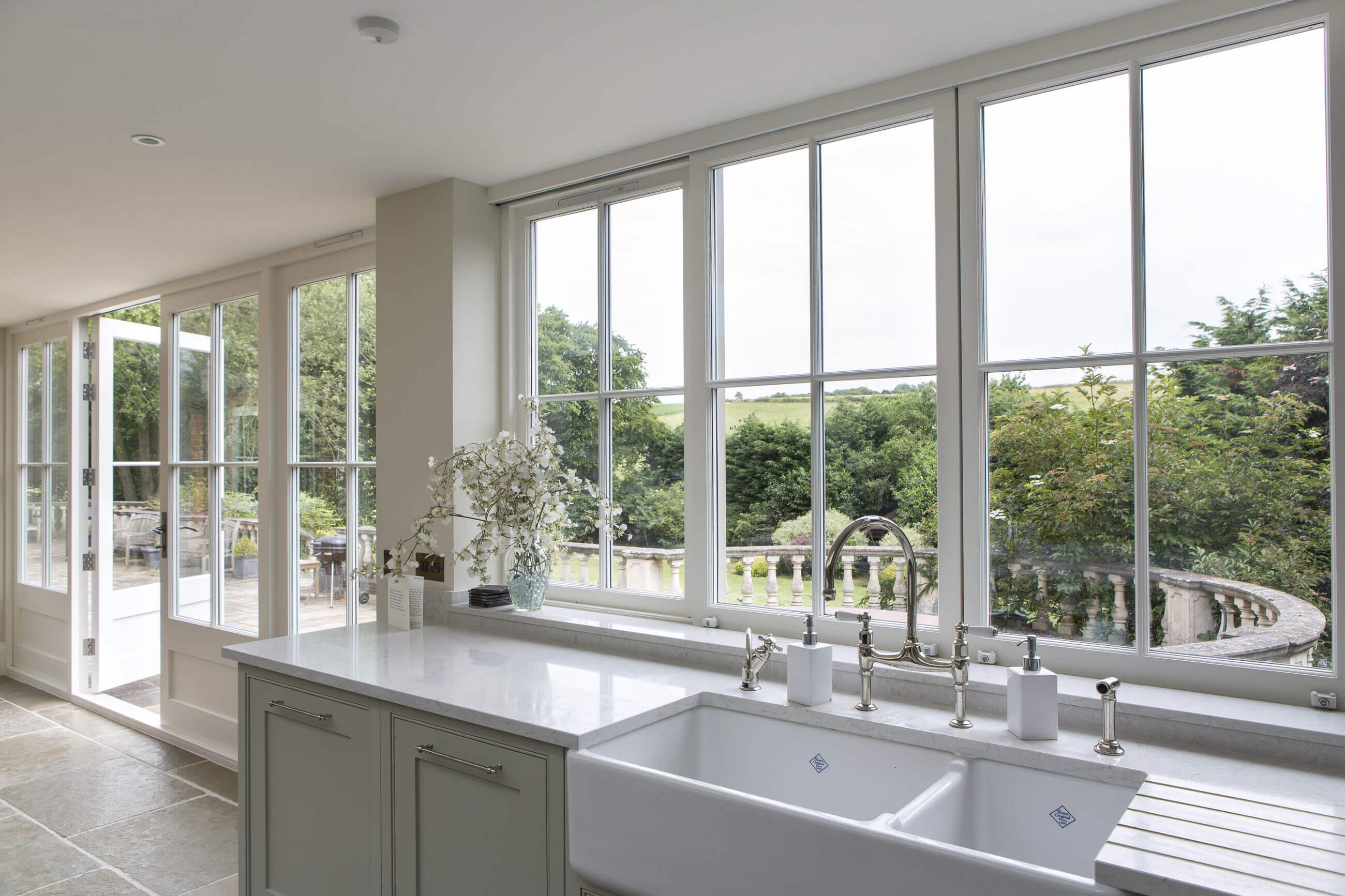 A unique feature introduced while renovating was the unique lantern roof. When finalising the kitchen designs a great deal of precision was needed to centralise the island with the window, so that the room lined through and didn't look out of proportion.
"Entering the bright airy open plan kitchen-living space again brings a chorus of openings; this time light, bright and covering two whole walls in orangery style glory. Using traditional joinery techniques and the latest in glazing technology, the outside offers borrowed scenery to the already impressive space."
StuartBarr CDR.
Elements like the ceramic sink from Shaws of Darwen, natural stone flooring and traditional wooden bar stools sit perfectly within the period style.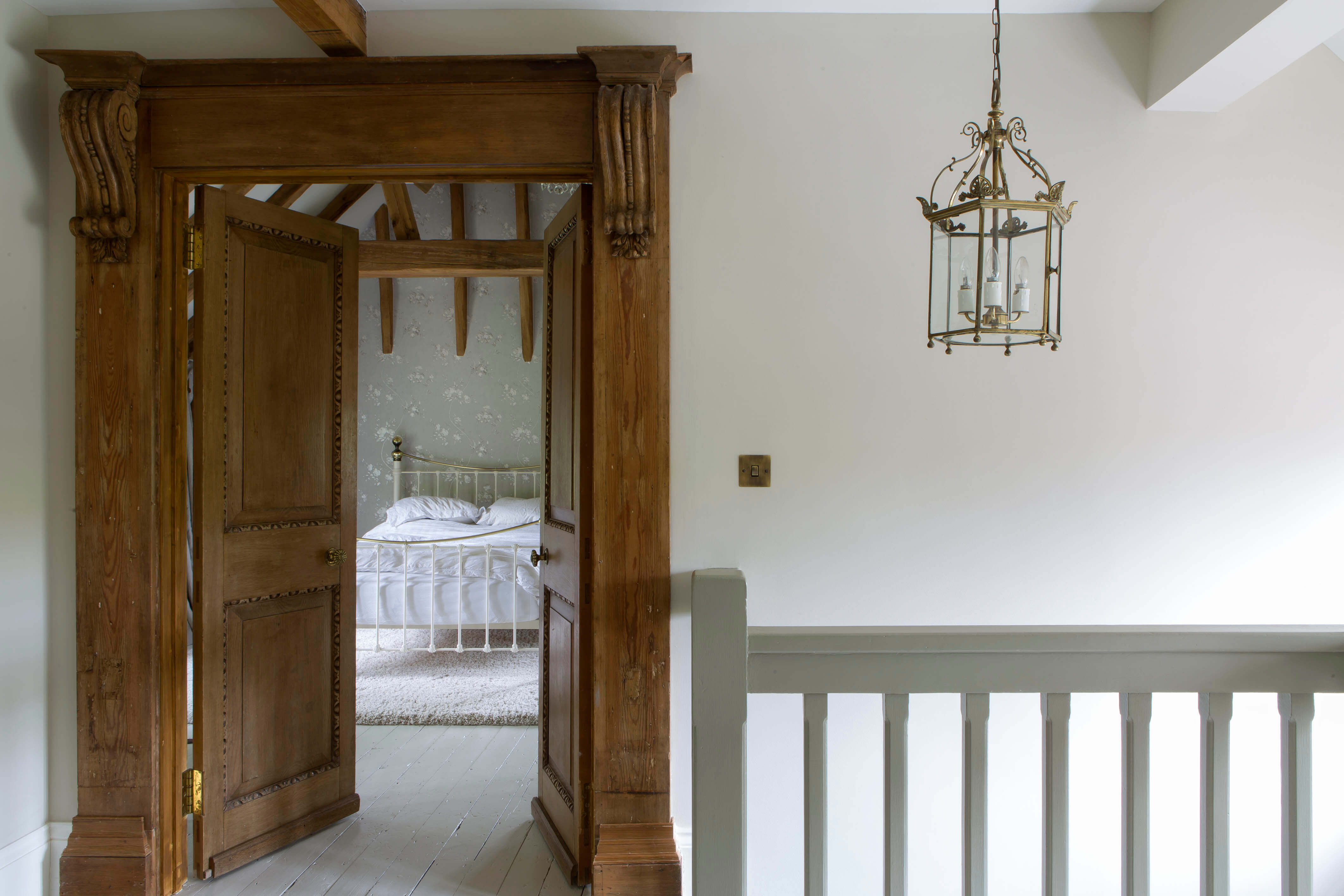 This period property is a perfect example of how salvaging and cherishing certain features can create a beautiful personal home. A striking characteristic that runs throughout are the doors, if you notice no two are the same. Caroline's parents had owned a period property, full of memories, which was facing demolition. She managed to salvage a fabulous array of fixtures and fittings including some wonderful door sets, which were expertly worked into the structure of the house by BarrJoinery making for a truly individual look.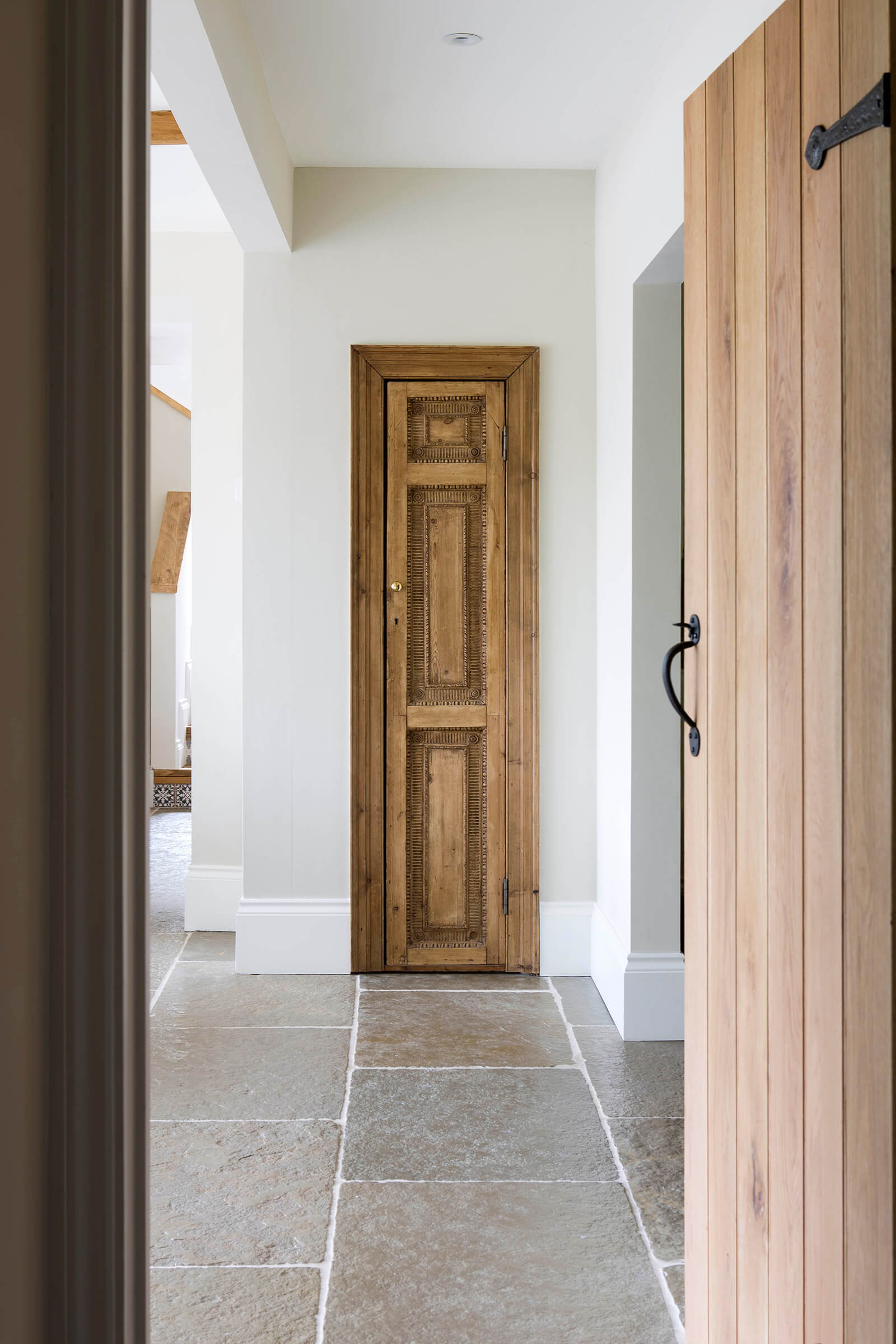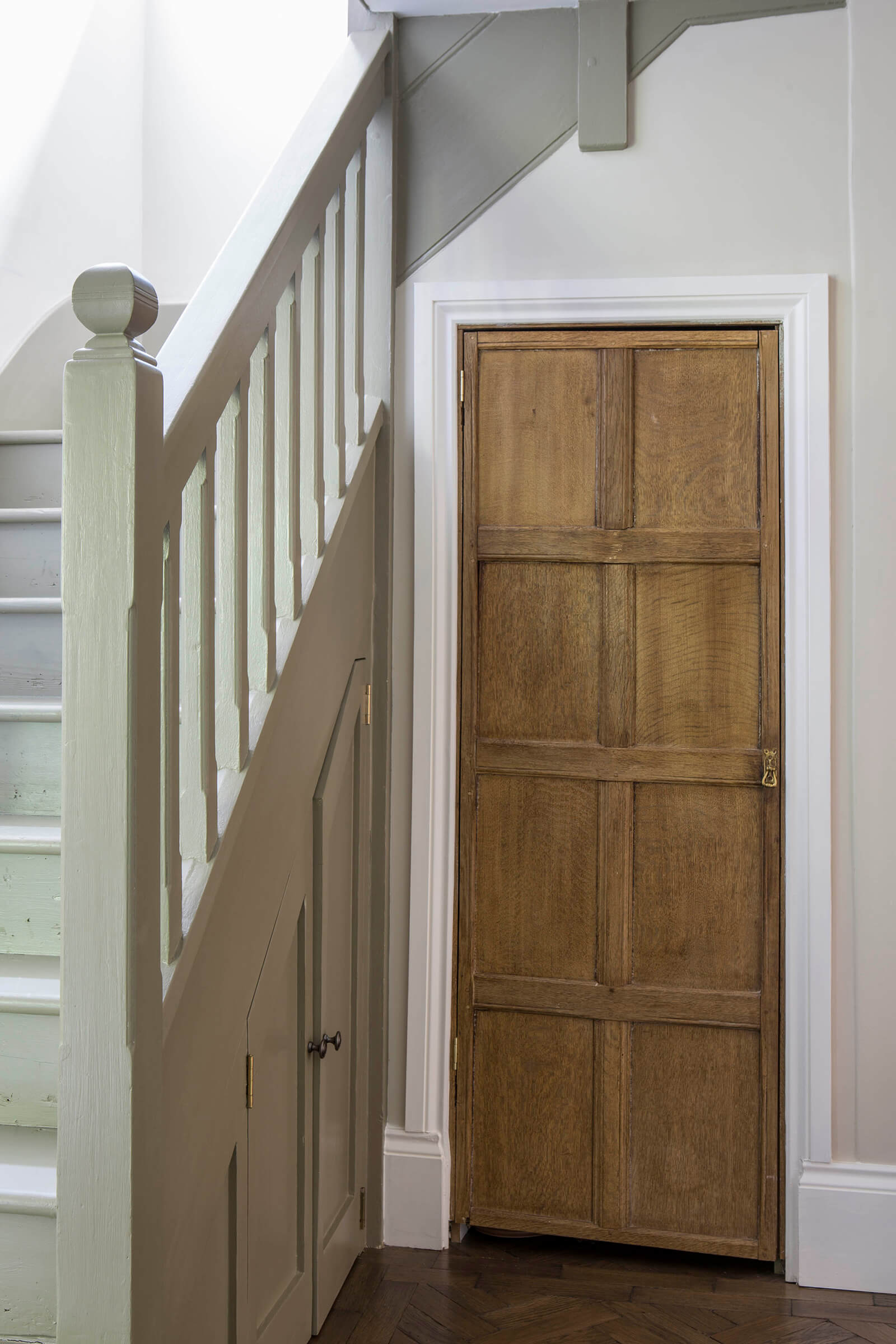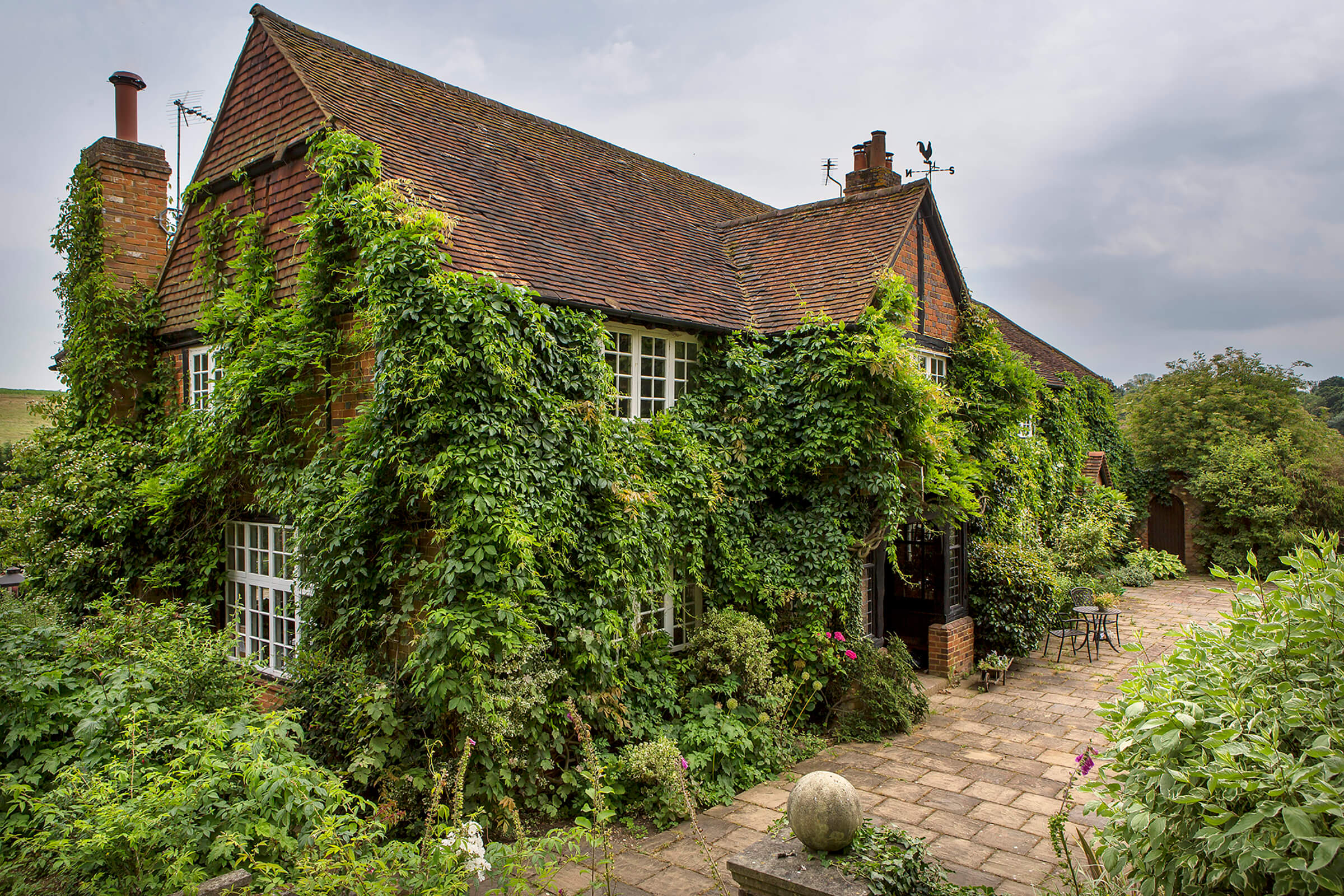 To find out more about our Hartford design or StuartBarr follow the links below:
www.tomhowley.co.uk/collections/hartford
www.stuartbarr.co.uk
www.barrjoinery.co.uk