Over the years, discerning home owners have been extending their properties with an orangery or conservatory to add in more natural light and create a closer link with their gardens. These types of glazed extension have always been popular, but with the advent of modern glazing techniques and advances in building design, they are now enjoyed all year round and tend to become the favourite room at home.
Perhaps the most common orangery design brief is to create a larger, light-filled space in order to add a bespoke kitchen extension. As market leaders in our respective fields, it was not surprising that many of David Salisbury's orangery designs were being paired with a bespoke kitchen from Tom Howley.
Both companies share the same ethos of creating bespoke, timeless designs that have transformed many well-appointed residential properties around the country – so the decision to create a formal partnership in 2018 to best serve our shared clients made perfect sense.
Inspirational ideas and careful planning are the hallmarks of every successful orangery kitchen extension – so our friends at David Salisbury have revealed some of their expert advice and insight to help you get started.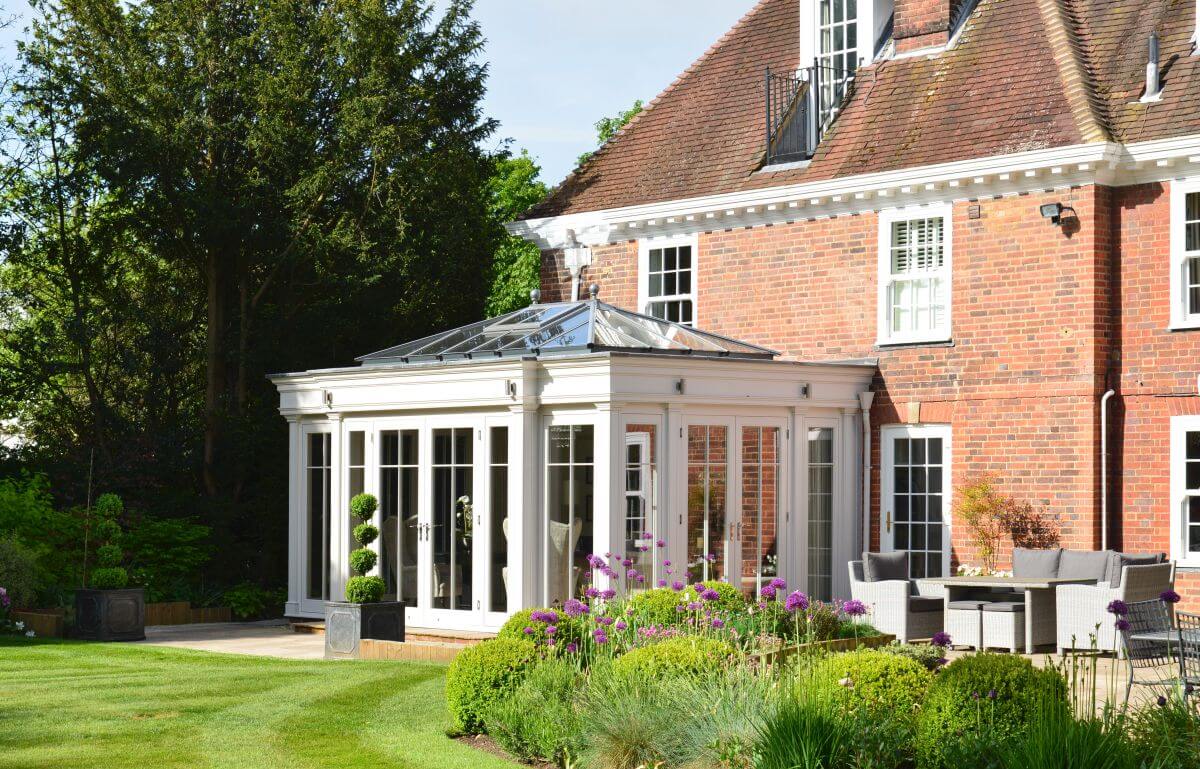 Bespoke Orangery Designs by David Salisbury
Why Consider an Orangery Kitchen Extension?
There are so many benefits to adding an orangery kitchen extension to your home. From creating a seamless link with your garden to building a multifunctional living space that adds value to your home. Here's just a flavour of some of these benefits.
Natural Light – an orangery will bring increased natural light into any home, especially some period properties which often suffer from low light levels. Natural light is good for our physical health and mental well-being, whilst also reducing our energy consumption.
Indoor/Outdoor Living – Open up French or bi-fold doors and experience the joy of seamlessly moving between outside and in.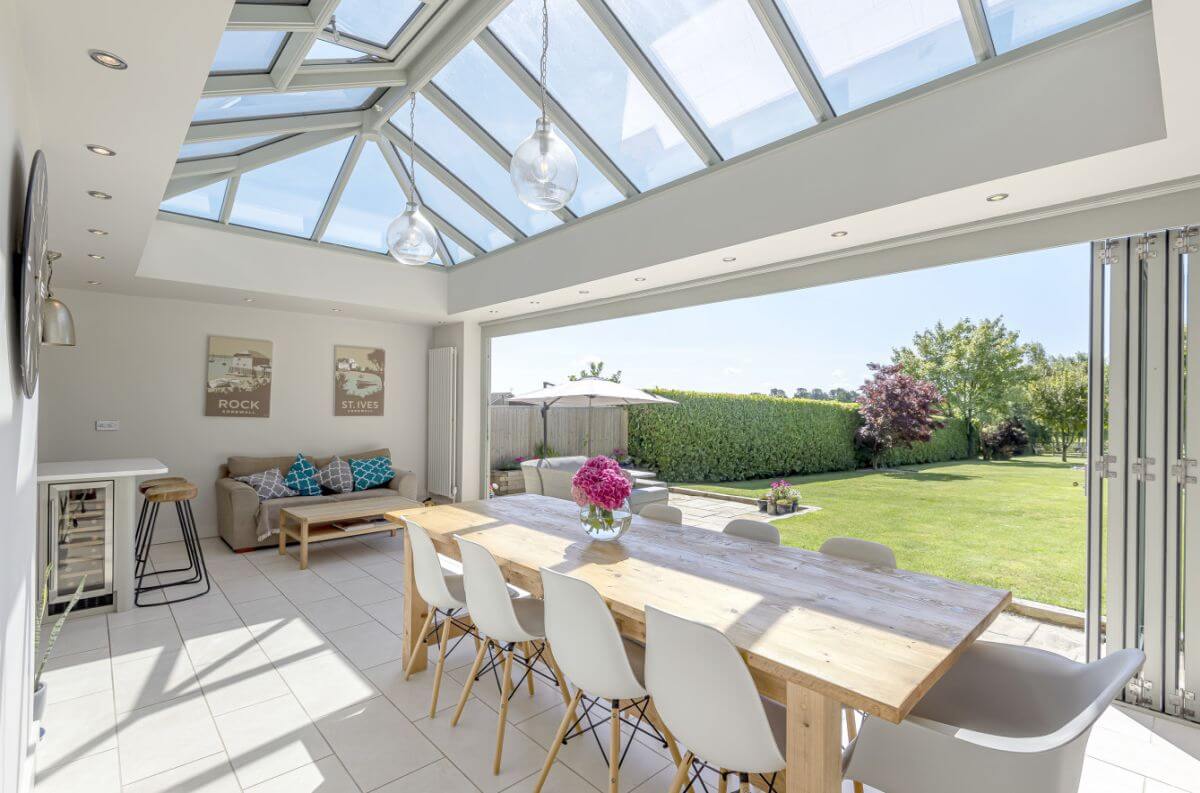 Contemporary Orangery Kitchen Extension with Bi-Fold Doors
Planning Permission might not be Required – most orangeries are designed as single-storey rear extensions, which often meet the criteria of 'permitted development.' Whilst we would always recommend seeking some expert advice, this can mean you don't need to worry about planning permission.
Where Do I Start?
Planning an orangery extension might seem daunting at first, but we'll be with you every step of the way. Before you engage an architect and incur fees, it is worth contacting David Salisbury.
Just like Tom Howley's kitchen design process, our design service is complimentary. The starting point for any orangery design is your property itself – one of our experienced designers will visit you at home to discover more about the style of your property and, most importantly, how you live your life.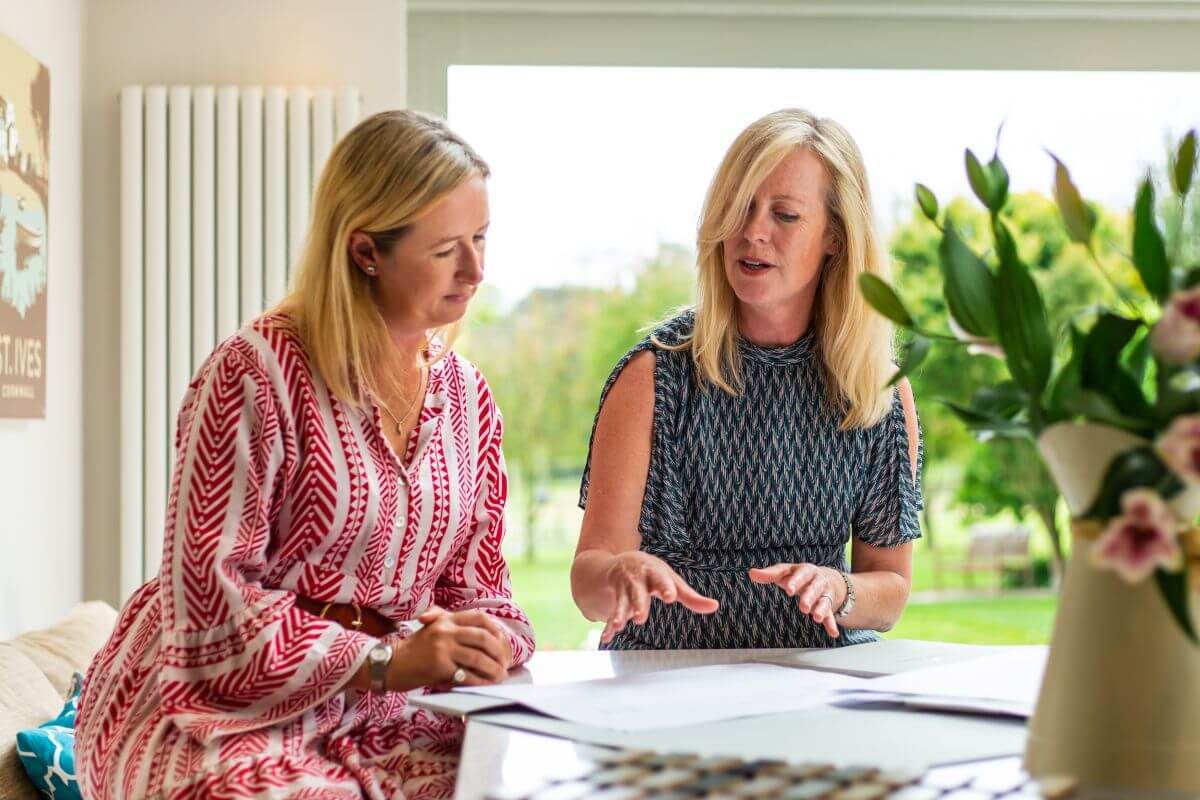 Complimentary Design Consultations
It is only through understanding both your lifestyle and the surrounding environment of your home that we can produce a design that perfectly complements each of these vital aspects.  Being able to plan and design a David Salisbury orangery in parallel with a kitchen from Tom Howley allows us to create the most stunningly representative concept drawings, to fully illustrate every feature of the project, whilst also considering each and every part of the design brief from the very start.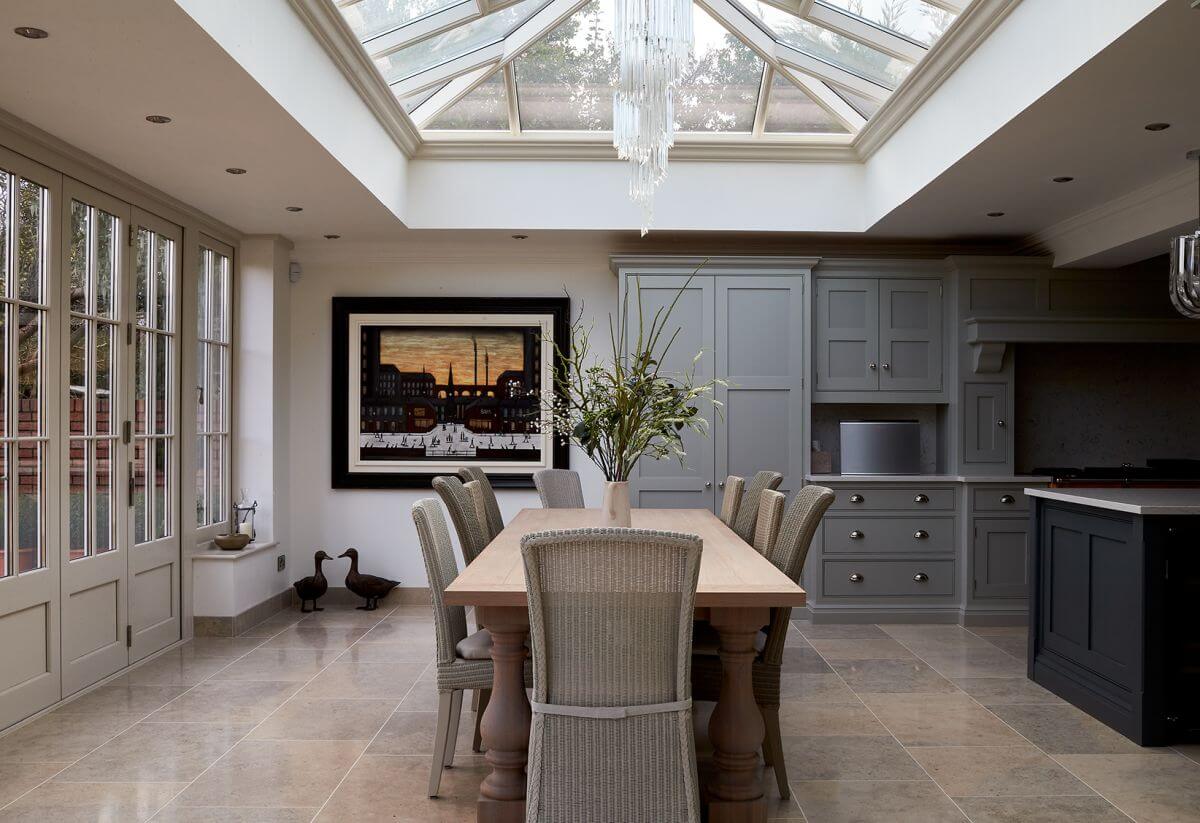 Orangery Paired with Tom Howley Kitchen
Finding the Right Style
Taking cues from the style of your existing property, our designers will discuss ideas and design concepts with you. If your home has timber sash windows, we will often design a painted wooden orangery with similar fenestration details to provide a uniform exterior appearance.
Conversely, for a more rustic look, an oak framed orangery has become increasingly popular in recent years. Oak is such a wonderfully characterful and robust timber, that has served as a building material for hundreds of years – from an interior perspective, our designs will make a feature of this beautiful natural material.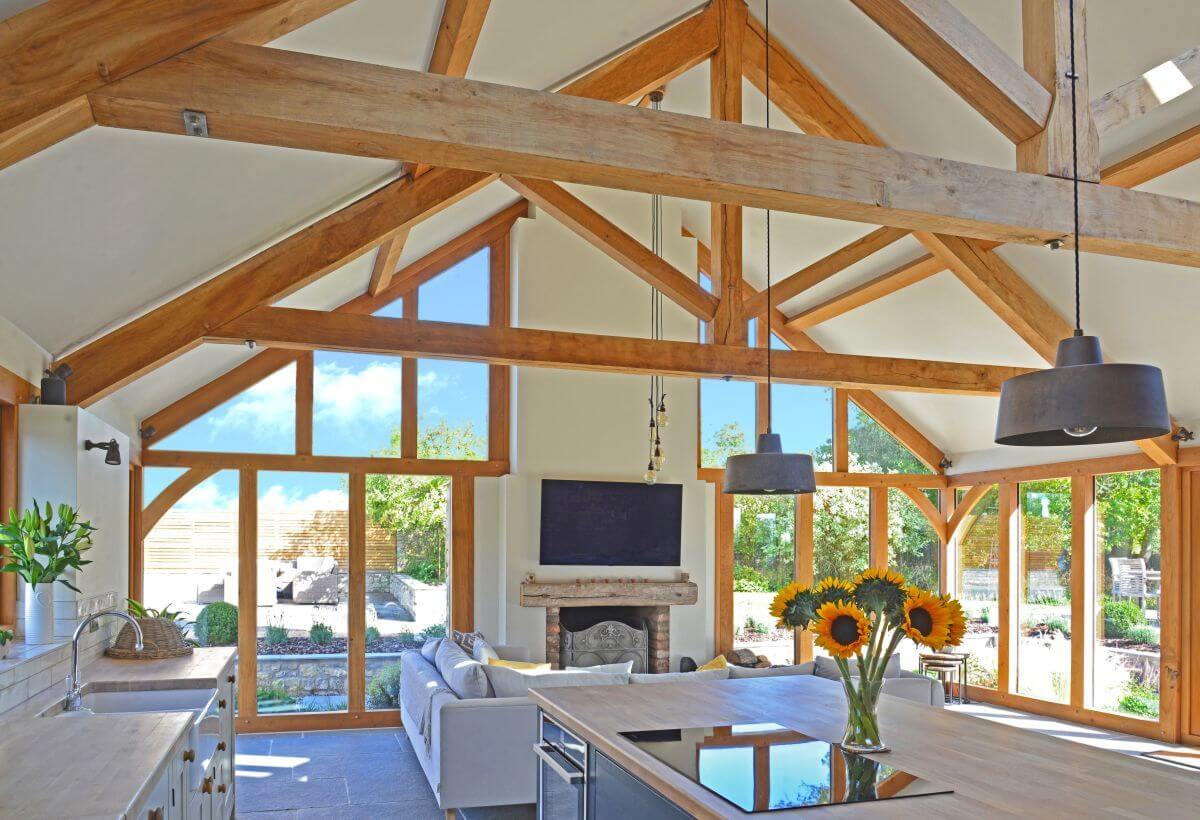 Oak Garden Room Kitchen Extension
Considering how the room is going to be used and how much light you would like to add in will help dictate whether we design an orangery with a roof lantern or a garden room with a solid roof. We will also discuss the connection with your garden and whether bi-fold doors, which can fully retract and provide a seamless link to the outside, or French doors would be more appropriate.
Paint colours, choice of hardware, style of windows and doors will all be considered with you during the design process to ensure the finished look and feel works in harmony with your home and exceeds your expectations.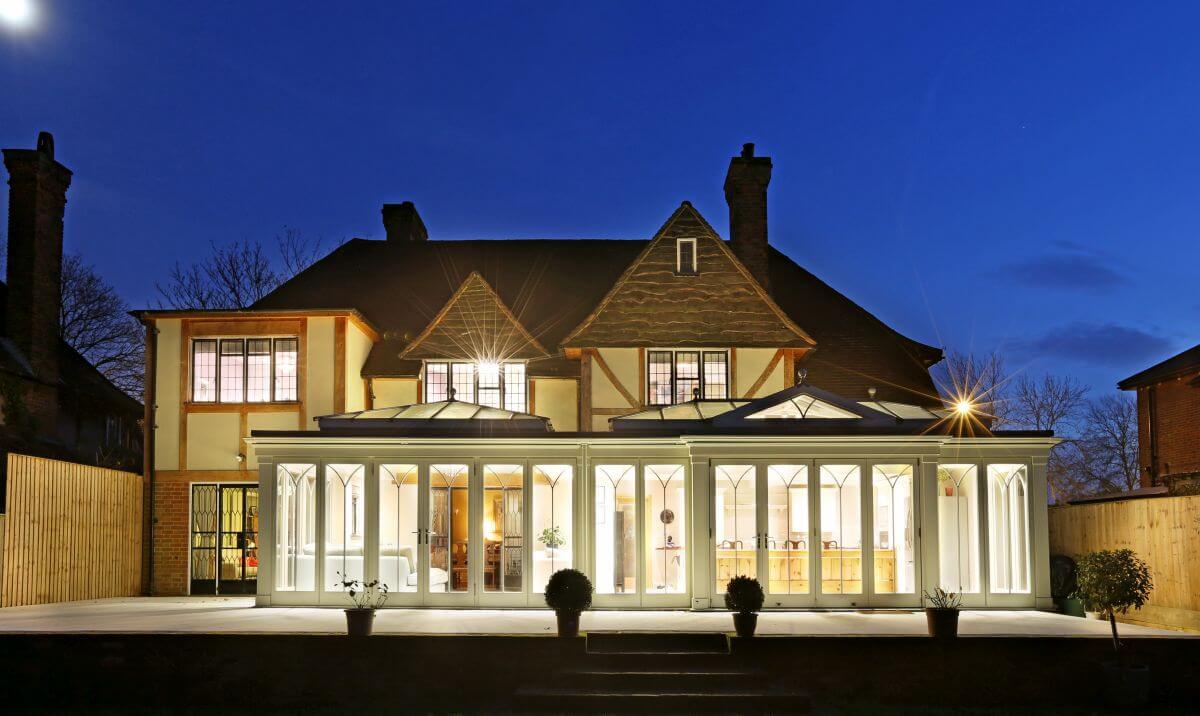 Modern Orangery Kitchen Extension in Berkshire
What Do I Do Next?
If the idea of transforming your home with an orangery kitchen extension sounds appealing, visit the David Salisbury website and request a copy of their inspirational brochure.