Bring your beautiful bespoke kitchen to life with colour. Our carefully curated paint range allows you to go neutral, bright or bold. The choice is yours and the excellent result will guarantee our hand-painted kitchens stand out from the rest.
16 colours to choose from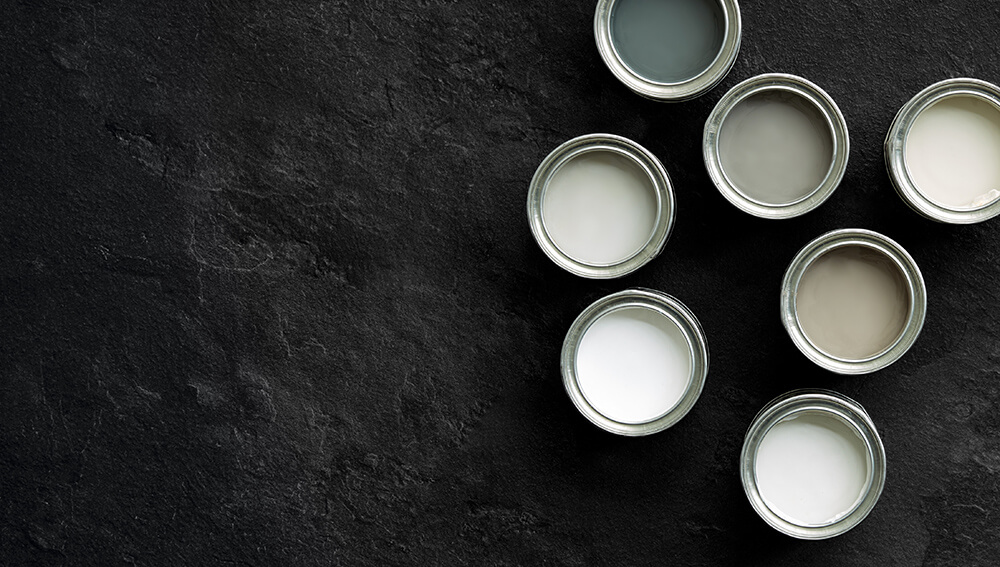 We're getting braver with our kitchen colour choices and almost anything goes. Shaker styles look wonderful in authentic shades of pastel blue, cream and even pink. Contemporary kitchens 'wow' visitors in dramatic dark shades or warm neutral colours paired with an exotic accent colour. Whether you love minimalistic Nordic design or rich maximalist aesthetics, it's just a matter of discovering what excites you. Our designers spend hours picking the perfect palette for you, your home and your lifestyle to ensure our timeless kitchen designs will look sensational for years to come.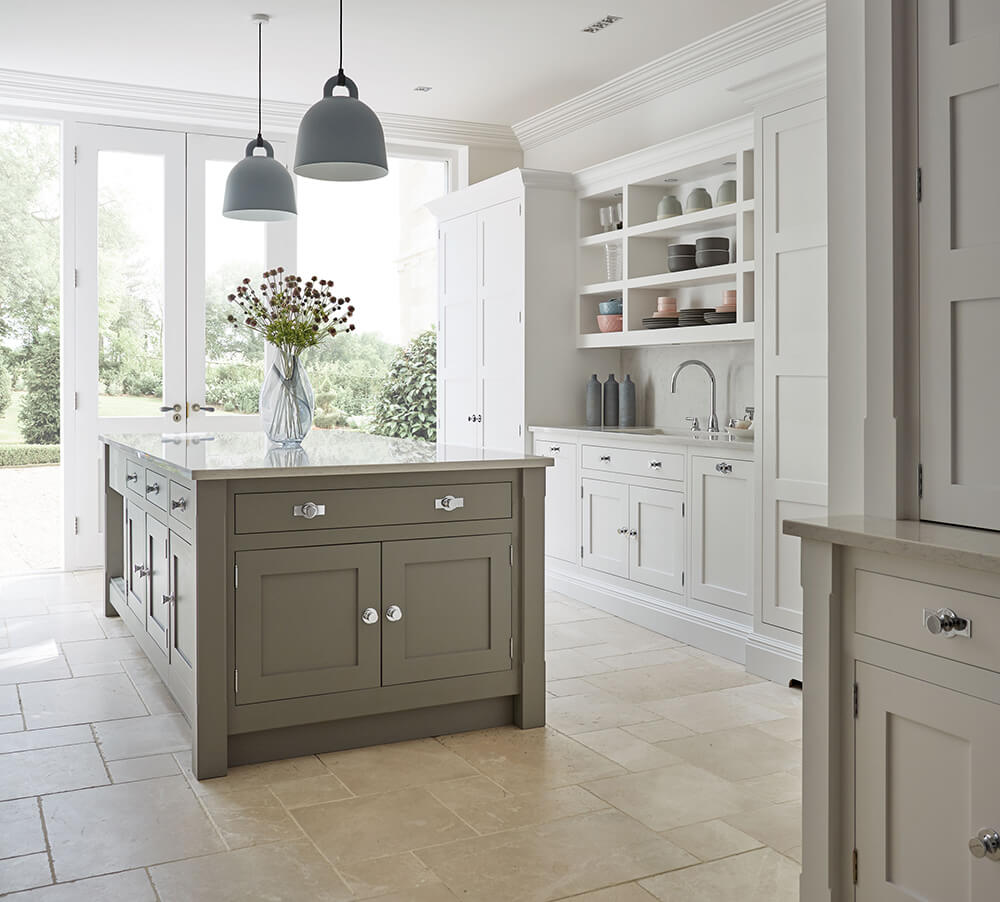 Colour has a positive, uplifting effect on your entire space; it can work to enhance the available light and will add individual style to your chosen kitchen. Used correctly it can give the illusion of more space and height and brighten dark corners. The correct shade of grey in a gloomy corner can be transformational. The shades you select can be complemented or contrasted with accessories, lighting and soft furnishings to give your room a unique look. Our designers can show you how and with 16 colours to choose from you'll be spoilt for choice.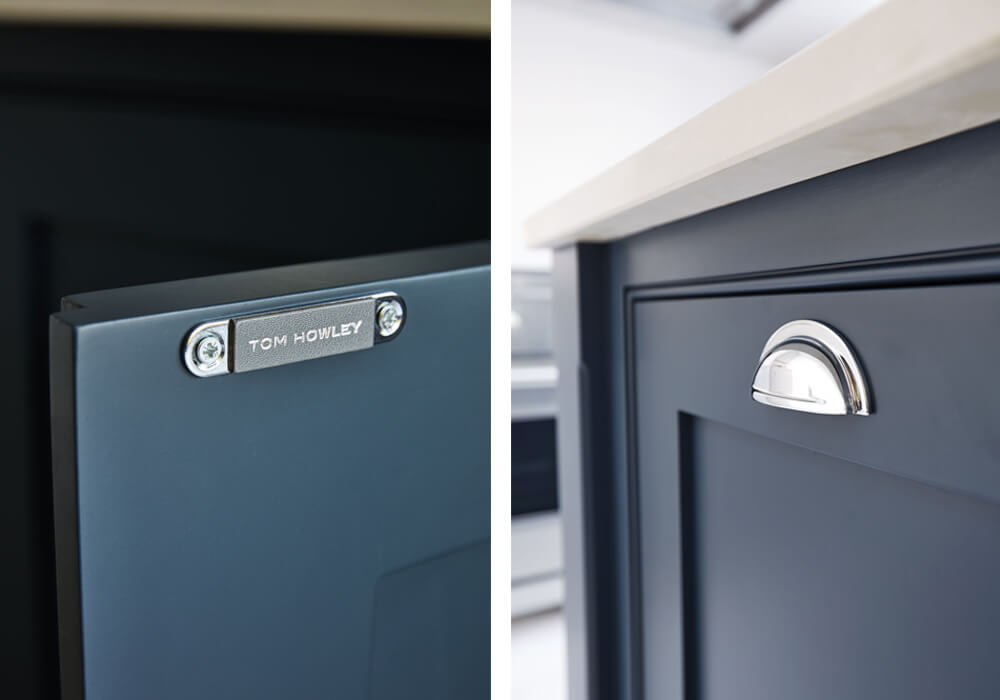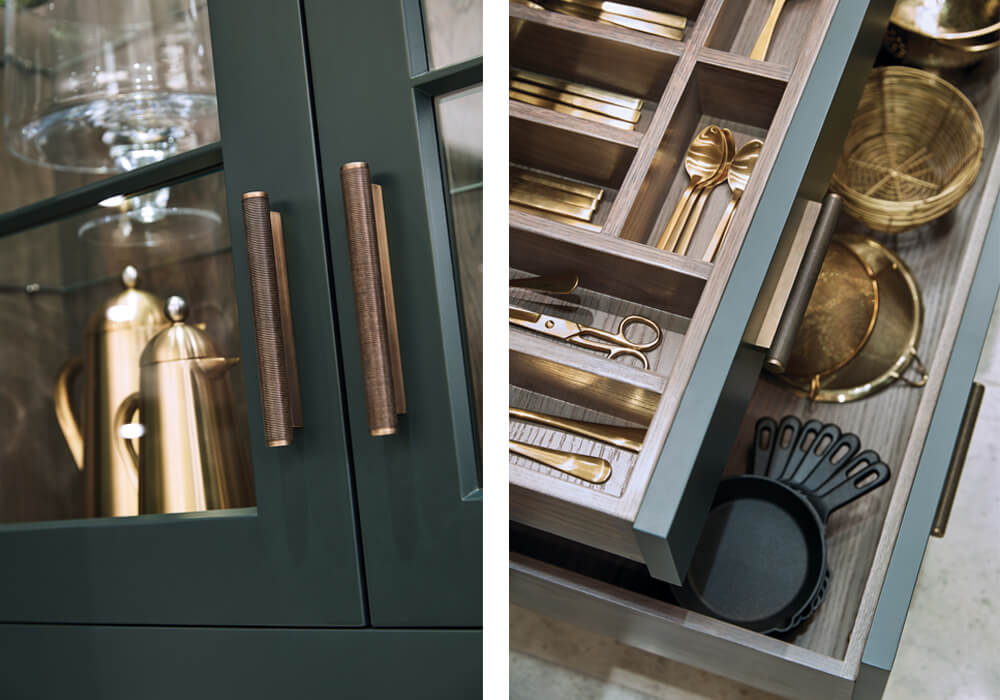 Perfect pairings
The carefully selected colours that you choose for your kitchen can complement each other beautifully. Go for timeless neutrals such as Tansy or Orchid or add a pop of dramatic colour with Nightshade, Lithodora (a heavenly blue) or our new shade Avocado. These are all matched with the perfect work surface, timber stain, hinge, handle and flooring to create an exquisite bespoke kitchen.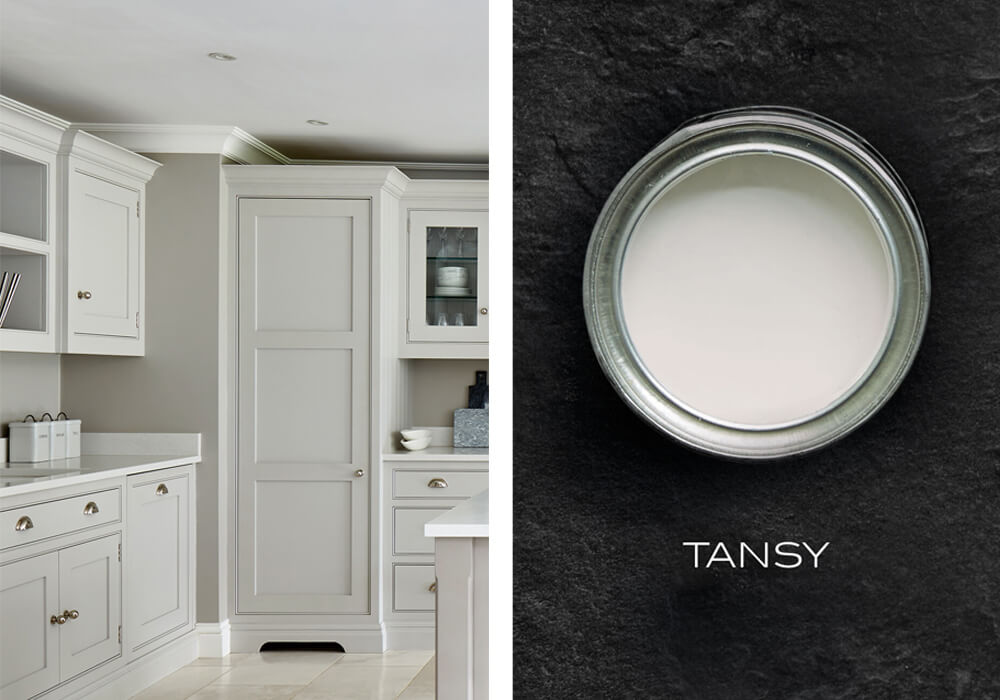 When you see a hand-painted kitchen, that's been exquisitely finished by a craftsman, not a machine you can see the difference immediately – it's all in its individual charm and superior quality. And when hand-painted kitchens feature stunning cabinetry with the exterior in one colour, the interior in a wood finish and the island in a different tone to add depth and interest, you can see a great deal of thought and creativity has gone into every design.
Read more about our hand-painted kitchens and colour palette here.