The charming historic town of Tunbridge Wells is surrounded by unspoilt parks and lawns, stylish shops and restaurants including The Pantiles, fantastic for summer months. This popular spa town is ideally located close to the coast and just a 50-minute train ride from Central London, making it the perfect location for one of our showrooms.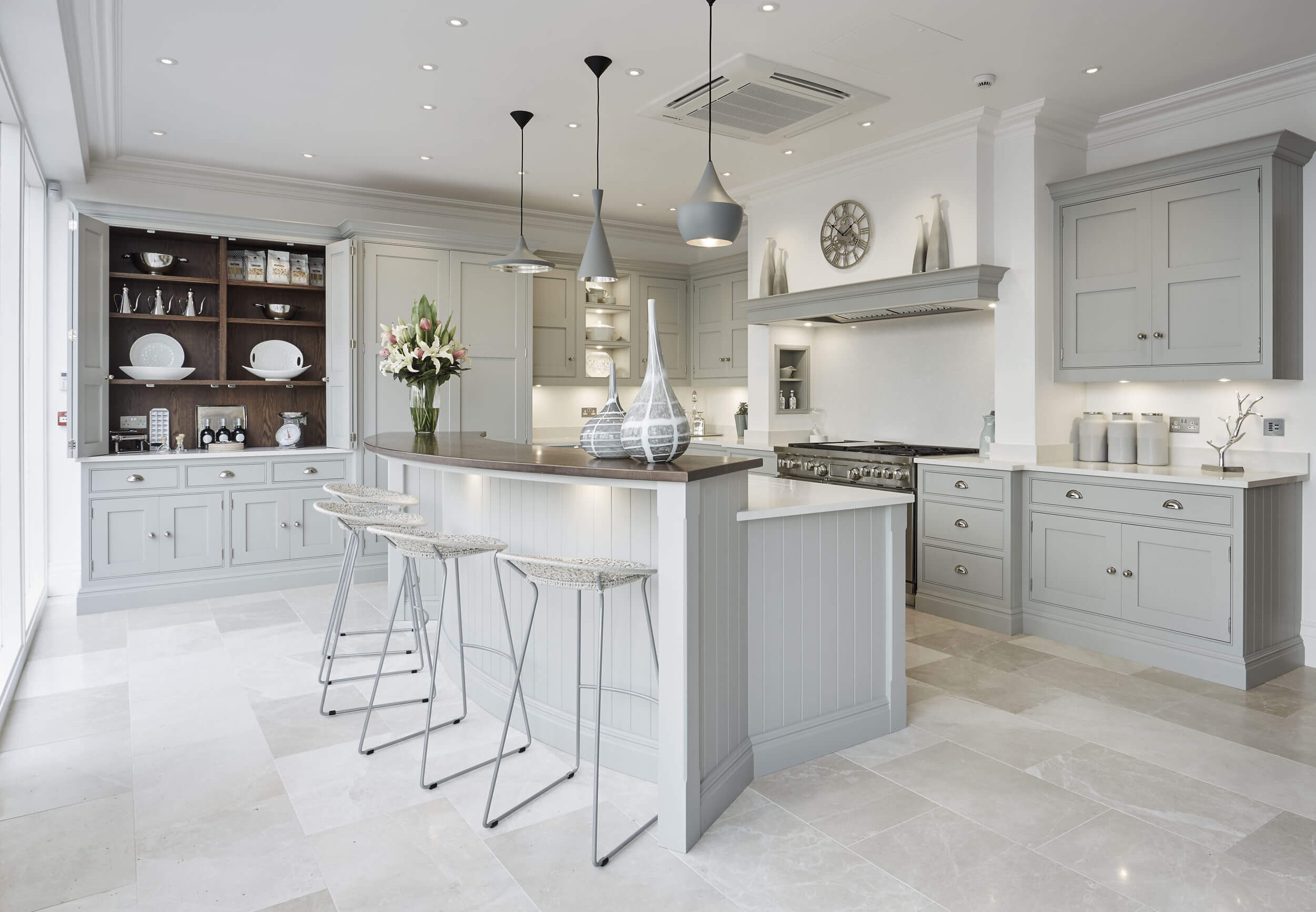 Tom Howley Tunbridge Wells Showroom
Last week, on what turned out to be the hottest day of the year we held an exciting reader event in partnership with Homes & Gardens Magazine. We couldn't have chosen a better day for people to venture out and enjoy our showroom. Welcomed by our skilled designers and with a glass of chilled prosecco in hand our guests had the opportunity to sit down, relax and enjoy the sun before listening to the very best in kitchen advice by Design Director Tom Howley.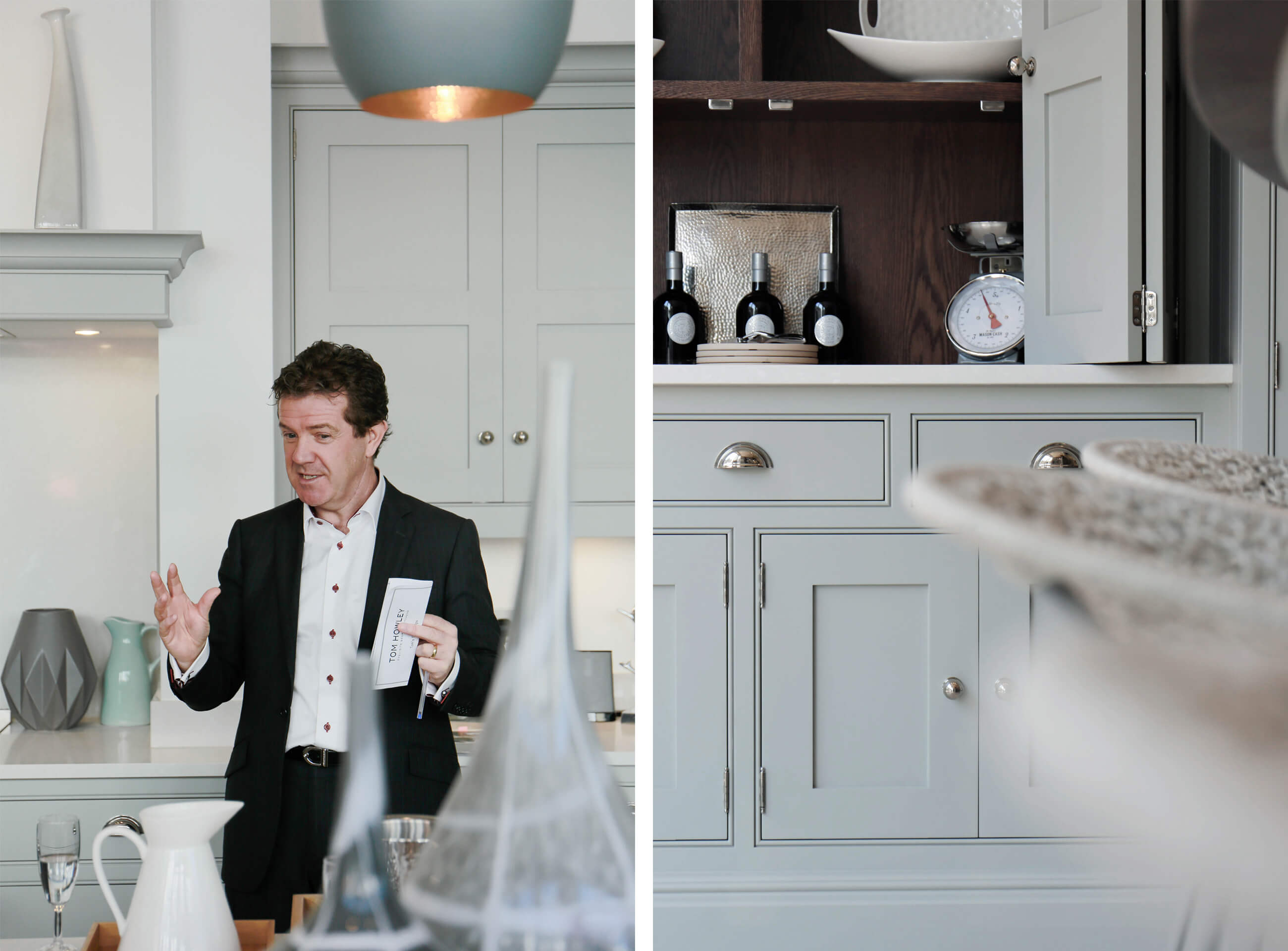 Seated in our stunning grey family kitchen, Homes & Gardens Editor in Chief, Deborah Barker opened the event introducing Tom Howley. Tom's masterclass sessions are often about current colour trends, his inspirations surrounding designs and features, planning advice and top tips when choosing materials. These presentations are a fantastic tool to ask questions about current or future projects, gaining expert knowledge to help design your dream kitchen.
After Tom's presentation, we were treated to a cookery demonstration by Sub-Zero and Wolf chef Nigel Smith who taught us how to make the most out of appliances whilst producing tasty seasonal dishes. Each ingredient and course came together perfectly. First, we indulged in asparagus ravioli with a wild garlic base, crab and langoustine, fresh in flavour and full of the very best ingredients sourced locally.

Moving onto the second course, Nigel explained the importance of sourcing high quality organic meat, demonstrating how to prepare the chicken with ease. The main dish of Goosnargh Chicken, layered herbed potatoes and seasonal veg certainly impressed guests with it's simplicity and taste.
Dessert is always a favourite, often representing a work of art rather than your regular plate of food. A light pecan tart was plated with a chocolate mousse component which was made using only two ingredients, high-quality chocolate and water! Usually these ingredients combined separate and become a clumpy mess, however, we were shown otherwise. After being melted over a bain-marie and then blended in Wolf's new high-performance blender, the fat molecules were brought back together to form a creamy light mousse. Each dessert was plated together with a chocolate 'dirt' made from dried dark chocolate cake, sweet carrot reduction jelly, caramelized carrots and edible flowers. The spring flavours and colourful ingredients were just what we needed on this hot day.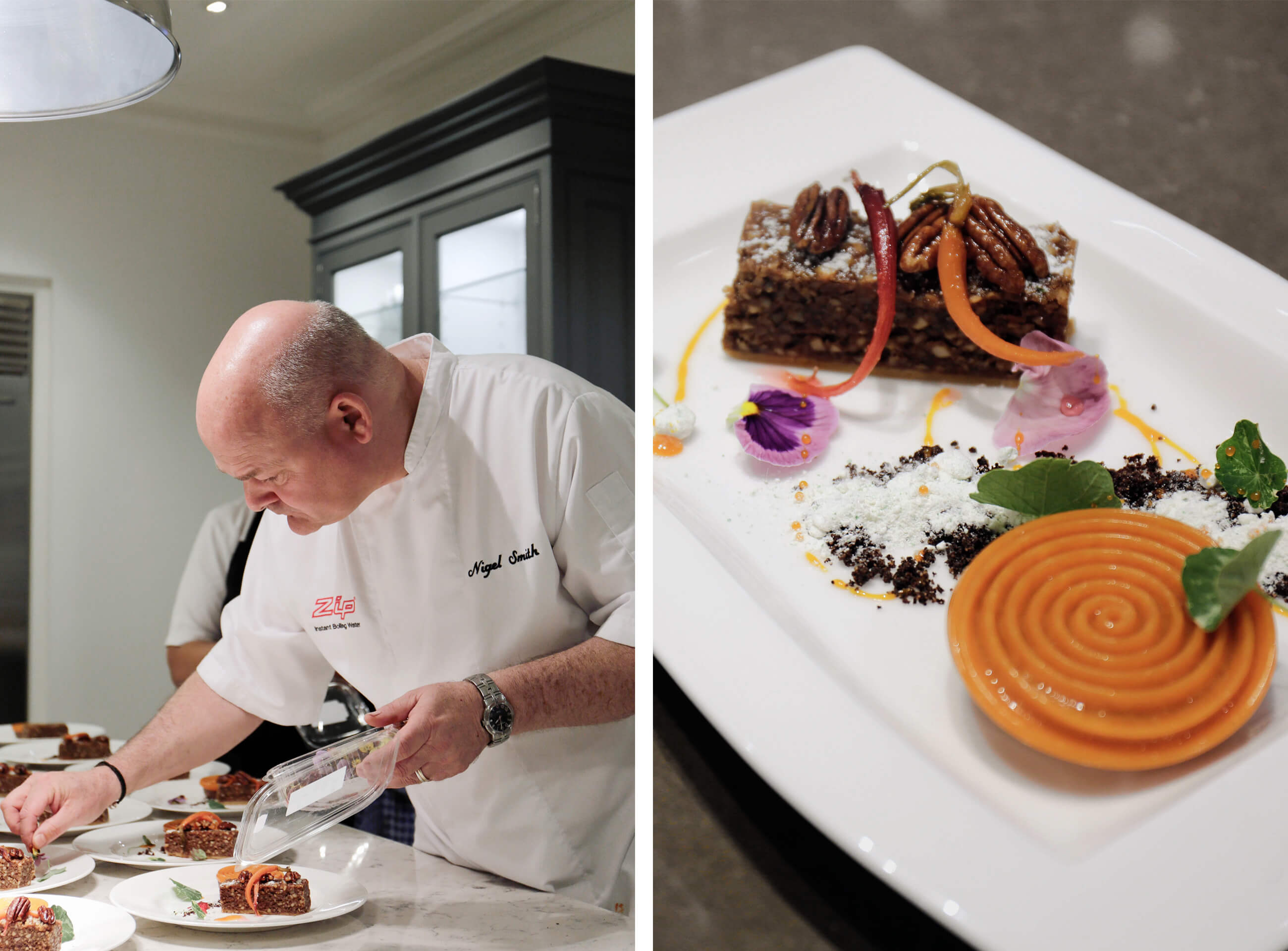 We'd like to thank Homes & Gardens magazine and Chef Nigel Smith for such a wonderful event. To discover more information on our Tunbridge Wells Showroom or anything mentioned above please follow the links below. Look out for any future events on our blog and social media channels. From reader events, showroom launches and gourmet masterclasses.