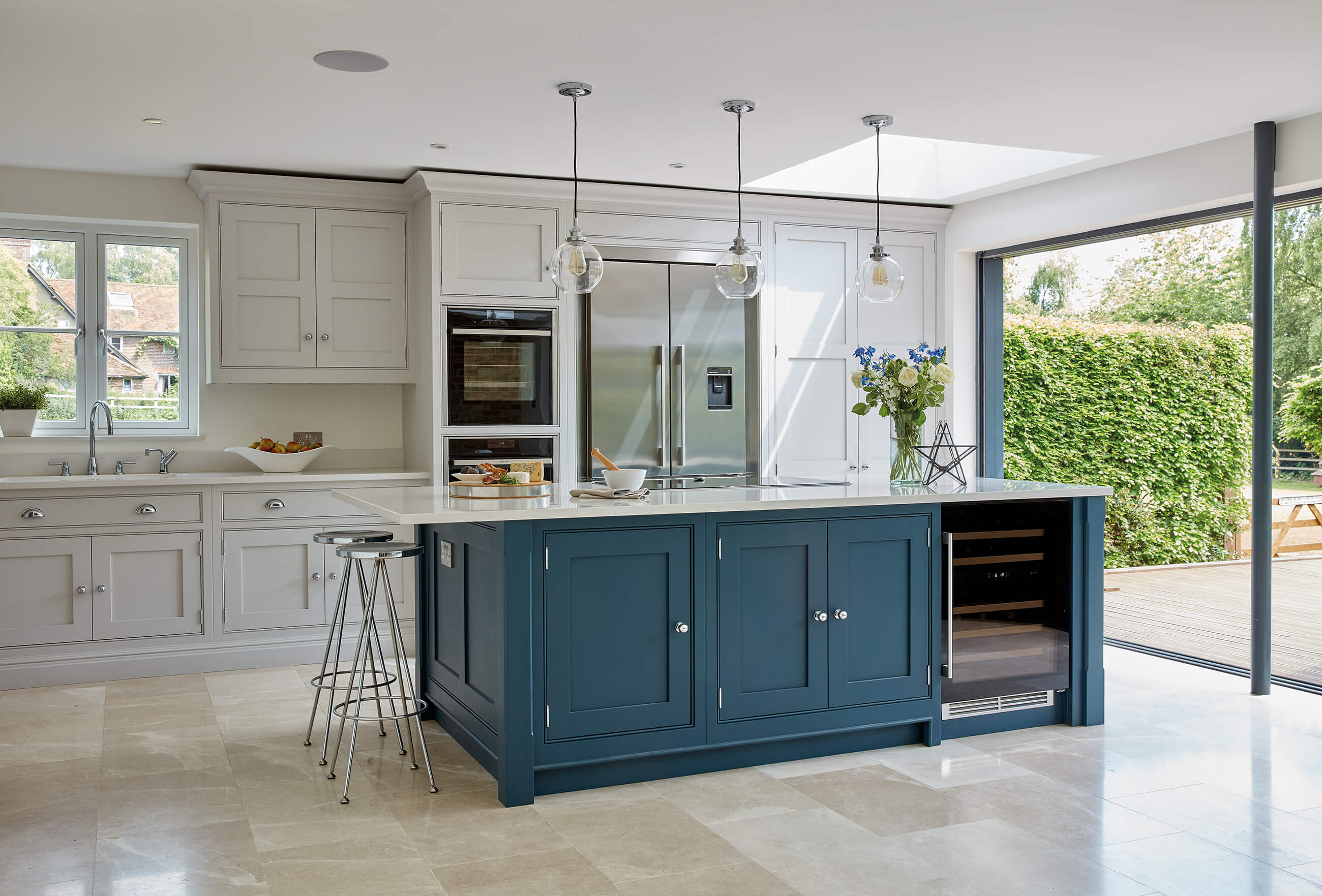 Summer is officially here which means we're all now eager to venture outdoors. Most of us expect glorious sunshine and blue sky's all season long, this said we can't rely on the Great British weather for alfresco dining every day, we can, however, bring the outdoors in giving our kitchens a greater sense of space and calm.
Opening up and extending our kitchen and dining space is more popular now than it's ever been. More and more of us are treating this room as our favourite place to gather, socialise and relax as well as to cook and eat. Here are some of our top tips for creating the perfect indoor-outdoor space.
1. Work-around the views.
Do you overlook magnificent countryside, an eye-catching coastline, a great garden or patio area? Work-around these stunning views. Make use of windows to frame landscapes and install sliding glass or bi-fold doors along the full width of your living space to fully open up and extend your home. If you have a dining zone place your seating and table accordingly to take advantage of the impressive views.
2. Create a seamless indoor-outdoor space.
Merge your interior and garden by extending your indoor flooring out onto courtyards and patios. By using the same material throughout, it gives the illusion of one seamless space. There are so many options of durable tiles, cool greys, textured stones or concrete effect styles work perfectly.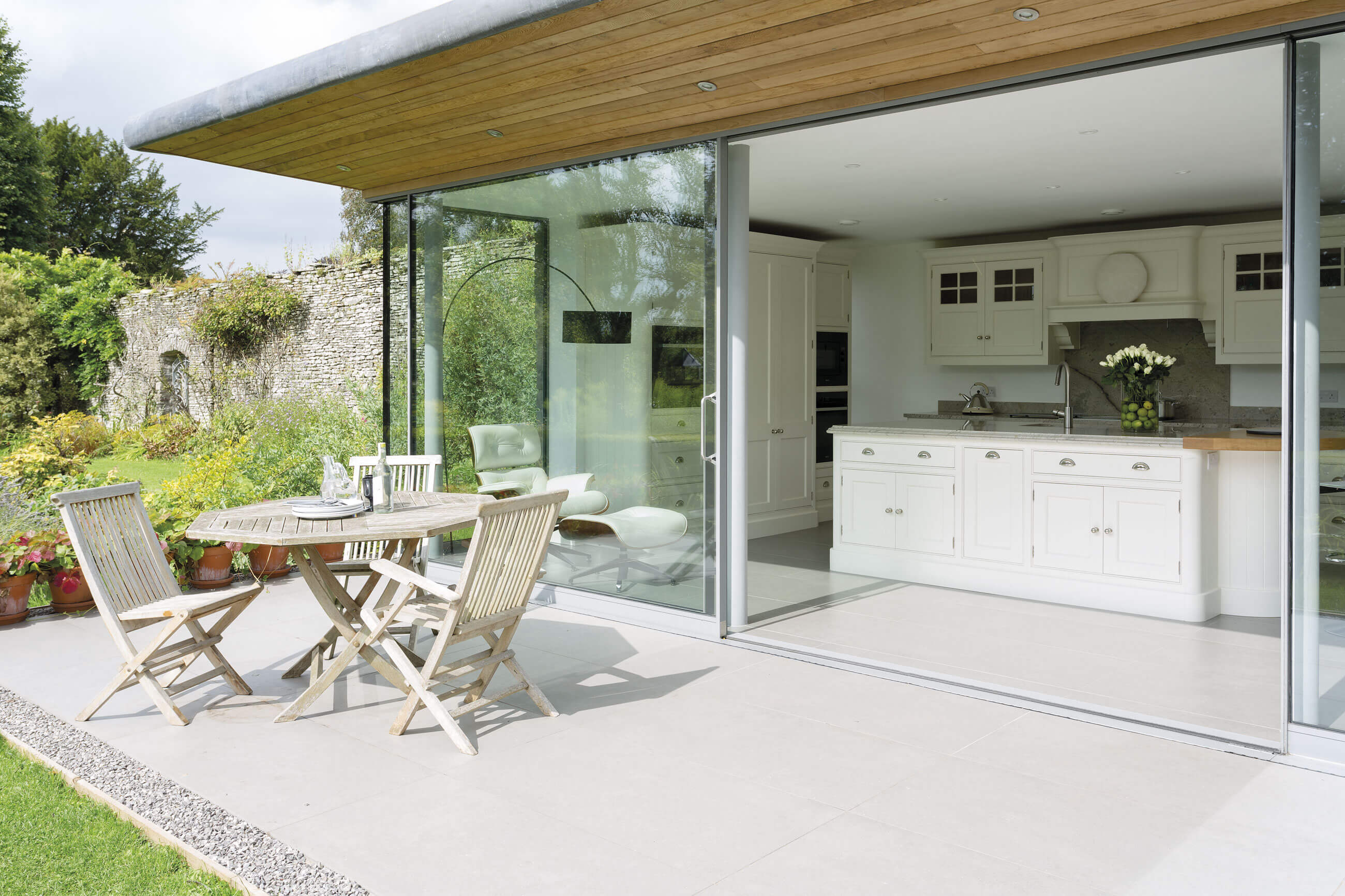 3. Designed around your lifestyle.
If you love socialising or have a large family, create separate zones for relaxing, eating and entertaining. A chill-out zone outdoors with comfortable, waterproof seating is a great idea for children. Where creating an idyllic zen reading corner with woven chairs and moody outdoor lighting is ideal for relaxing at the weekend.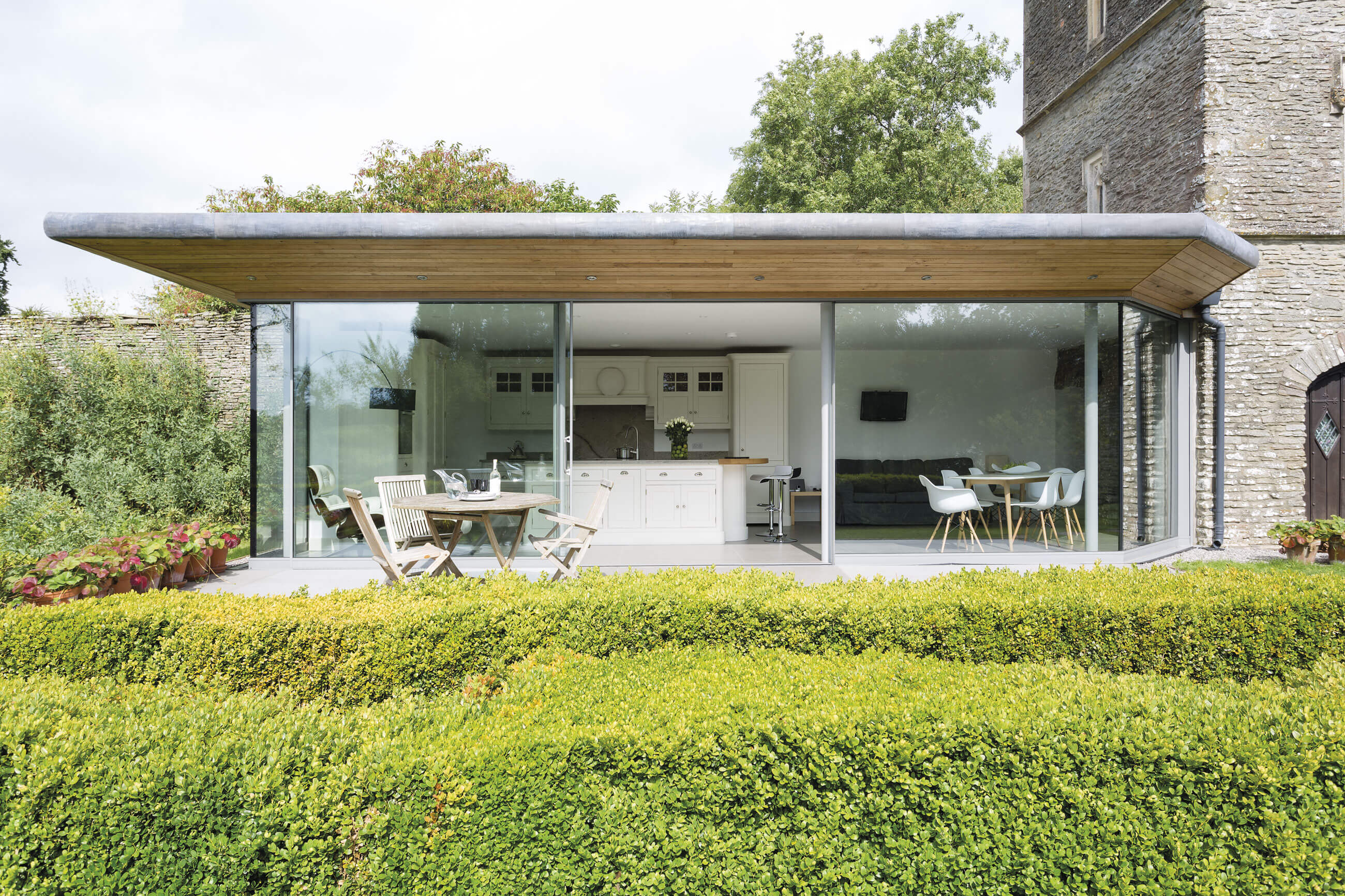 4. Choose one style.
It's easy to take your interior design and style outdoors. If you have a specific scheme in your kitchen, choose materials, a hero colour and details that match or mimic. Outdoor furniture, considered planting and weatherproof soft furnishings are an easy way to do this.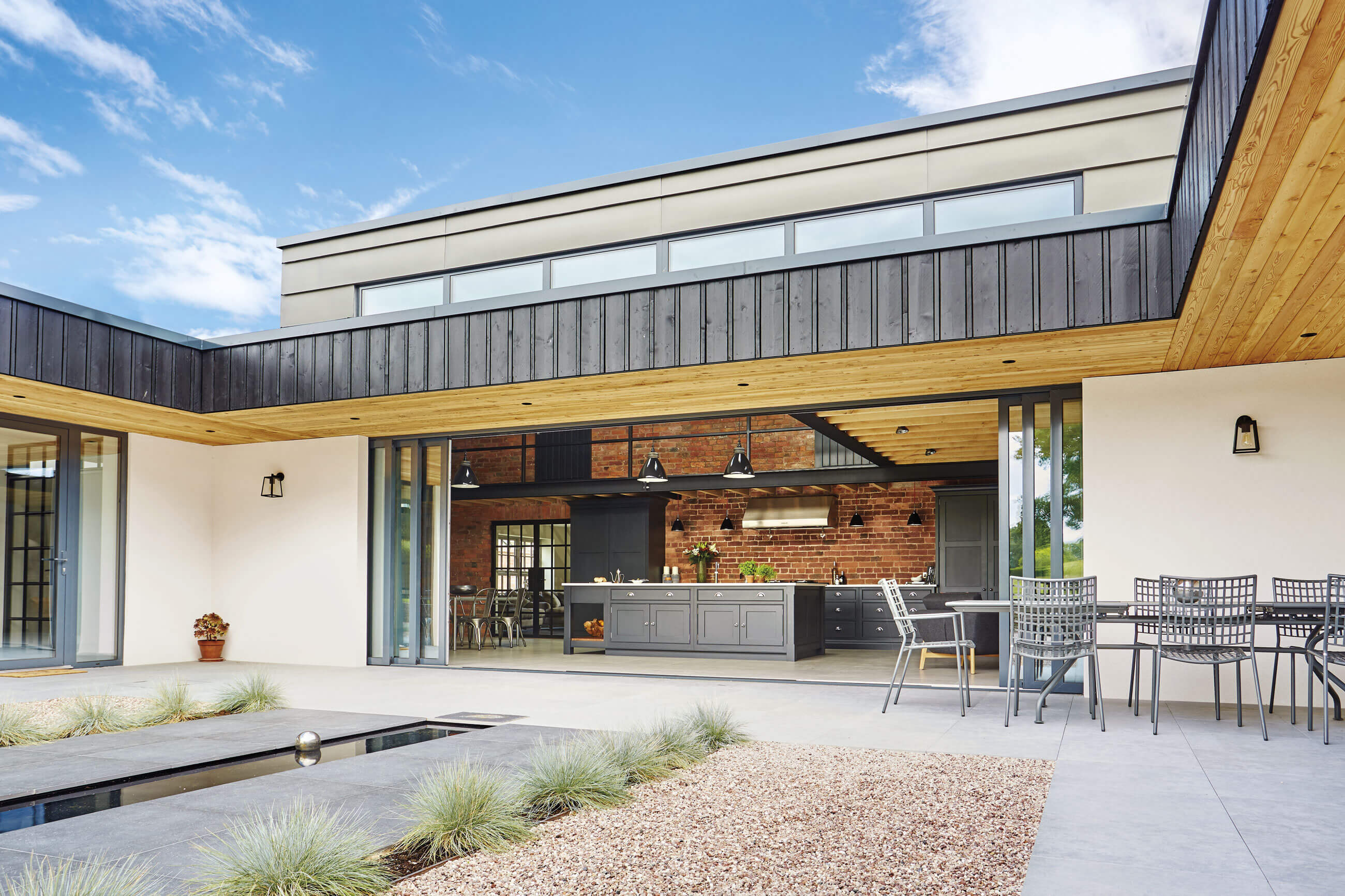 5. Give your space a focal point.
Having a distinctive feature in your outdoor space can be a great talking point and gives the illusion of extended space. If your outdoor space is undercover why not hang a statement chandelier – great for illuminating your outdoor area. If you have a courtyard, a water feature will give your space a tranquil ambience and a 'twist of old Tuscany'.
6. A touch of glass.
If you have the space, install bi-fold or tri-fold doors and open up the entire wall for a flawless flow into your garden. Bi-folds or glass extensions open up your whole home and even when tightly closed, they'll let the light flood in all year round.
7. Storage.
Think about incorporating discreet storage solutions for fold-away tables and chairs. It makes reaching for seating much easier when the sun comes out and protects your items from the elements.