After a busy few months of final finishing touches and shoot days, we finally opened the doors to our stunning new Cambridge showroom. As always, we launched our new showroom in style, guests filled our impressive new space, prosecco flowed and delicious food was served by Chef Nigel Smith.
We are delighted with how much positive feedback we've already had since arriving in this beautiful historic city. Located just a fifteen-minute walk from the train station and close to the centre of Cambridge, it's in the perfect place for you to stop by and say hello.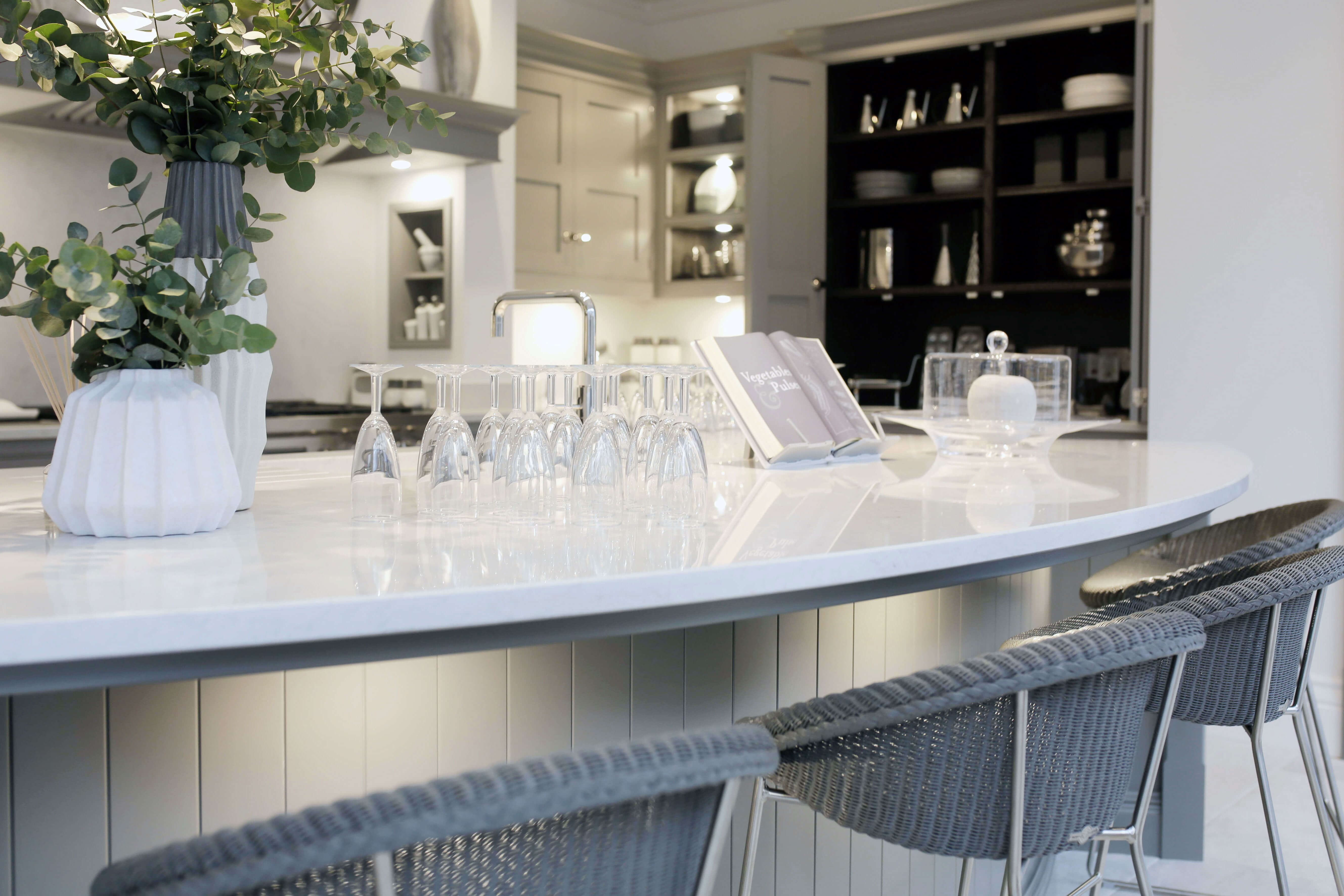 Guests enjoyed a glass of prosecco on arrival before our chef, Nigel Smith began his eagerly anticipated demonstration. There was time throughout the evening to explore our exquisite designs including the new Kavanagh collection. Hidden gems within our drawers, cabinets and professional appliances from the likes of Miele, Sub Zero and Westin gave our guests plenty of food for thought.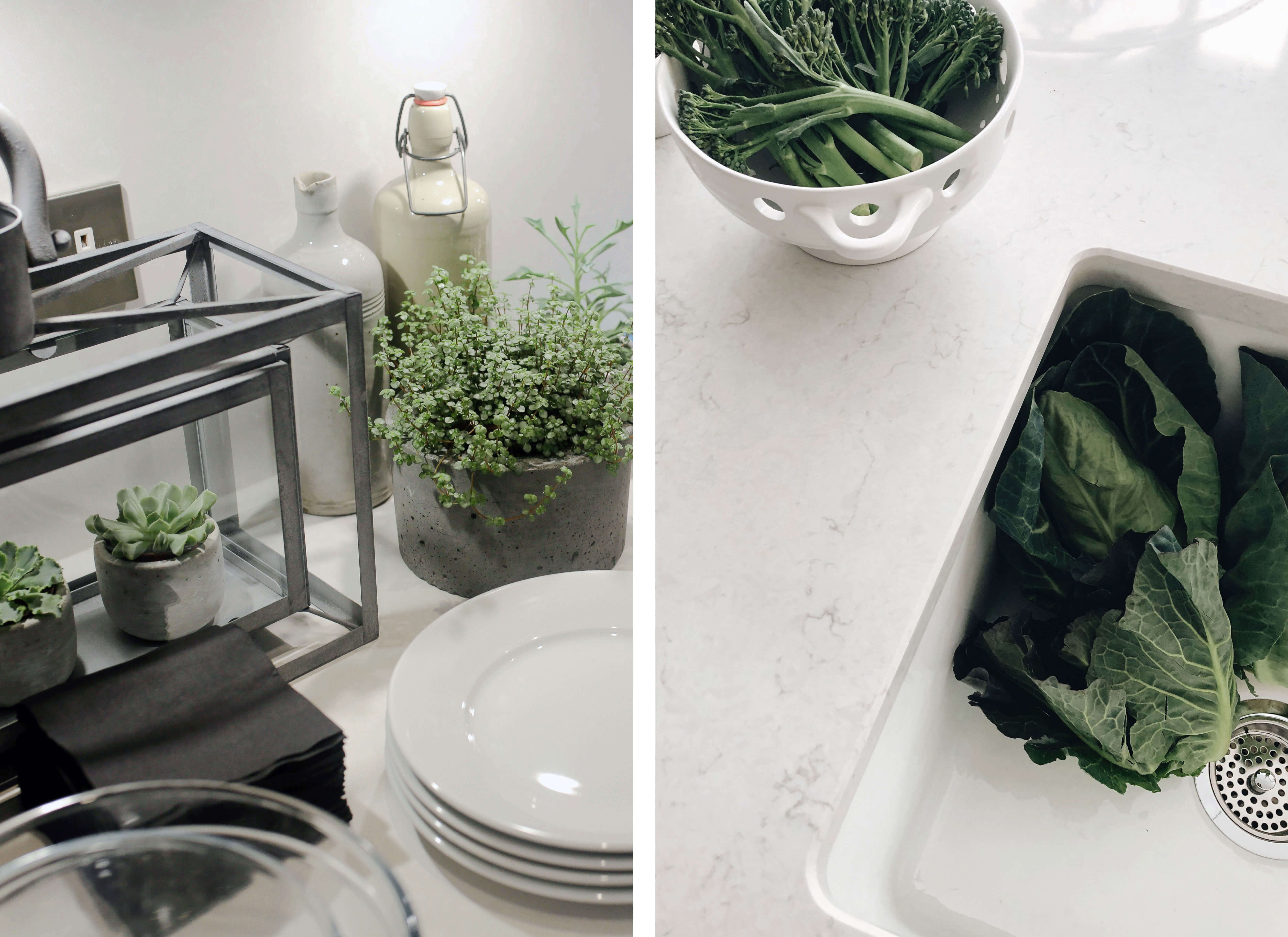 Trained at The Savoy, our guest chef Nigel has worked at several prestigious restaurants before launching his own cookery school and patisserie range. Personal chef to celebrities such as Sir Nick Faldo and Gary Player, his own inimitable style delights all those watching. His energy entertains and inspires often with a few jokes thrown in amongst the expert tips. Guests were treated to three courses; starter, main and dessert. Each person having their own delicious portion to enjoy after each course.
After the first course, guests were treated to baby Hake accompanied with delicious spring ingredients. The Miele appliances used demonstrated how to accomplish the same recipes in your own kitchen. Even if they don't turn out to be beautiful works of art like Nigel's, they'll taste just as great using fresh seasonal produce.
Everyone had the opportunity to chat to Nigel as he prepared each course, sharing his expertise, insights and tasters throughout the evening. Seeing our showrooms so full and alive on our event nights inspire us to go the extra mile with each one we open. The live kitchens within each of our showrooms provide the perfect space for you to experience first hand how a Tom Howley design would work for you, in your own home.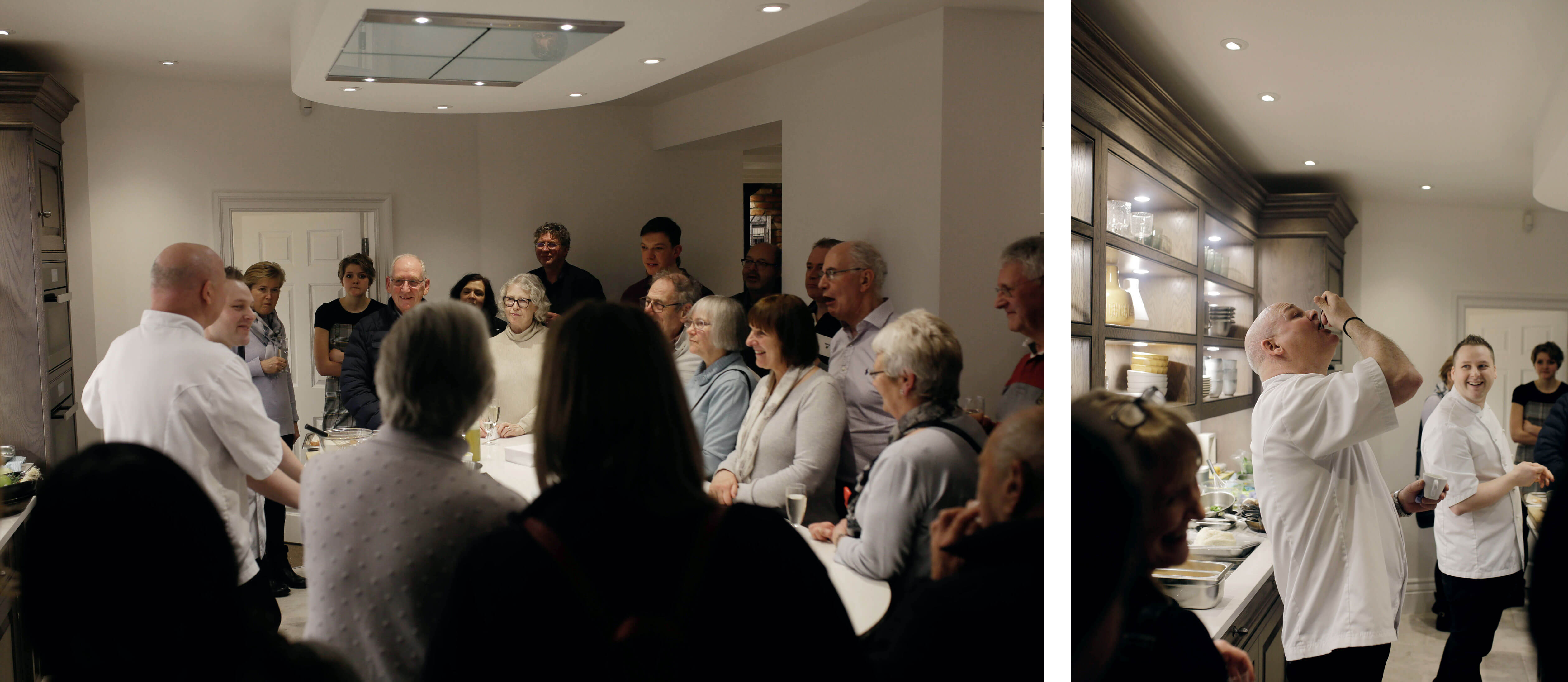 We'd like to thank everyone who helped us celebrate our opening night. Look out for recipes from the event on our blog soon. To discover more information on our showroom or Nigel Smith please follow the links below.
Find our Cambridge showroom
Nigel Smith
Miele
Sub-Zero & Wolf
Westin