At last! Days are getting longer and warmer. It puts a spring in our step and gets us in the mood for entertaining. Everybody knows the best gatherings begin and end in the kitchen so why not create a space that's as sociable and welcoming as possible.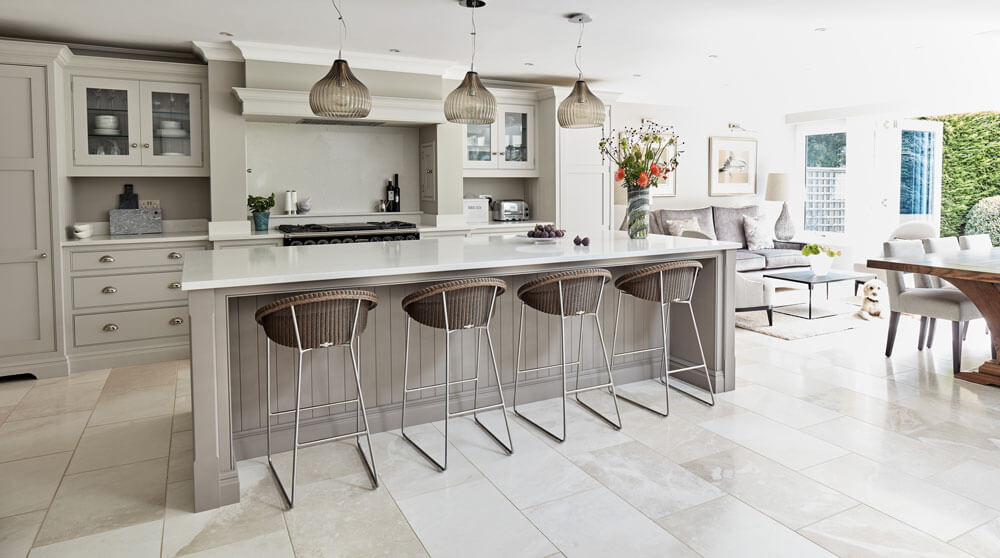 Kitchen Seating
Even large spaces can have issues when it comes to seating. A good idea is to create a 'gathering zone' – somewhere everyone can sit and relax. A social kitchen island is a great place to have informal seating such as bar stools where guests and family can chat and enjoy a drink while the cook prepares the meal. If you have the room, a sofa or armchair away from the kitchen area is a fantastic way to create a relaxed, comfy zone. A separate dining area in your kitchen with a table and chairs means everyone has a place to sit, eat, read or watch TV.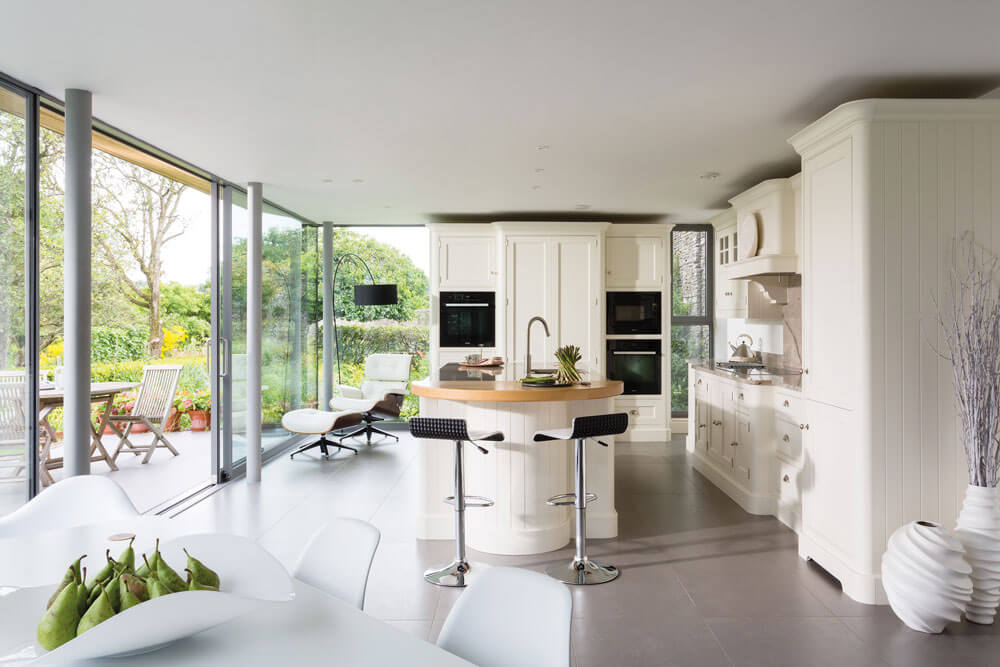 Layout
Think about the 'working triangle'. This is the space between the fridge, oven and sink. When everything is in the right place, it makes working in your kitchen slick and easy. It also enables you to move smoothly around your space when guests are present, allowing them to relax or mingle while you cook.
Appliances
If your kitchen is the main room for your family or social life, think about where you want your appliances to be. If you are the person cooking the food, you won't want to have your back to your guests so consider placing the hob on an island so that you can socialise with family and friends as food is being prepared. Islands are a wonderful focal point and extending the work surface to create a breakfast bar with seating is both practical and sociable. An integrated wine cooler is an excellent appliance to place near seating areas. It allows guests to help themselves to drinks and snacks without getting in the way of the main cooking area.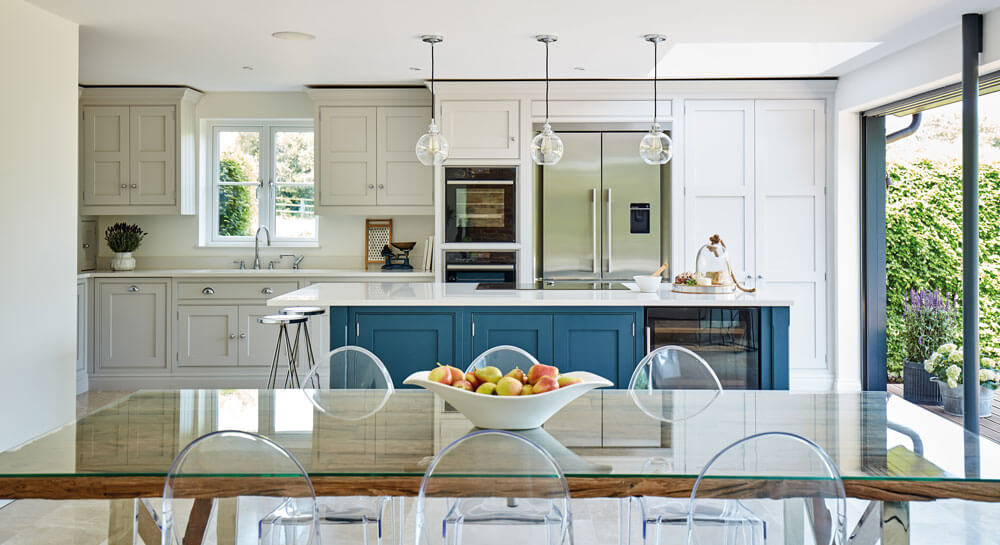 Views
If your kitchen overlooks your garden, or has a great view, why turn your back on it? Position sofas, chairs or your dining table towards it so that everyone can enjoy. If your sink is beneath the window with the best outlook, move it; and, if you have the space, transform your window with the magnificent view into a full-length bi-fold door. Creating an indoor-outdoor living space can take dinner parties outside into the garden, with all the essentials of the kitchen to hand.
Want to find out more? Discover how our kitchen collections can transform how you live and entertain in your home by requesting our free 2019 brochure today.