Islands are replacing tables as the focal point in modern kitchens. They're a functional, stylish central feature that act as a space to prep and cook food, eat, drink and socialise. While you might think adding an island to the centre of your kitchen will take up room and make the place feel smaller, it can actually save space as the storage and work surface it provides may remove the need for additional cupboard space – especially in smaller kitchens.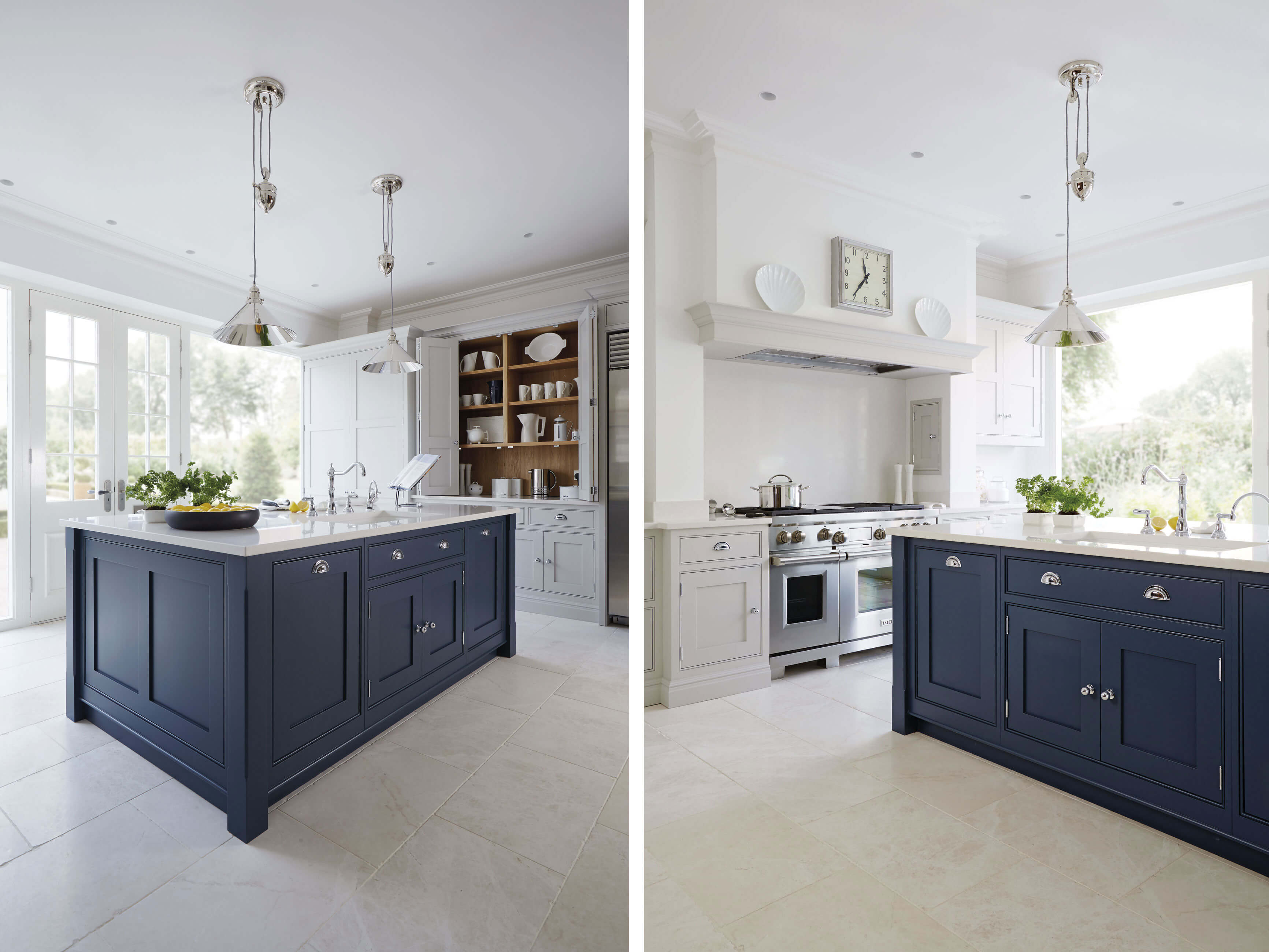 Luxury Blue Painted Kitchen
Like all stylish pieces of furniture, islands come in all shapes and sizes. They add character and functionality to your kitchen, and best of all, have multiple purposes. Each one is individually designed around how you want to use it; some have integrated appliances such as ovens and hobs built in. Others may incorporate your kitchen sink, drawers, cabinets and wine coolers. Islands can be the place where the whole family gravitates to chat and eat at the end of a busy day.

Grey Family Kitchen
Before choosing your island, consider the size and shape of your kitchen. It's amazing how even the most awkward spaces can include a well-considered and well-planned island. An island should be designed around you and your lifestyle. From its inch-perfect scale that will make the best use of your floor space, to practical considerations such as storage, appliances and integrated power points.

Blue Shaker Kitchen
The design of every island should beautifully and cleverly co-ordinate with the style and décor of your kitchen – whether it's being built as part of a renovation or is an additional inclusion to your existing kitchen. Thinking carefully about its height and using co-ordinating or complementary colours can add depth and interest to the feature and even make your kitchen look and feel more spacious.