When designing our showrooms, we aim to create spaces like no other; bespoke kitchen designs to capture your imagination and memorable experiences to inspire. Our latest Tom Howley showroom located in the beautiful city of St Albans does just that, showcasing the very best of what Tom Howley has to offer.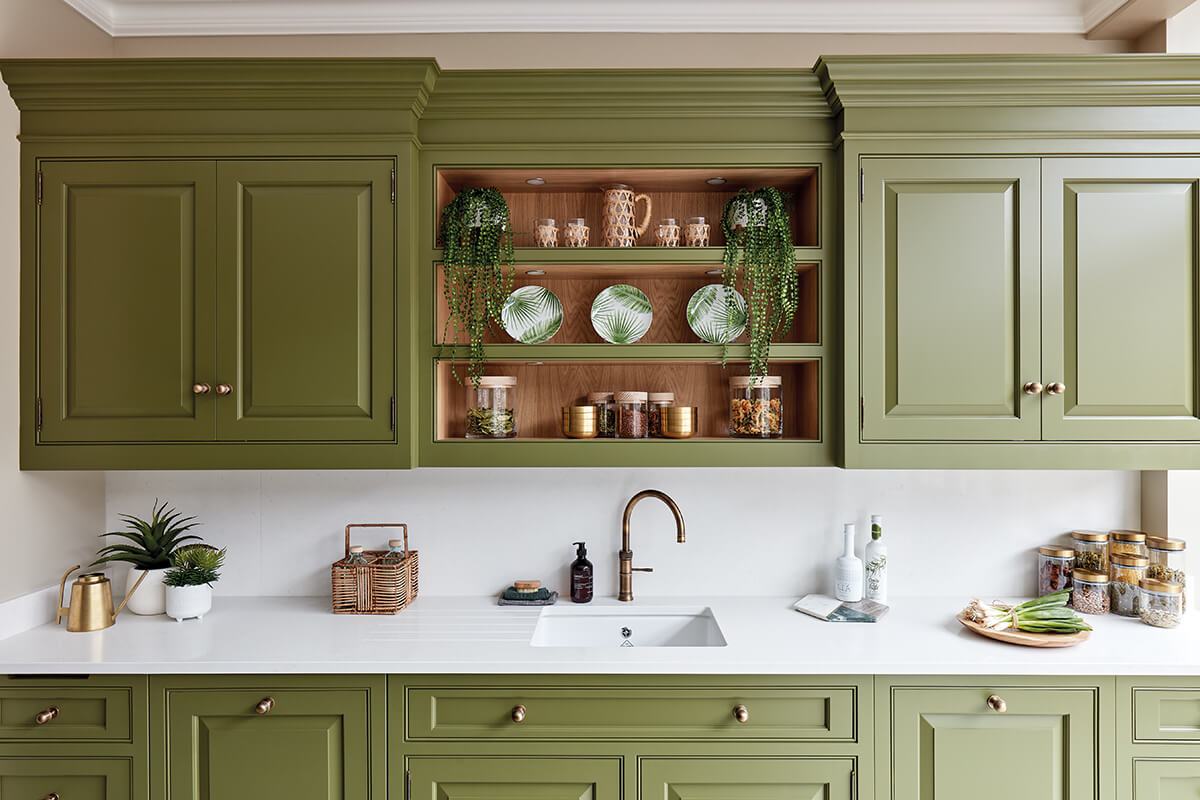 Our Showrooms
The idea with our showrooms is that they are not just a collection of furniture designs but rather a demonstration of how a full-size Tom Howley kitchen may look and feel in your own home. You can test out features, understand the materials, experiment with colour schemes and discover what makes our designs truly unique.
Design Director Tom Howley explains, 'We know that people are trying to make the most of their homes, so we've incorporated some of our key signature pieces whilst also using the showroom to demonstrate how Tom Howley furniture can be adapted to other areas of the home. As well as three full-size kitchens, you'll be able to explore a walk-in pantry, a boot room, two office spaces and a built-in media wall.'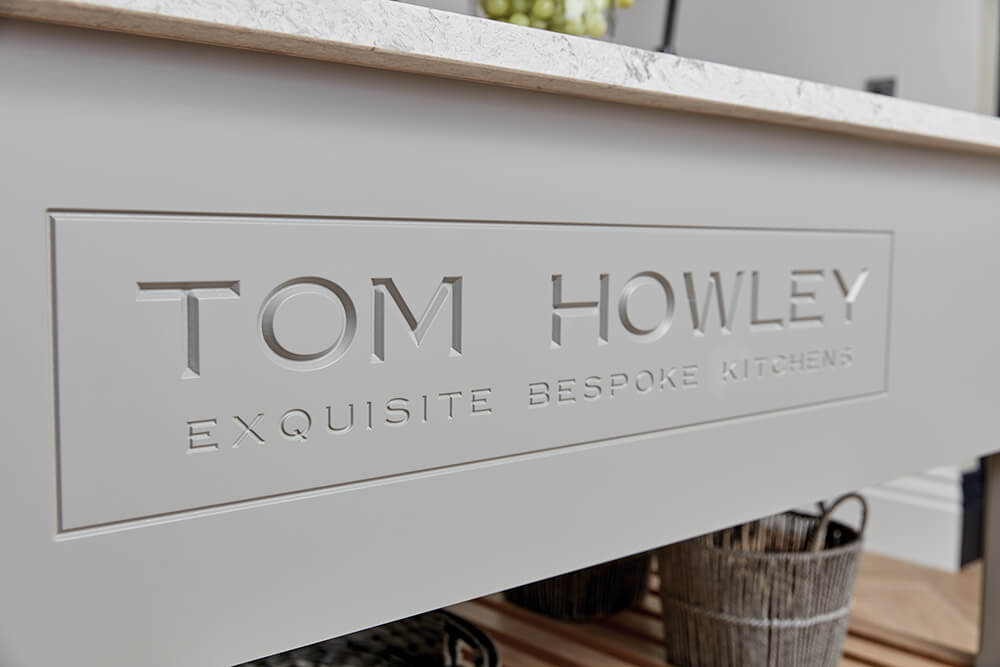 A World of Colour
Our St Albans showroom showcases timeless designs in classic shades and some of our more vivid colours and playful interior decor ideas. We asked Design Director Tom Howley to share his inspiration behind this imaginative new space.
'Each of the displays in our St Albans showroom complement each other but also serve for different design inspiration. For example, there are three islands in the showroom, each showcasing various uses and styles.
The three main kitchens have all been designed with a particular client journey in mind. The Devine at the front of the showroom is painted in our striking green paint colour, Serpentine. It is one of our more traditional, ornate furniture collections, but we've given it a contemporary twist by combining a bold colour with burnished brass hardware and crisp white worktops.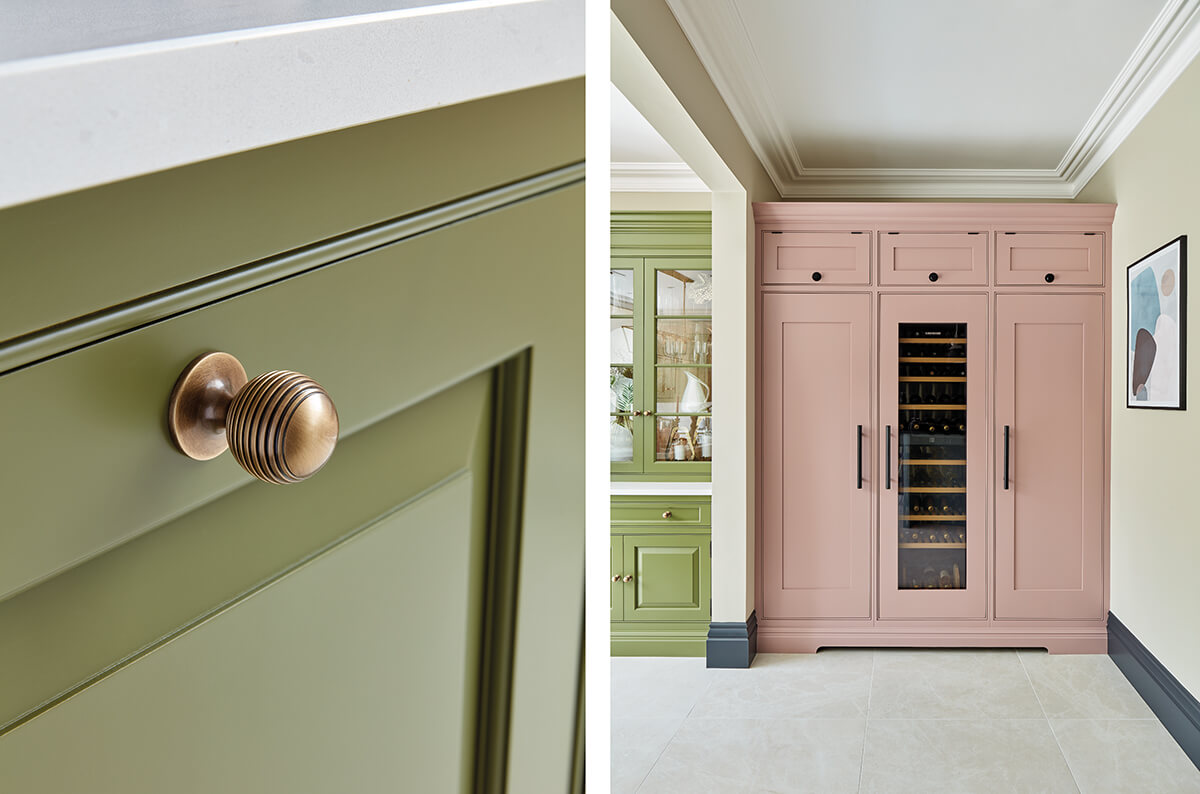 Next, is the Hartford painted in Azurite. The Hartford is the classic Tom Howley look we're renowned for, so with this display, we've been able to add in all of our signature pieces, such as the chimney breast, a sociable island, ample storage space and an impressive breakfast pantry.
Finally, towards the back of our showroom is one of our newer collections, Butler. This design has been very popular in our Winchester showroom since we launched in 2020. It's a wonderfully functional space with classic colour combinations, state-of-the-art working appliances and a prep island to work from.
The other areas we have introduced include a walk-in pantry and boot room, both classic Hartford designs. These spaces allow the client to visualise how additional areas can be added to a traditional Tom Howley kitchen in their own home. The boot room is full of practical features whilst still making a timeless design statement painted in Chicory.'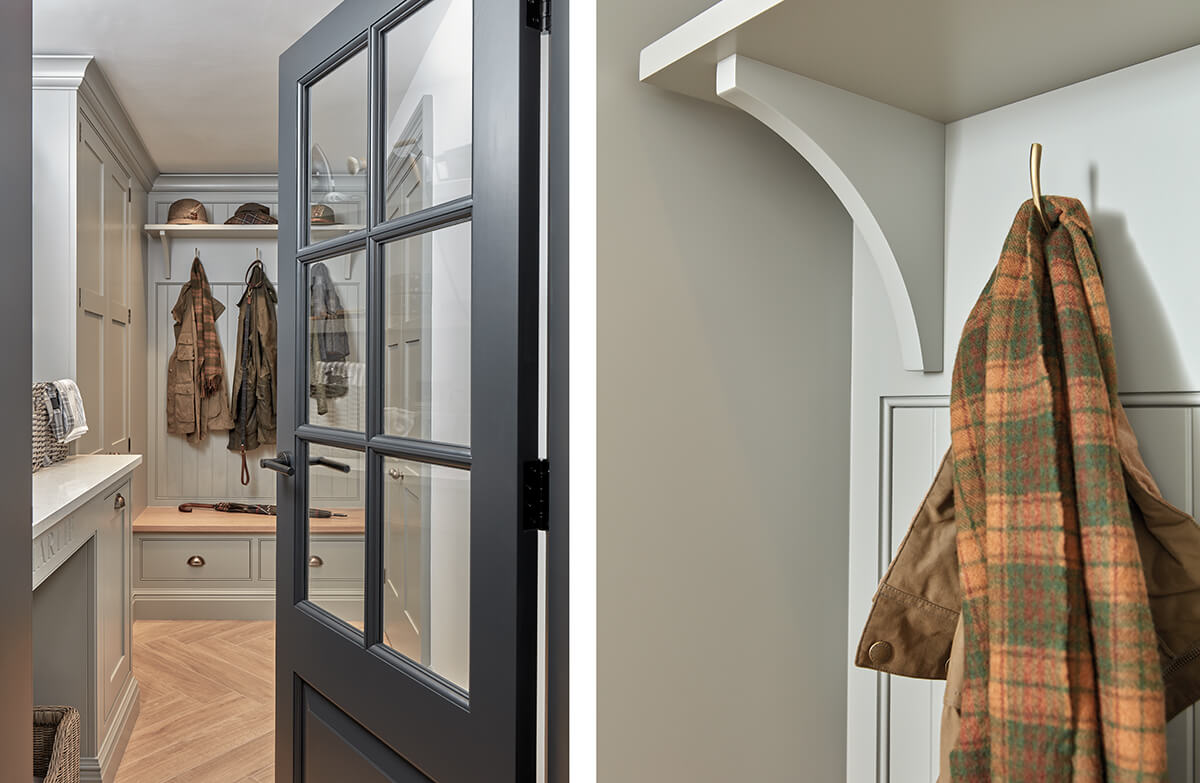 Design Teams
Our eighteen showrooms are nationwide, so you're never too far away from fulfilling your kitchen dreams. Our dedicated showroom teams will be with you at every step, offering inspiration in the initial design stages and industry leading aftercare. We've shared essential tips on what to prepare in advance when undertaking a kitchen renovation and points to consider when sitting down with a designer to plan your dream space on our blog.
Where to Find Us
You can find our new Tom Howley showroom at 1 Canberra House, London Road, St Albans, AL1 1LE, within a 15 minutes' walk from St Albans City train station. Parking is also available in the local area and the local shopping centre, The Maltings.
Click here for opening times and showroom contact details.