Once upon a time, most kitchens were either painted white or were finished in natural wood. Now, kitchens are integral to the interior design of our homes, often influencing the style story in the rest of the property. Kitchens are evolving as large, multifunctional spaces where the whole family gathers to eat, socialise and relax. Our design tastes influence the whole space, and as we are becoming bolder with our choices, dark kitchen designs are now taking centre stage.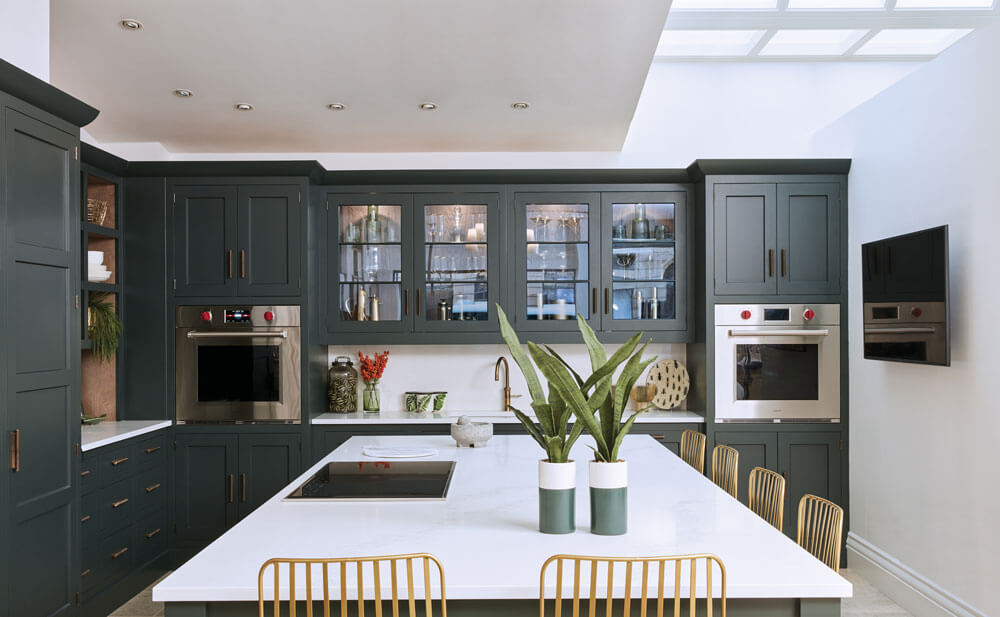 Dark Green Shaker Style Kitchen
Why Choose a Dark Kitchen?
Last year we saw a sharp increase in orders of dark kitchens with searches for grey shades up by 93 per cent in six months. Equally popular are dark shades of green with searches and orders reflecting that dark kitchens are here to stay. Dramatic deep shades such as our Avocado, luxurious charcoal hues, taupe and sophisticated black designs create cosy and comforting spaces. For a room that simply oozes high-end homeliness, combine dark shades with beautifully grained wood for added texture and warmth.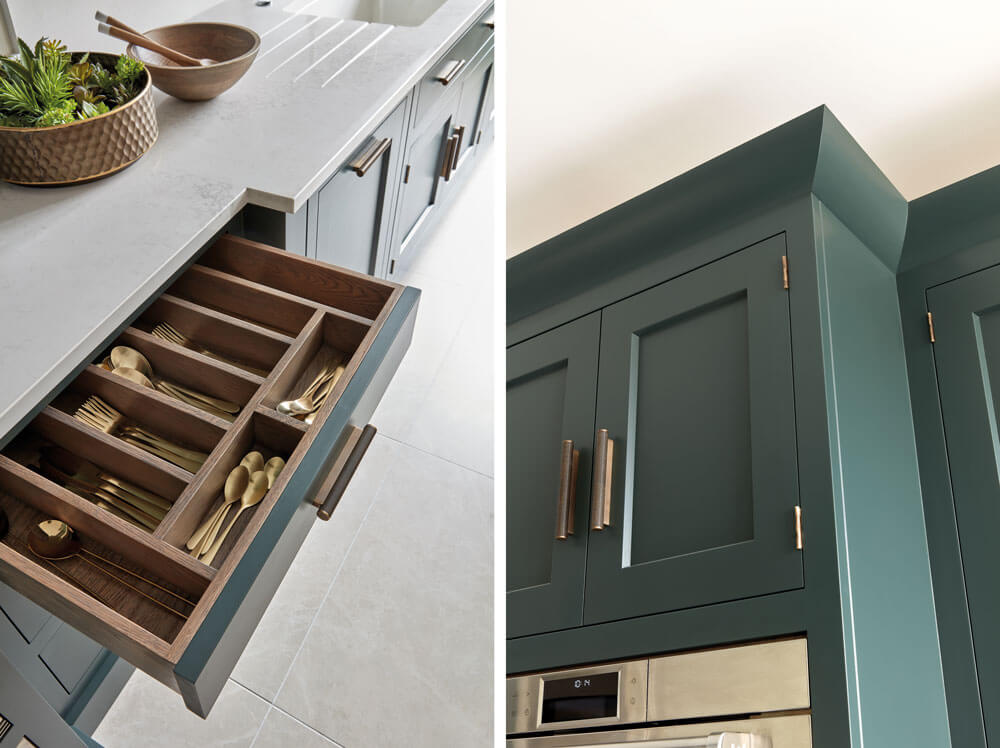 If you have your heart set on this style, make sure the room gets lots of natural daylight and that the artificial lighting is perfectly planned. Add pale natural flooring or white surfaces and mirrors to help bounce light around and open out smaller spaces. Avoid too many pale contrasts though, as the beauty of a dark kitchen lies in creating a sophisticated yet snug ambience.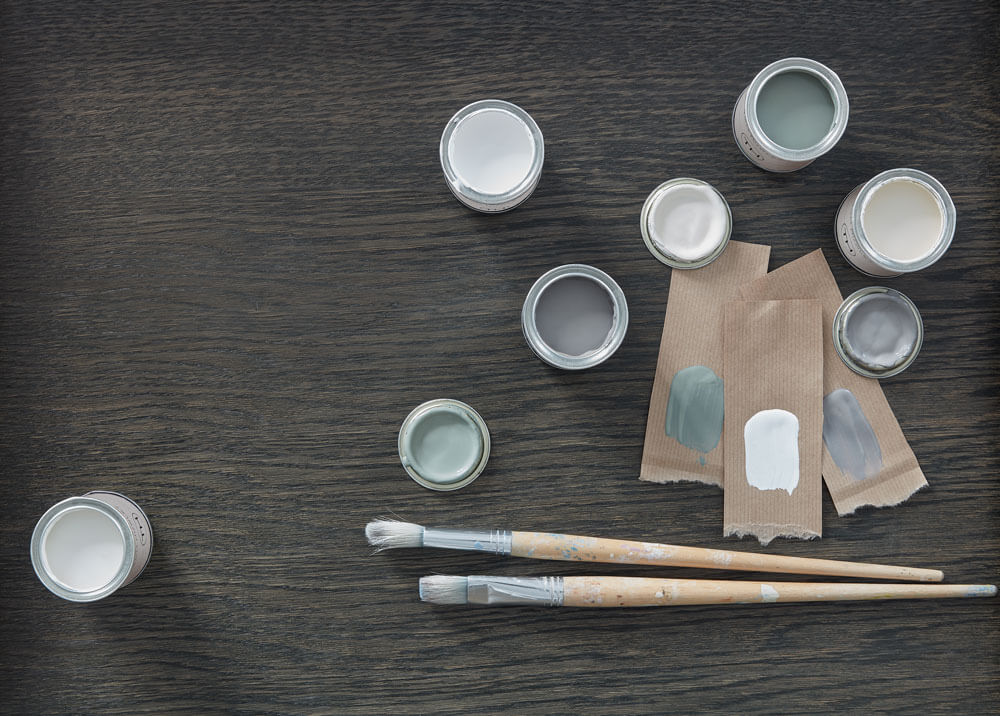 Our Hand-Painted Kitchens
Our carefully curated paint range allows you to go neutral, bright or bold. The choice is yours, and the excellent result will guarantee our hand-painted kitchens stand out from the rest. Our designers are on hand to assist you in your search for the perfect colour and combinations using two or more colours for a striking end result. Take a look below at our stunning dark kitchens designs and be inspired.
Timeless Green Kitchen Design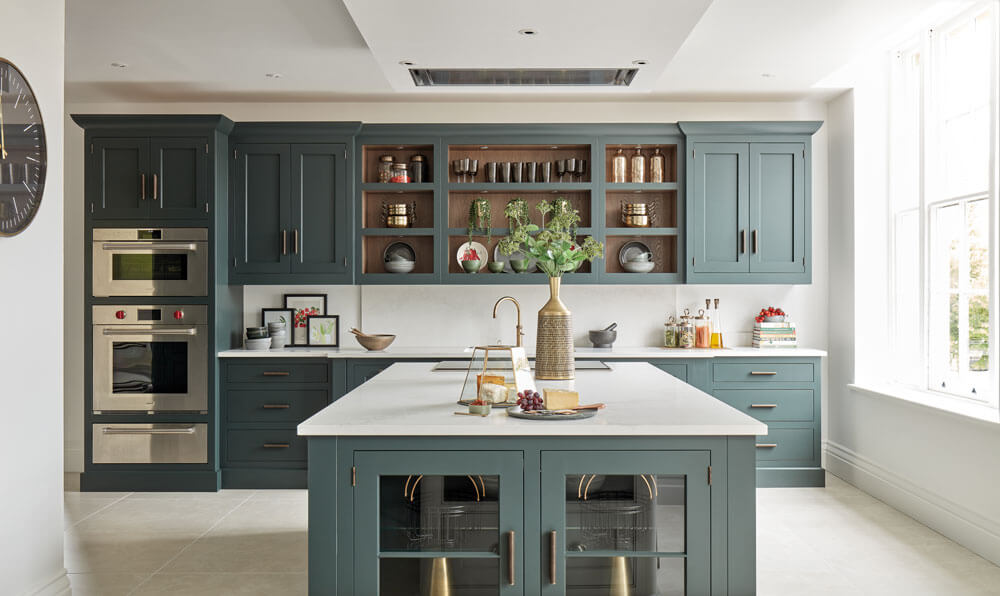 This wonderfully timeless shaker style kitchen has been finished in our sumptuous dark green shade, Avocado. It is has been given a modern, yet classical twist with burnished brass handles, hardware and dusted oak internal cabinetry that contrasts beautifully with the rich green colour.
Dark Grey Kitchen Design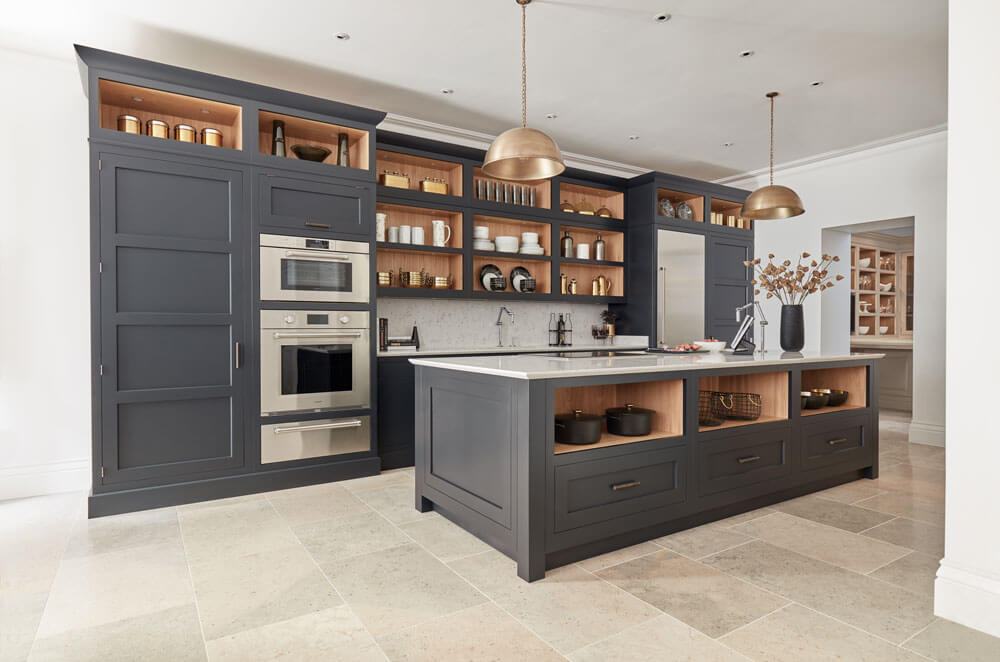 Dark Grey Shaker Style Kitchen
This gorgeous kitchen design with flat-fronted cabinetry and white marble work surface has been painted in a luxurious charcoal called Nightshade. Burnished brass handles, oak internals, gold styling and pale ceramic accessories give this family kitchen the wow factor.
Industrial Style Barn Conversion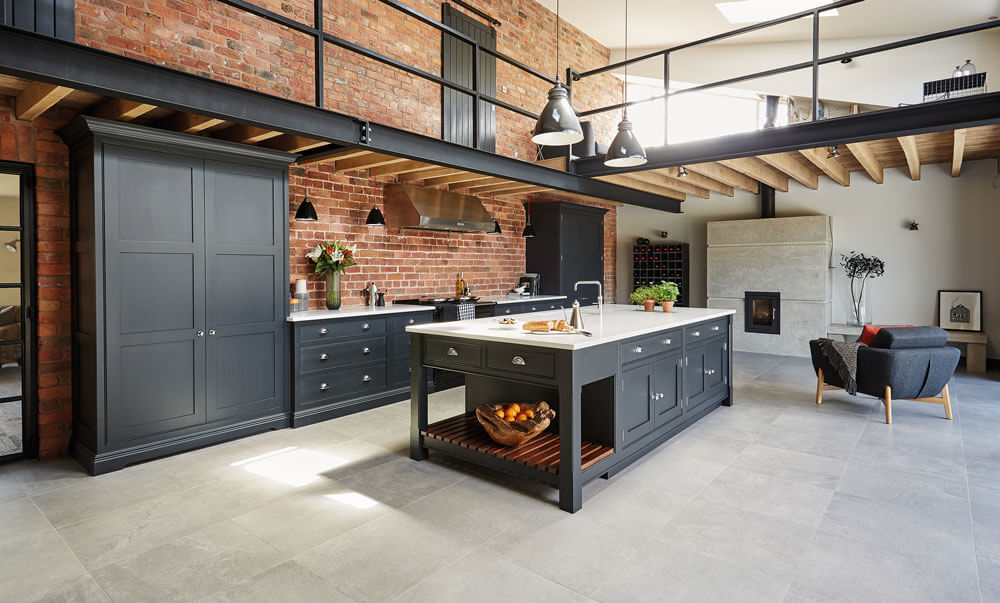 Industrial Style Shaker Kitchen
In an entirely different setting, you can see how Nightshade adds to the industrial design of this dark kitchen, bringing warmth and character to exposed brickwork and characterful metal mezzanine. Chrome details and hardware sit beautifully with the deep Nightshade and natural light from skylights is reflected around the room via clever use of pale flooring and high shine work surfaces.
For more information about our dark kitchen ranges, call into one of our sixteen UK showrooms or request our free brochure today.