Some towns simply capture the imagination and the delightful spa town of Harrogate is one such place. With its charming cafes, upmarket wine bars, unique boutiques and independent retail stores, it's the perfect location for a Tom Howley showroom.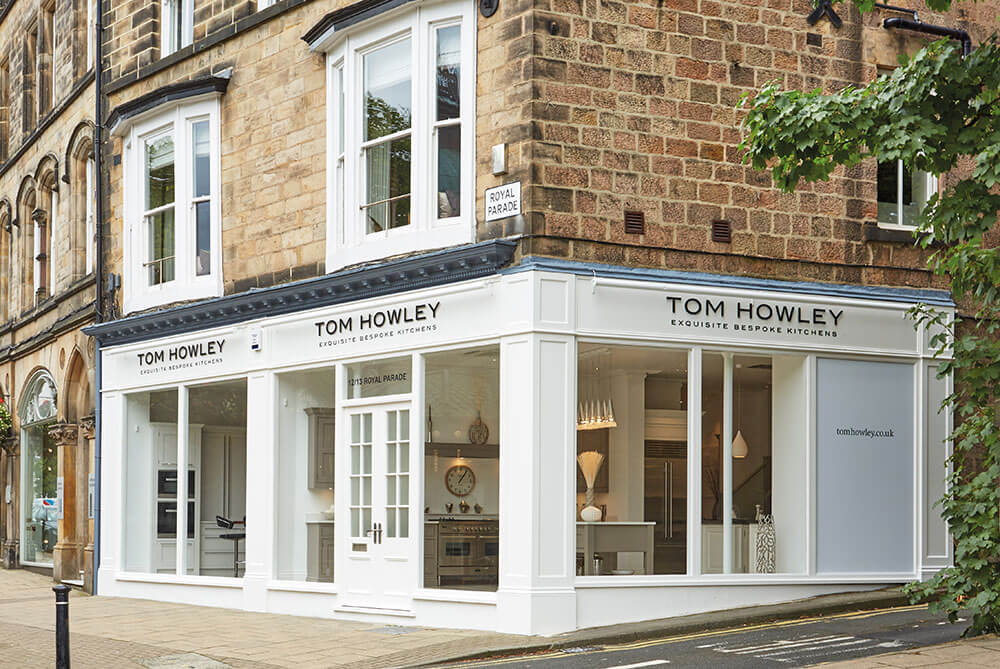 Harrogate is a haven for commuters who work in Yorkshire's larger cities and also a magnet for visitors. Day-trippers and holidaymakers are attracted to Harrogate's wonderfully eclectic style that's a mix of the contemporary and historic; the traditional and creative. The beautiful and elegant kitchens on display in our showroom reflect the exciting trends happening in kitchen design right now; bringing traditional concepts into the moment and pushing boundaries when it comes to colour, fine finishes and the latest appliances.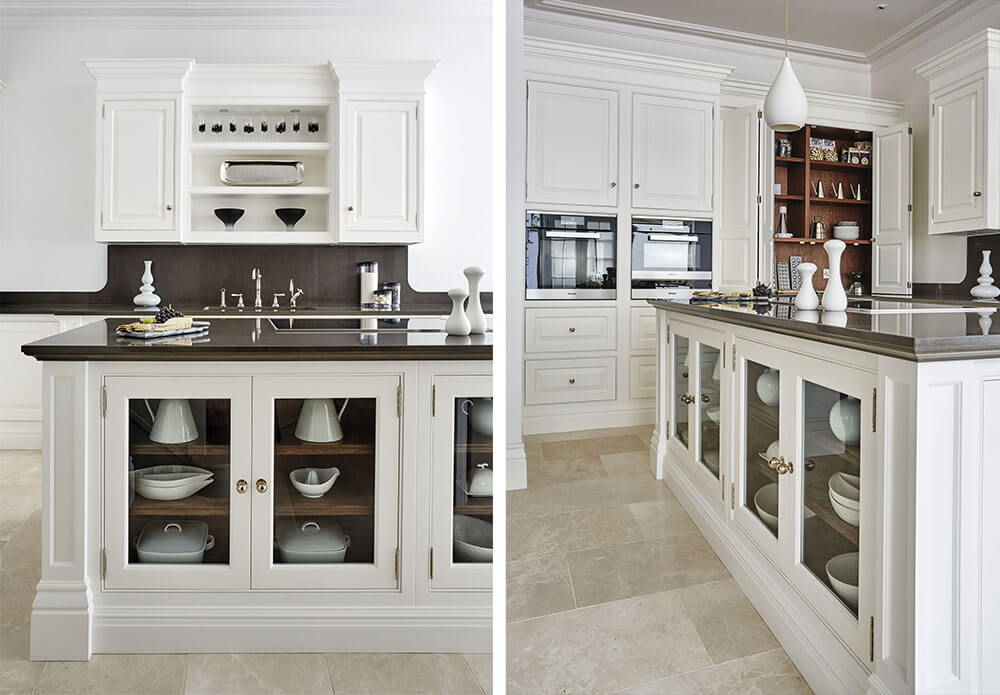 The white hand-painted kitchen, part of the Devine collection, is just one example. It features an impressive double pantry that makes the most of every inch of storage space with effortless style. Each cabinet features classically styled and fielded doors with bespoke finial handles for a subtle touch of opulence. Because the Devine is meticulously made to measure, everything is designed to fit the exact dimensions of your kitchen whatever its size or shape. The island offers additional space for storage and food preparation, with glass fronted cabinets to display your favourite pieces. The island is painted in our soft Sorrel paint, a shade unique to Tom Howley and contrasted with a smooth, black work surface for a striking effect.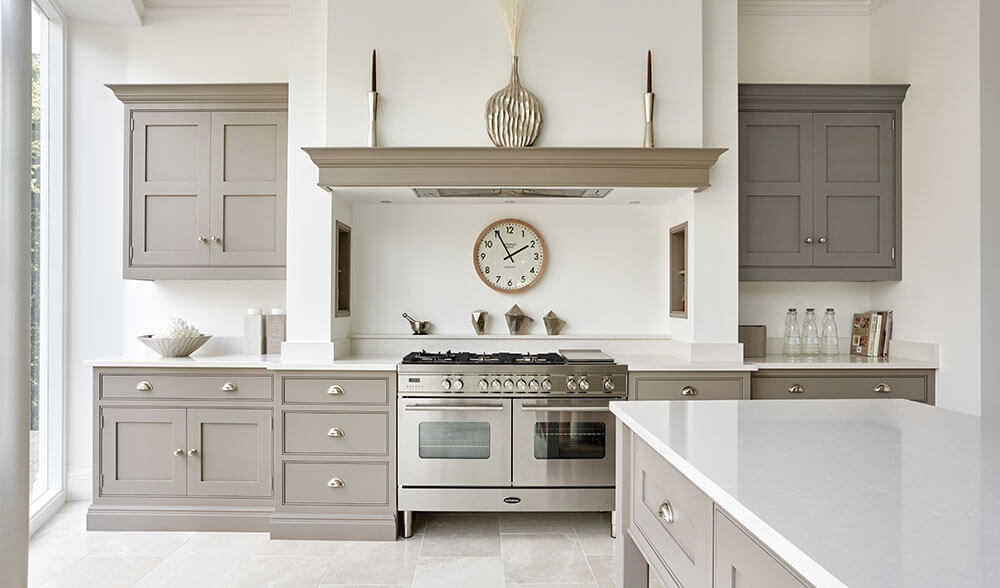 Another collection that can be explored in the Tom Howley Harrogate showroom is our classic Hartford design. This collection is an inspired modern update on the Shaker style kitchen. Designed with simplicity in mind, the kitchens in this range have a universal appeal that never fails to delight. Each kitchen is beautifully proportioned, with an unerring focus on scale that ensures the final result is flawless. Like the Devine, the Hartford is hand-made exclusively for your kitchen and is available in a selection of finishes to complement your personal taste.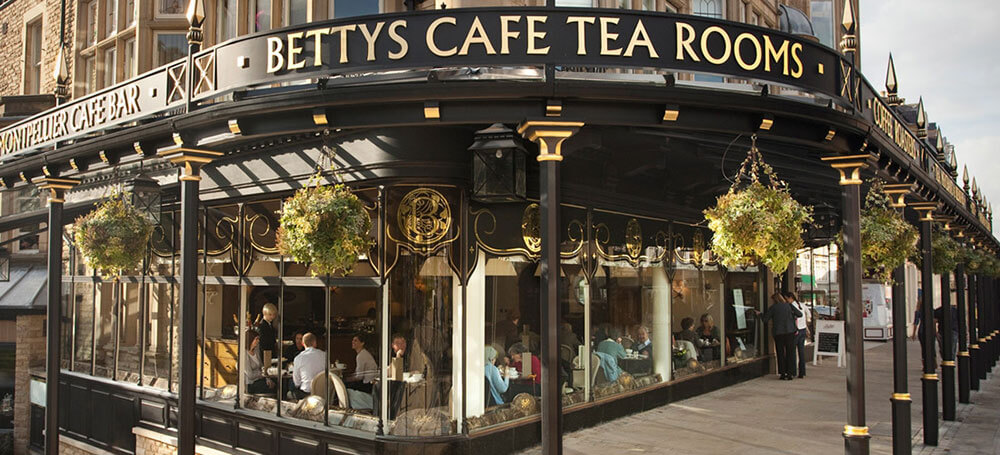 If you're planning a visit to the Harrogate showroom this summer, it's a great opportunity to enjoy some of the town's best-loved attractions. We adore Bettys Tea rooms – famous for its deliciously decadent afternoon tea in a traditional setting. Choose from a wide selection of tempting handmade cakes, scones and sandwiches as well as tea from all over the world.
For lunch or dinner, give The Fat Badger in the middle of the Montpelier Quarter a try. This traditional English pub with a modern twist offers a quintessential menu and a few tasty surprises that will entice the taste buds of every diner. Its sister venue, The White Hart offers accommodation if you want to stay in the area a little longer.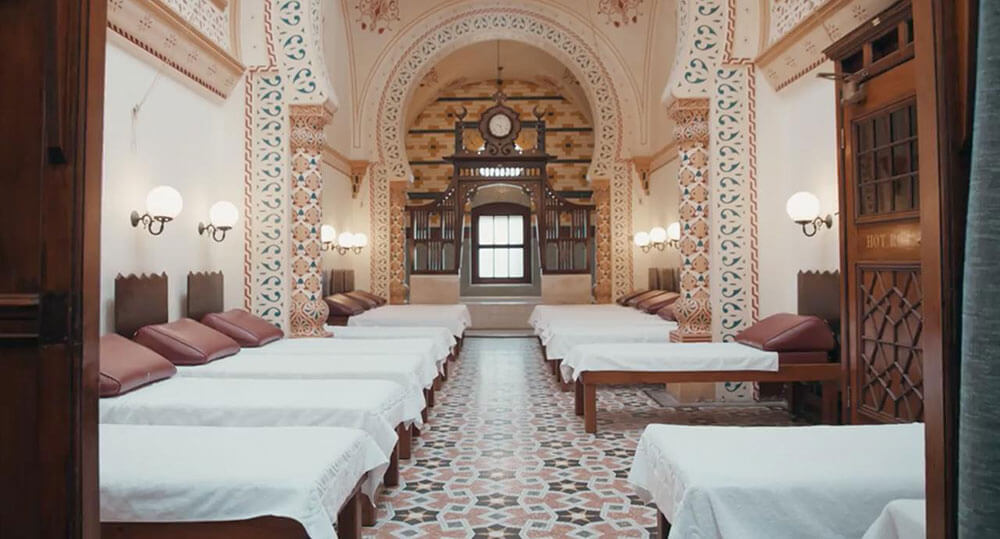 Of course, no trip to Harrogate is complete without a trip to the world famous Turkish Baths. Once a favoured haunt of the rich and privileged in years gone by, the invigorating waters of this spa town are now accessible to anyone looking for a little 'me time'. Book yourself an indulgent spa treatment, enjoy a refreshing massage or relax a-while in the stunning steam baths.
Whatever you plan to do when you visit, our knowledgeable and helpful staff will be more than happy to fill you in on the local area as well as talk you through the potential of a bespoke Tom Howley kitchen.
Find our showroom at 12 Royal Parade, Harrogate, North Yorkshire, HG1 2SZ.